We use affiliate links. If you buy something through the links on this page, we may earn a commission at no cost to you. Learn more.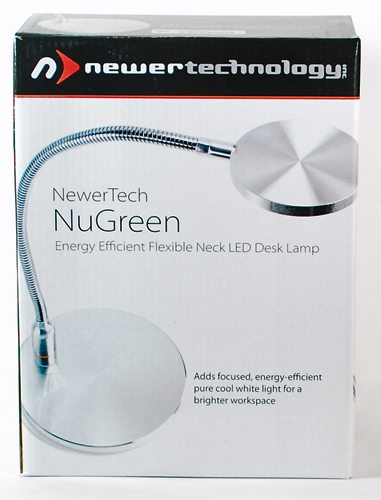 We've all heard by now that replacing standard incandescent bulbs with compact fluorescent bulbs can save us money in the long run.  They use less energy to produce the same amount of light, and they produce less heat doing it.  Compact fluorescent bulbs can be big and bulky and not fit into every lamp and fixture.  If you'd like to use more energy-efficient bulbs in a desk lamp but the CFL bulbs won't fit in your current lamp, you should consider replacing it with an LED lamp.  NewerTechnology has a very nice looking LED desk lamp that marries traditional design features with …  newer technology. 🙂  I was happy to be selected to give the NuGreen LED Desk Lamp a try when they offered one to The Gadgeteer for review.
Some of the photos in this review can be clicked for an enlarged view.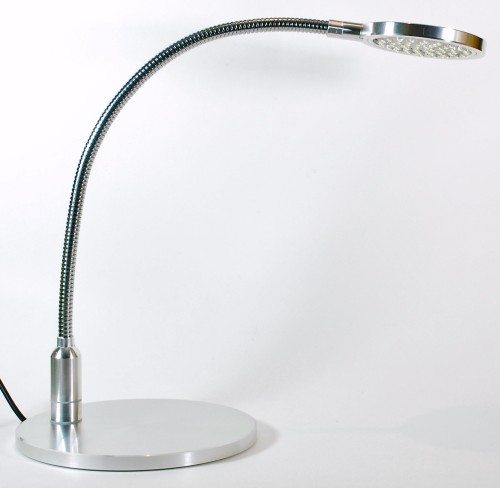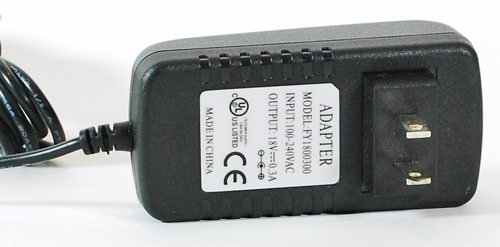 The NuGreen desk lamp is made of aluminum.  The 5.6" diameter round base supports a 12" flexible gooseneck.  The lollipop-shaped light head is about 3" in diameter.  The lamp doesn't come with any accessories.  The power transformer is 100-240V AC 50-60Hz, and it is permanently attached to the lamp base.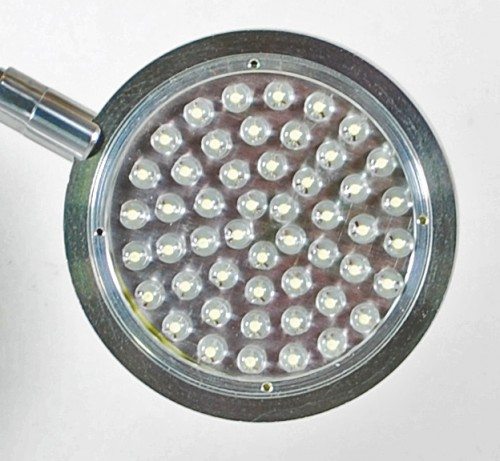 NewerTechnology says the 50 LEDs in the light head consume 3.6W and produce a luminous flux of 6.5-7.5 Lm and brightness of 1600-2200 mcd.  The LEDs are cool white with a color temperature of 4500K.  You can expect 45,000 hours of light from the NuGreen LED desk lamp.
As a side note, when you've reached the end of the 45,000 hours, the NuGreen LED desk lamp is recyclable.  The LEDs have no mercury to pollute the environment, and the aluminum body is easily recycled.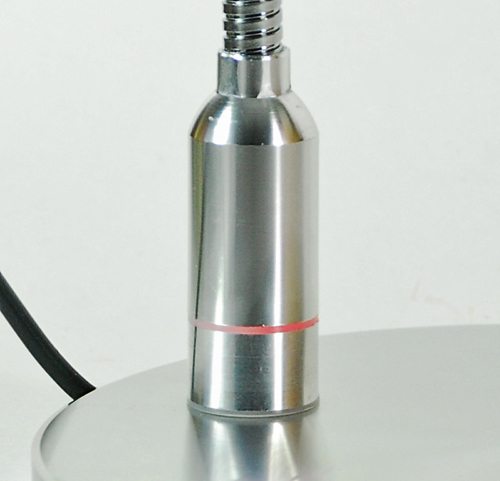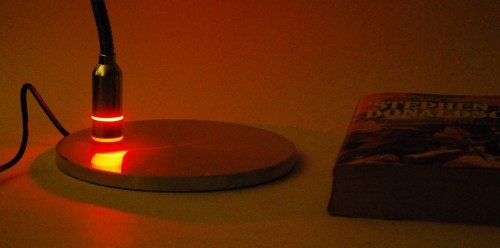 Instead of a traditional switch, the NuGreen LED desk lamp has a touch ring.  There's a red light ring to show you where to touch to turn the lamp on or off.  The light ring is constantly illuminated so you can find the touch area even in the dark.  The lightest finger touch below the lighted ring is sufficient to toggle the power.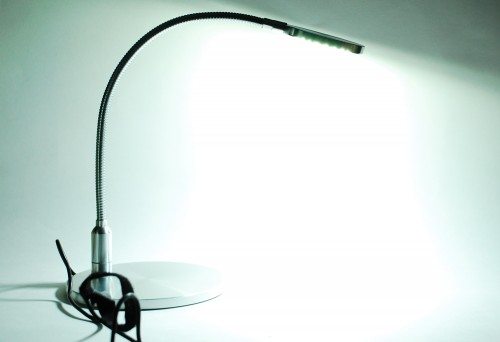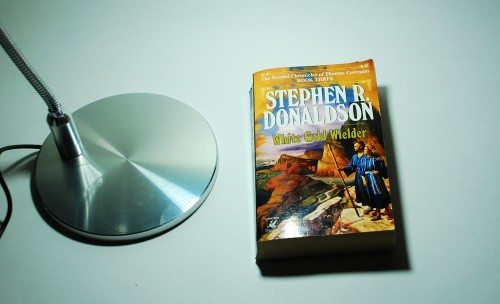 As you can see from the pictures taken in a room with no other lights operating, the NuGreen desk lamp produces sufficient light to see to read.  It would make a great bedside light or a great task light for your desk or crafting table.  While the 4500K color temperature isn't quite daylight, it should be sufficiently white for most crafting tasks.
The NuGreen LED Desk Light from NewerTech is a great solution for people who need a good task light and who like cool white lighting.  While it doesn't produce standard artificial daylight, it will work fine for people who just need to shed light on their workspace, who want to save money and/or the environment, and who like a traditional style.

Product Information
Price:
$69.99
Manufacturer:
NewerTechnology
Retailer:
NewerTechnology
Pros:

Bright task lighting
LEDs are cheaper to operate than traditional incandescents
Entire lamp is recyclable

Cons: