We use affiliate links. If you buy something through the links on this page, we may earn a commission at no cost to you. Learn more.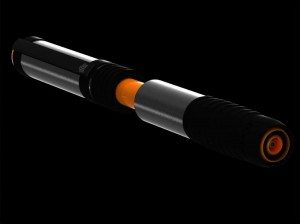 There's a shared obsession with unique writing instruments here at The Gadgeteer, so it's sort of a big deal if I can beat my fellow Gadgeteers to posting about a new and different gadgety pen.  Turtle, a new company based out of the UK, has just released their first two contributions to the world of unique pens, the Turtle Work and Turtle Play.
Both pens feature Turtle's patent-pending SNAPback mechanism, which pulls the entire nub of the pen (or in Turtle's parlance, the "turtle head") back into the stainless-steel body simply by pulling the two sections of the body apart.  This same action snaps the nub back into position for writing.
The Turtle Work features professional-looking all-stainless-steel body and your choice of black or white accents, while the Turtle Play adds a rubberized grip and substitutes accents in green or orange.  These pens run roughly $47-$54 depending on the model, and include a storage canister and one of their proprietary ballpoint refills.
I'll be honest, no matter how cool or unique it is, I don't know how I feel about dropping $50 on a pen that requires special refills that you can only get from a company that has been around for less than a year.  But maybe that's just me.