We use affiliate links. If you buy something through the links on this page, we may earn a commission at no cost to you. Learn more.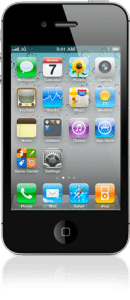 So after all the rumors and the many, many requests for it, it's here. So far, the Verizon iPhone has sold out before it even hit store shelves, which put to bed all the naysayers who thought there wouldn't be many people  migrating to Verizon's iPhone. Android users actually have another option besides another Android phone.
Some people are saying they are switching to the iPhone 4 from Android, some are saying, "the iPhone coming to Verizon means nothing, because it's still the iPhone and I'm sticking with Android."
I think that it would be even better if the iPhone was available for all major carriers. Even though I personally would not expect to get one for myself. Ever. It would be good for consumer choice. Android is dominating the market with its endless Army, but I believe there would be a slow down of new growth if there was a wider base for its only true competitor (for the moment), the iPhone.
Sooo who of you are planning to make the switch? Or have you done it already? Or are you like me? "Sticking with Android, because I believe it's a better OS."