We use affiliate links. If you buy something through the links on this page, we may earn a commission at no cost to you. Learn more.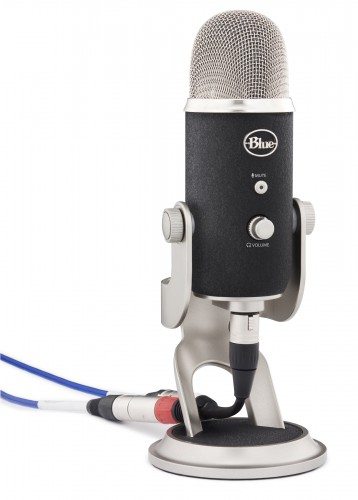 Today Blue Microphones officially announces the Yeti Pro. I had the pleasure of reviewing the Yeti back in August. I liked it then, and have only found more reasons to like it since.
So what makes this a Pro?I mean, besides the slick black paint job.
First it adds XLR output to facilitate use with analog equipment.
Next it improves the recording from the Yeti's resolution of  16 bit/48 kHz to 24 bit/192 kHz with the Pro.
It retains the same triple capsule array that provides four different recording patterns, and the same style and stand as the Yeti.
The MSRP is $249, and you can check out more details at www.bluemic.com/yetipro.