The Gadgeteer is supported by readers like you! If you buy something through links on our site, we may earn an affiliate commission. Thank you! Learn more.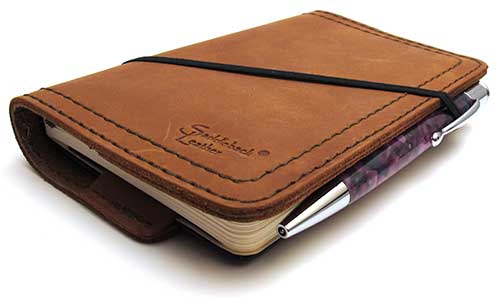 I've recently began keeping a journal after a long hiatus. Writing again has prompted me to become a little bit obsessed with notebooks, pens, drawing pencils and other accessories. I recently reviewed the Quiver Moleskine Pen holder and today I want to show you a really nice leather Moleskine cover from Saddleback Leather Company.
Available in small and medium sizes, for the 3.5 x 5.5 inch and 5.25 x 8.25 Moleskine notebooks. These covers are made of 4-5 oz. (2.0 – 2.2 mm) thick chrome tanned leather, in your choice of Black, Tobacco, Chestnut, and Dark Coffee. I was sent the small size in Tobacco.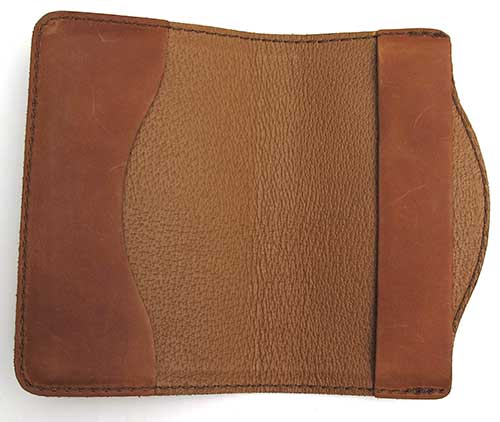 The exterior of the cover has a soft matte finish and interior of the cover is lined in pigskin, which is extremely tough and durable. The front cover sleeve and back cover band are sewn with marine gauge thread. There's no need to worry that this Moleskine cover will fall apart – ever. It actually has a 100 year warranty.
I keep saying that this is a Moleskine cover, but it should fit any 3.5 x 5.5 inch notebook. I tested it with a Rhodia notebook and it fit perfectly.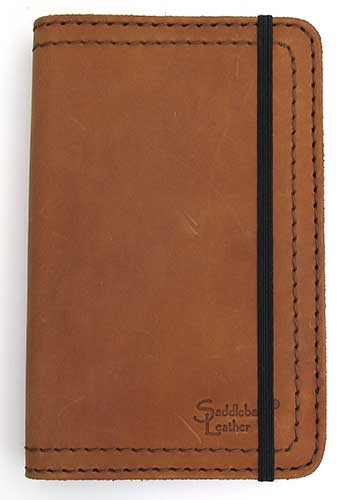 The Saddleback Leather logo is branded into the lower corner of the front cover. You might notice the scuffs on the cover. If those types of imperfections bother you, you won't want a this cover or any other product from the Saddleback Leather Company. It's just the nature of their products and as you use them, you'll scuff them up even more, which just adds to the rugged look and feel.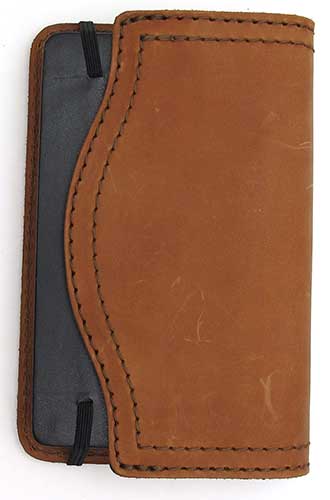 Once the Moleskine has been inserted into the cover, which is very easy to do, you'll see that the elastic band can still be used to hold the notebook closed. You can wrap it around the top cover like normal or…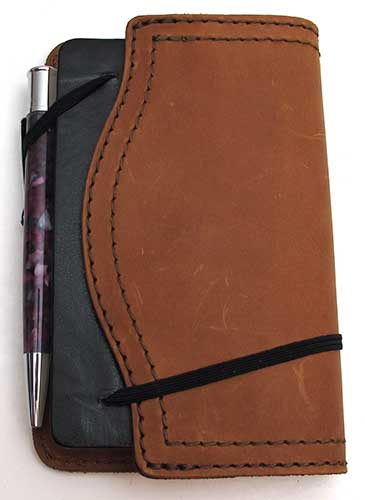 You can also wrap it as shown above, to provide a convenient holder for your favorite pen. Since the cover is sized slightly larger than the notebook, it hangs over the sides, creating a "shelf" for your pen. The only down side is that this will stretch the elastic so that when you remove the notebook, it might not work as well.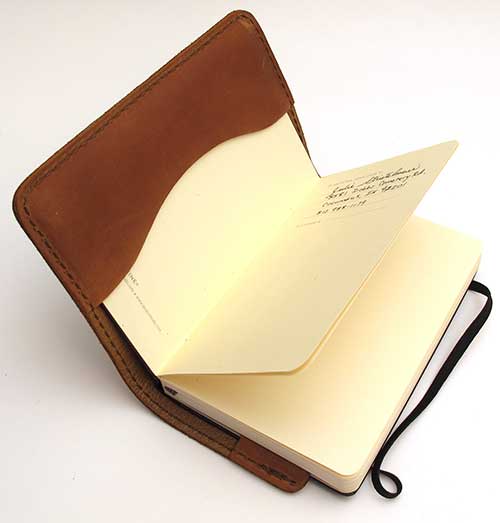 The cover is flexible enough to easily allow you to open and use your notebook just like you would with no cover at all.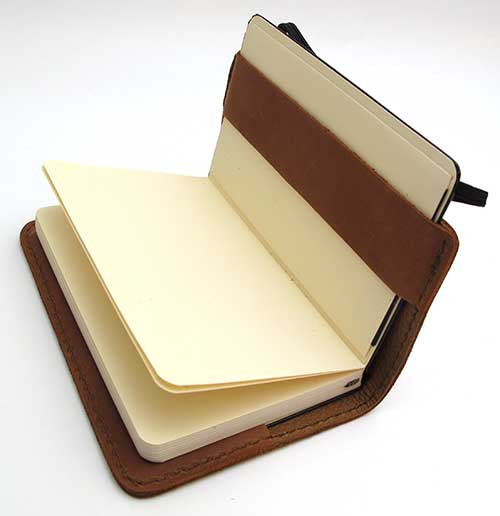 The cover's back strap does block access to the notebook's back pocket though…

Tour notebook can open completely flat as shown here.

The Saddleback Moleskine Cover does add a bit of bulk, but the protection and rugged good looks that it adds to your notebook really is worth it. I love the way this cover feels in my hand. I already liked the look and feel of the small sized Moleskine and Rhodia notebooks, but adding this cover makes them look more important – even if what I write is mostly drivel. 🙂
Note: The links to Saddleback Leather Company on this page are affiliate links. If you use one of these links to make a purchase, we will earn a small percentage of the sale, so we appreciate it if you click through.
Support The Gadgeteer
:
The Gadgeteer is supported by readers like you! If you buy something through the links on our site, we may earn a small affiliate commission. Thank you! Learn more.
Product Information
Price:
$45.00
Manufacturer:
Saddleback Leather Company
Pros:

Protects your Moleskine notebook
Easy to insert and remove notebook
Should work with any 3.5 x 5.5 inch notebook

Cons:

Covers access to the back pocket
Causes elastic band to stretch