We use affiliate links. If you buy something through the links on this page, we may earn a commission at no cost to you. Learn more.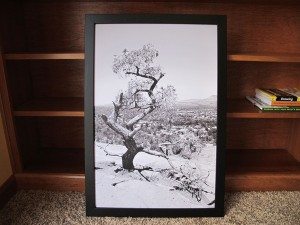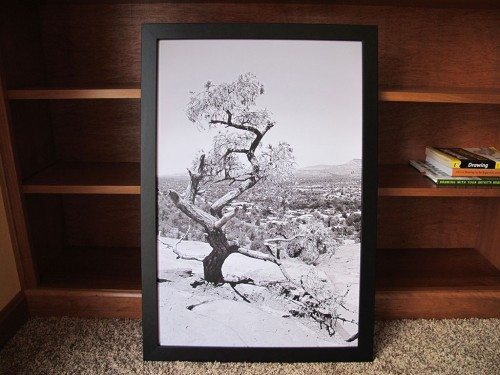 Instead of choosing pre-framed artwork for the walls in your home or office, how about using some of your own pictures for a custom touch. Canvas on Demand gives you a wide variety of choices as far as frame styles and photo effects. They offered me a coupon to try their service. Let's see the results.
We recently remodeled our basement and have been in the process of decorating it. I had reviewed another photo to canvas service earlier this summer (CanvasPop) and at that time we went with a tree picture. So when Canvas on Demand offered a 20 x 30 framed print for me to review, I decided to keep with the same theme and picked another tree image. This time from a trip to Sedona Arizona a couple years ago.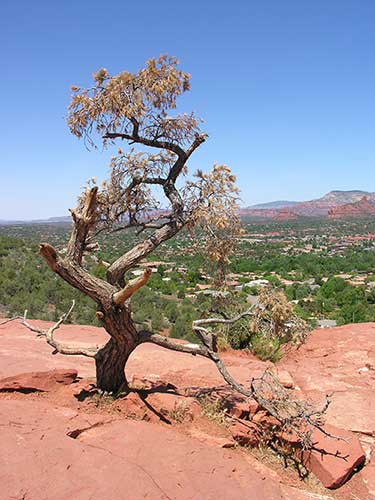 Here is the original image (sized down of course) that I took with a Nikon Coolpix 5mp camera after climbing up to Airport Mesa. We'd visited the same place years before, but at that time, we didn't have a digital camera. This time I came prepared because I knew i wanted to take some pix of the gnarly tree. Word has it that the tree or the area around it is a vortex. I'm really not into new age spirit stuff, but I have to admit that being up there did make me feel 'something'. Maybe it was just the awesome view and beautiful day, but regardless, I was happy to capture some pictures. I'm glad that I did because a year or so later, I came to learn that the tree had been cut down. 🙁 Enough about that…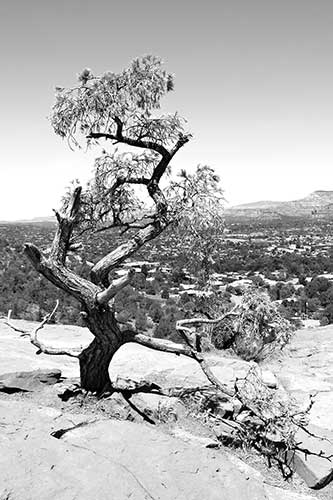 I decided not to have this image printed in color, I thought a 20 x 30 black and white print would really stand out on our walls, so I had my good friend and expert photographer Bill Ray Jr. process the original 5mp image through a photoshop plugin to pump up the pixels and then another plugin to convert it to black and white. Once I had the modified image, I logged into the Canvas on Demand site and went through their easy ordering procedure.

First you choose the layout of the finished picture. I went with a single panel.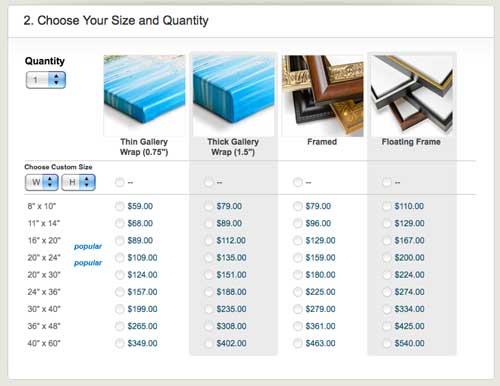 Next you must choose the size of the canvas. I was offered a 20 x 30 inch canvas, but as you can see, there are many choices available, including custom sizes. Of course, the larger the canvas size, the more expensive it gets. The type of matting you choose (framed or wrapped) makes a difference as well. I went with a standard style frame.

There are some nice frame styles to choose from. I went with Standard Black.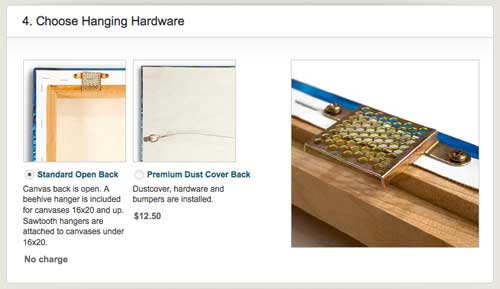 You can even choose the type of hanging hardware. Again, I opted for the least expensive (free) option.

There are several effects, retouching and background replacement options that you can have applied to your image. Some are free and others have a charge. Since my image was already converted with Photoshop, I left all these options set to None.
I placed the order on a Thursday and the finished framed canvas print arrived the following Wednesday.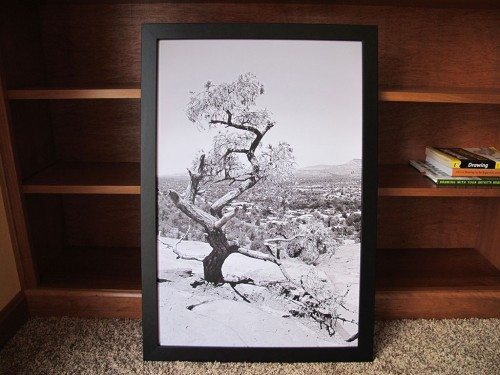 It turned out great don't you agree?
Upon close inspection, I could find no defects in the canvas or the frame.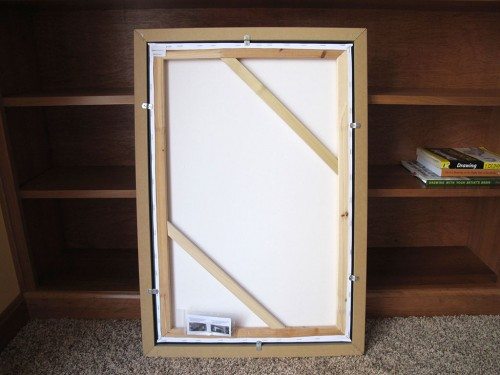 The wood framing is very sturdy and well constructed.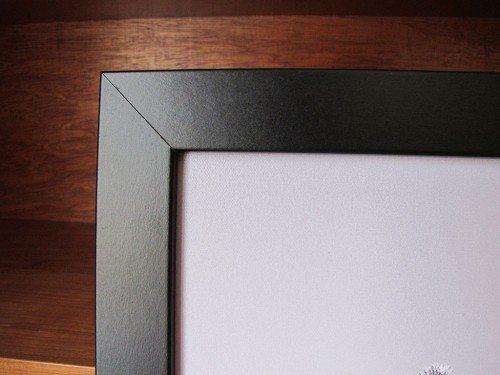 Although the frame is pressed wood, it looks quite nice.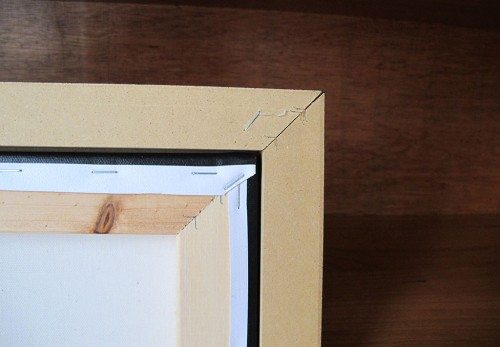 No complaints at all on the materials.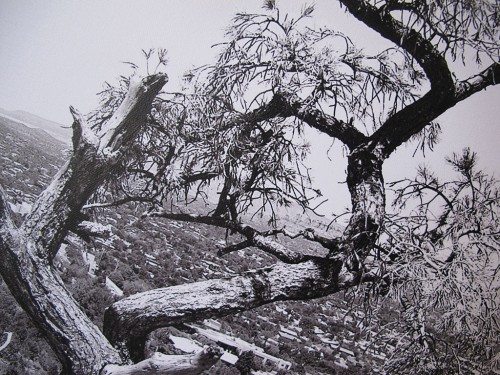 The canvas print is very nice as you can see. Click the image for a larger view.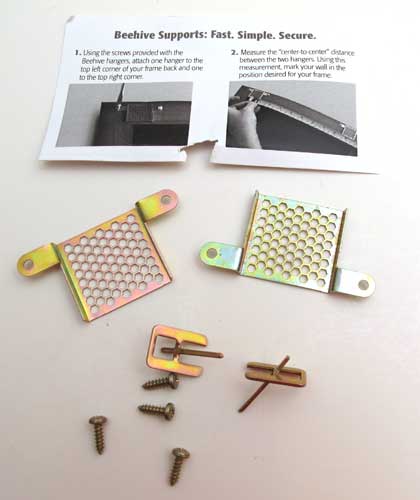 I've never seen these honeycomb style hangers before…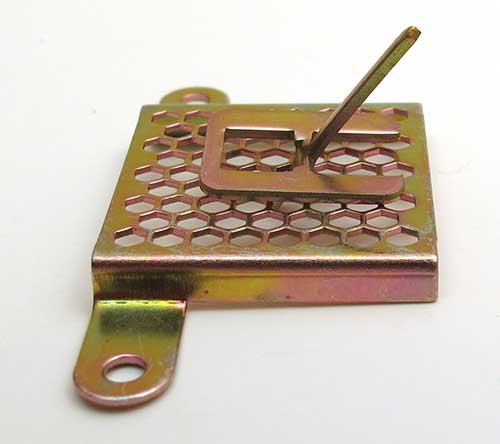 I'm not sure I'm going to use them though. I haven't decided for sure. I actually need to buy 2 more pictures to go next to this one to balance it out since they will be hung over a couch. More trees? Hmmmm, not sure… Probably something along that same theme though 🙂
If you've been considering having some of your images printed on canvas, I will recommend Canvas on Demand. The print was easy to order and they shipped a quality product quickly.
Product Information
Price:
Varies depending on size, frame and effects
Manufacturer:
Canvas on Demand
Pros:

Quality prints
Easy ordering process
Fast shipping
Multiple frame choices

Cons: