We use affiliate links. If you buy something through the links on this page, we may earn a commission at no cost to you. Learn more.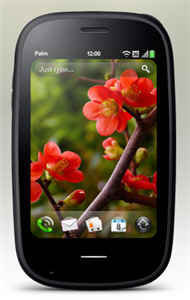 This is sad to say, but I had pretty much forgotten about Palm until earlier this week when they announced the new Palm Pre 2 and version 2.0 of webOS. Ok, maybe I didn't completely forget that Palm existed, but in my mind I had put them in the same category as Nokia – off my radar. I was a Palm fan from the very start. Even before there were such things as smartphones. I didn't give up on them until some point in 2008 when I finally switched to the iPhone. Last year with much anticipation, I reviewed the original Palm Pre only to be a bit underwhelmed. I thought Palm was doomed, but then HP bought them earlier this year and now a few months later, we have an update to both the OS and hardware. Is there still hope for Palm?
HP webOS 2.0 looks pretty enough. It promises true multitasking instead of the 'fake' multitasking that iOS offers and also comes with Adobe's Flash player (take that Apple!). It also offers a feature called Synergy which puts all of your contact info from Facebook, Yahoo, Google, Linkedin, etc, into one list. But the updates to the hardware don't appear to be all that exciting. There's an updated processor, a new glass display, higher resolution camera and a slimmer design. But it still looks just like the original Pre. In my opinion, that's been Palm's problem for years now. They tend to stick with a hardware design for a long time and only offer little tweaks.
The Palm Pre 2 will be available in France (why France?) starting tomorrow (10/22) and will come to Verizon "soon". Since I'm now a Verizon customer, I know that I will definitely want to get my hands on one. What about you?