We use affiliate links. If you buy something through the links on this page, we may earn a commission at no cost to you. Learn more.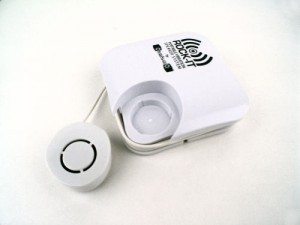 They say good things come in small packages and the Rock-It Portable Vibration Speaker System is no exception. However, with its surprisingly generated vibrating "pod"  it is not without its drawbacks.
The idea behind the Rock-It portable vibration speaker system is that it sends strong vibrations through a small speaker that is attached to an object and is amplified by that object.  Basically, you connect the Rock-It to a device like an MP3 player, iPhone, smartphone, or any other media player and the Rock-It acts as an external speaker. I connected the Rock-It to my HTC Evo.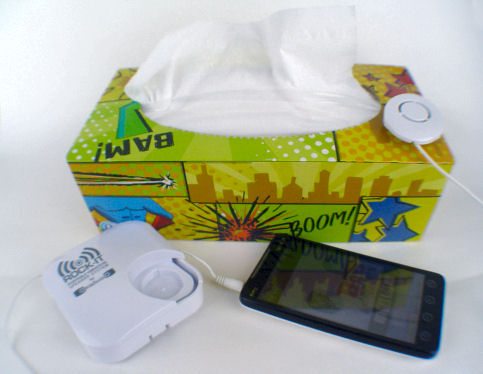 However, the interesting thing about the Rock-It is that you attach it to an object such a tissue box,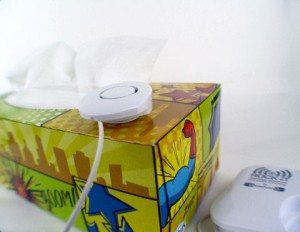 picture frame, jar, or even a book.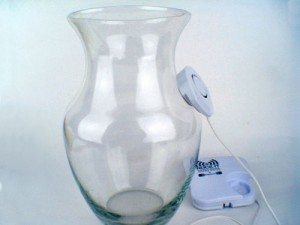 And the pod, as the company calls it, sends out strong vibrations to the object and amplifies the sound causing the volume to be louder.
The Rock-It did a very good job turning ordinary objects into a speaker however, the tone was a little flat but overall a decent sound. Keep in mind though this is not gonna give your media player a Digital Dolby type sound. It is what it is. It is an external add-on speaker system. But the cool thing about it is that you can choose what you want your speaker to be.
However, choosing the right object makes a difference in sound quality. I found the best objects being a hollow cardboard box such as tissue box, cereal box. I even tried it on a box of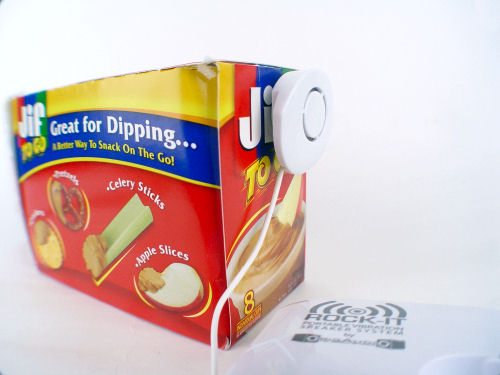 Jif  To Go. It had a nice sound and it's great for dipping…..
I tried it on other household items but got a lot of varying sounds from different things. The sounds ranged from shallow to muffled to low and high tone.  When I got the Rock-It and saw and heard what it did I went crazy and tried it on many things. I tried it on a wall picture, a metal can, a glass jar, several cups, my refrigerator and even on the side of my daughter's cheek. Don't worry, it was her idea. Doesn't work anyways…..
The Rock-It is attached by a little sticky pad on the bottom of the pod. It has a nice low tack to it but still can hold firm. The sticky pad did accumulate some debris as you can probably see in one of the pictures but I just took a dab of water on it and wiped it as clean as good as I could and let it dry and it was good as new. Just don't get the pod wet if you try this. It could short it out.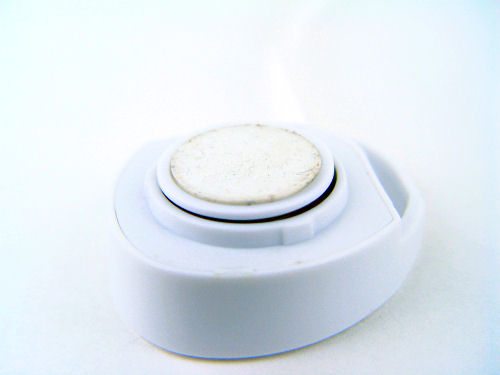 The Rock-It is a nice portable speaker system that you can carry around with you since it is pretty much self-contained and it is not that bulky at all.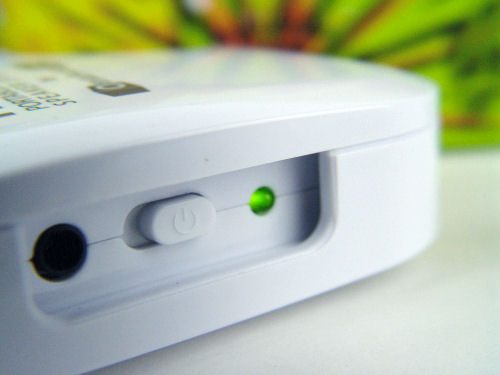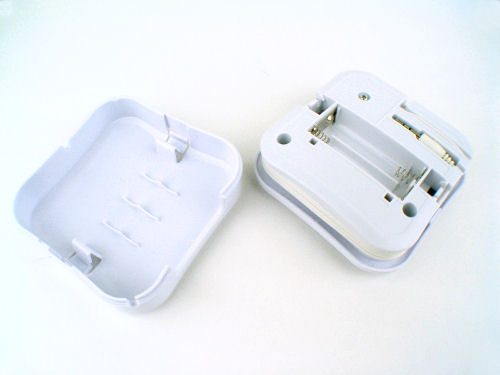 It is operated by two AAA batteries and has a power switch that you just slide to turn on and off. It would have been nice to have an adapter to plug into a wall socket as well.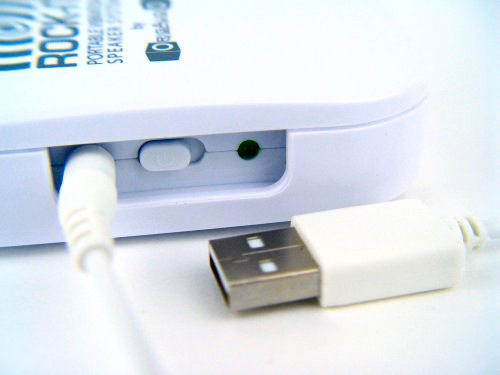 It comes with an extension connector for your media player device as well as a USB connector to plug into a computer's USB port or a  USB plug adapter in case you don't have batteries.
The Rock-It also comes with a few extra sticky pads in case the other ones get too dirty and over used.
As fun as the Rock-It is to use it is just as much fun to see what ordinary object one can use it on. As an external speaker system the sound was decent depending on what object you attached it to.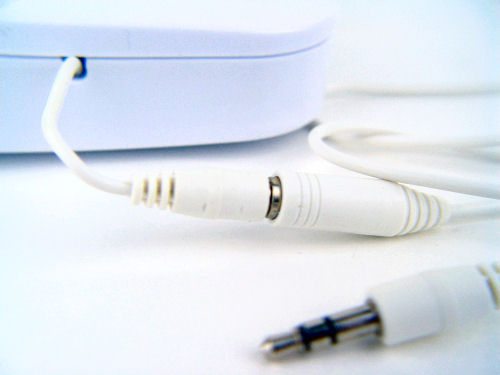 This is a handy little speaker system that you can take with you on a trip or just keep with you. And if you have limited space like in a dorm room or office cubicle and you want decent sound but don't need to crank up the volume super high then this is a good external speaker to have.  I think the average person will be happy with this system but audiophiles may be a little nit-picky. Just don't stick it to your cubicle wall. It could turn your cubicle into a self-contained speaker and I think Enrique Iglesias' I Like It on your iPod is getting played out….
Product Information
Price:
$29.99
Manufacturer:
Origaudio
Retailer:
Pyramid Distribution
Pros:

Decent sound from a little vibrating speaker.
Very compact.
Easy to use.
Additional extension cord for media player.
USB adapter.
Can use any object as a speaker source.

Cons:

Low tone.
No wall plug.
Volume limited by object as source.