We use affiliate links. If you buy something through the links on this page, we may earn a commission at no cost to you. Learn more.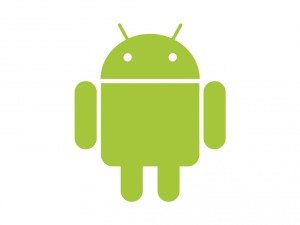 Android is everywhere. It is spreading like a bushfire in California. And it does not appear to be slowing down. In fact, it is getting bigger, faster and stronger day after day. You probably have one in your hand or in your pocket right now. If you don't, you have at least thought about seeing what all the fuss is with these "Phones". That's all they are right? Phones? No. Android is a monster that is trying to take over the Smartphone World. Android is like locusts invading a field of produce. There's just so many of them…
The problem is there may be too many of them, too fast.
Openness, is a good thing?
We all love open-source. We love the options and customization that is available because of the openness. We love making our gadgets reflect our own personal tastes and functions that pertain to our personal needs and wants, without limits. That's the way it should be.
But when something is as open as Android and grows as fast as it has, do we expect it to not have growing pains? Depending on the manufacturer, depending on the carrier, depending on the specifications of the phone or other device, will determine what sort of experience you have. There's no defining experience of Android. Carriers take advantage of openness by adding or changing things on handsets.
"…the consequence of not putting any walls around your product is that both the good guys and the bad guys can do anything they want with it. And for Android, that means that it's being manipulated, modified, and maimed by companies that care more about preserving their old business models than empowering people with the next great wave of computing devices." –TechRepublic
Example:
Carriers fill their Android devices with their own apps, but block other third-party apps or block default Android software or remove it all together.
AT&T "There are also a number of AT&T-specific services, such as AT&T Music and Video, AT&T Radio, AT&T FamilyMap, and AT&T Navigator, on the device, but just be aware that most require an additional monthly fee after a limited complimentary trial period. More apps are available from the Android Market, but once again, AT&T has blocked the ability to install third-party apps on the Captivate by removing the Unknown sources option under Applications settings. This is quite annoying, especially when other carriers don't put the same restrictions on their Android phones." -CNET
Verizon released the Samsung Fascinate which has the default search as Bing, not Google. And guess what, you can't change it. Now, Android is a Google product, but because of the openness Verizon calls the shots.
"This was maddening to us. We don't have a personal issue with Bing, but it's not our engine of choice, and we'd be willing to bet that it's not yours either. Now, imagine buying an Android phone — a Google phone — only to discover that not only was Google not defaulted to as a search engine, it's not even an option!" –Engadget
With all the Verizon Bloatware and default settings geared toward the carriers benefit, you have to wonder is this even Android underneath all manufacturers skins and carrier-based software? People buy these Android phones because they want the Android OS and its ability to customize everything. They want to be able to install any and every application they want. They want to use the best search engine or be able to choose a different one , and they want to be able to use whatever launcher or skin that's available on or off the market. That's openness.
When you hear news like Verizon will open its own Android App store, or Amazon opening an Android App store, you become worried. What will that make Android devices look like on their network? Apple refused to allow At&T to preload any crapware on the iPhone. Microsoft's Windows Phone 7 will launch without any skinned UI. Google allows everything it seems. When asked why can't Google put some restrictions in place to protect the core Android experience, Google's CEO Eric Schmidt said, "But the fact of the matter is that if we were to put those type of restrictions on an open source product, we'd be violating the principle of open source."
On the otherhand
A lot of the bloatware and Manufacturer UI can be over looked. A lot of people actually like HTC's Sense UI. Samsung's Touchwiz Interface is preferred by some. Even Motoblur is tolerable to some users. And there are a lot of Launchers and other custom fonts and wallpapers and tones you can get from the Android Market that really make your device your own. The problem some of us face is that not every Android Phone can make those changes or customizations.  That is for the makers of the phone or the ones who are selling it to you to determine what THEY want or are willing to give to you.
If this trend with Android continues or gets progressively worse, users will walk. WebOS, iOS, WP7 and Blackberry, even Symbian are still around and are very good systems. Many Android users would jump-ship faster than you can say, "Early Contract Termination", if the iPhone was on other carriers like T-Mobile. If the games for WP7 are are as good as speculated Android has a problem. If WebOS' next Gen Phone can get the marketing right, you will see more people move that way. If RIM's Blackberry can get it right, they won't lose any more market share.
Android is an Open Source Monster. But it is starting to seem more open to better Companies than the Users.