We use affiliate links. If you buy something through the links on this page, we may earn a commission at no cost to you. Learn more.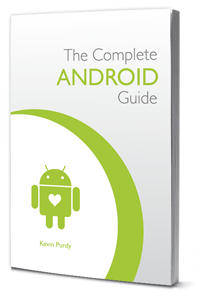 Need an inclusive guide to figuring out all the things on your Android phone? Kevin Purdy as written "The Complete Android Guide", available here for $19.95 in print, or $9.95 in PDF form.
I have not read all 282 PDF screens yet, but so far it looks pretty interesting. There may not be much in here you cannot find elsewhere, but it is always nice to have it all in one place and thoughtfully arranged.
It would have been nice if it were more like the free iPhone/iPod Book downloadable book that is updated every year, but maybe something like that will come with time.