We use affiliate links. If you buy something through the links on this page, we may earn a commission at no cost to you. Learn more.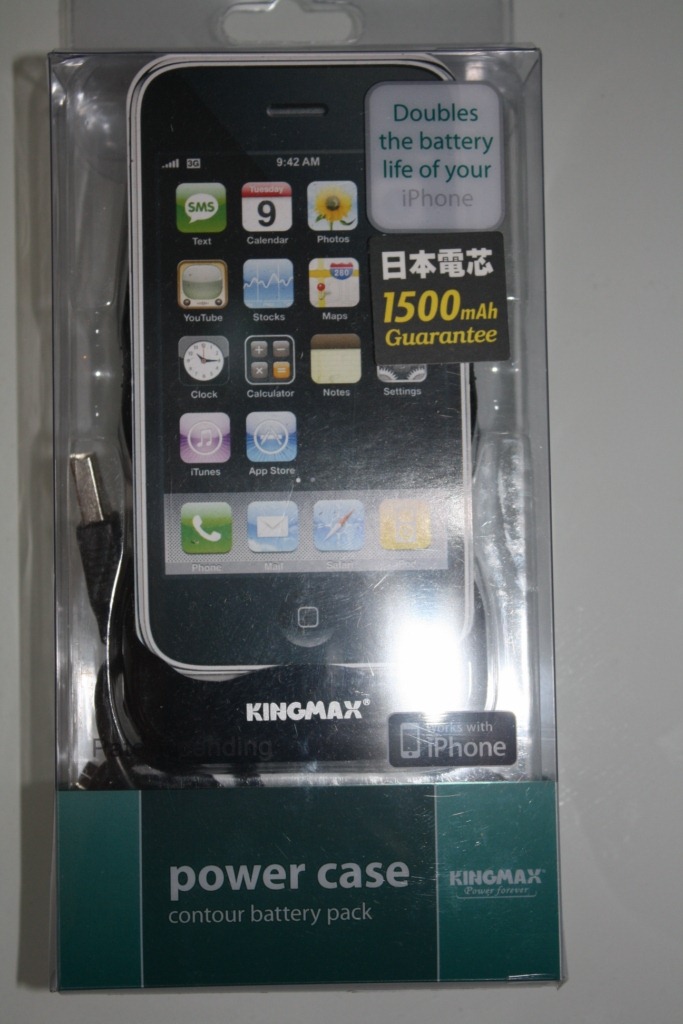 Still have an iPhone 3G?  Draining the battery because you updated to iOS 4?  There's a battery for that.  Kingmax Power Case provides an all in one sleeve and extended battery for your iPhone 3G.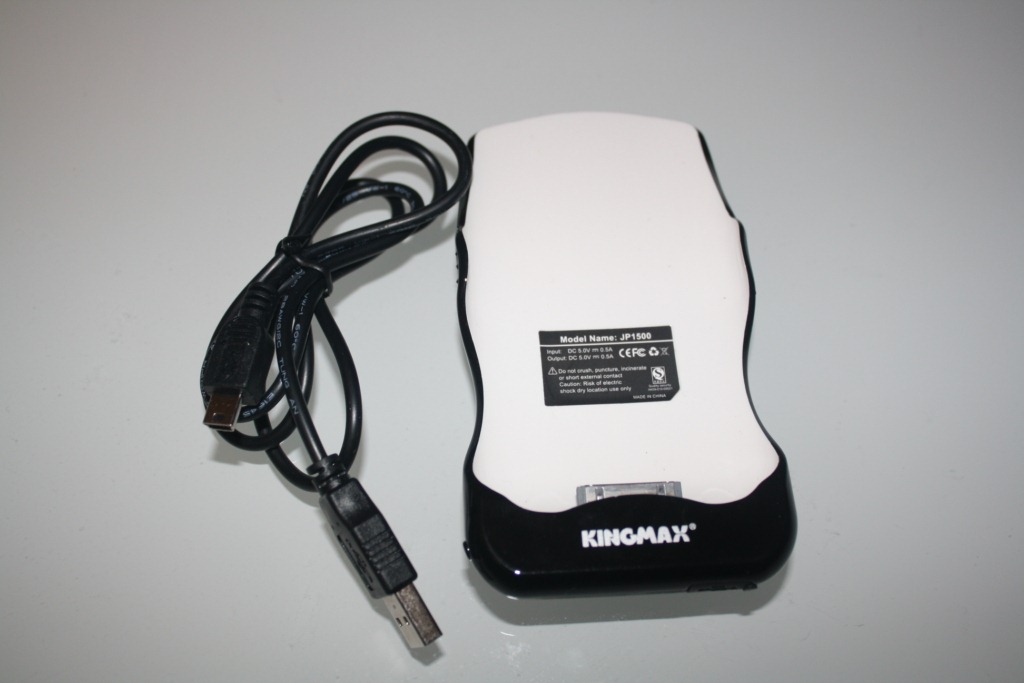 Inside the box, you'll find the battery sleeve, instructions, and a mini usb cable.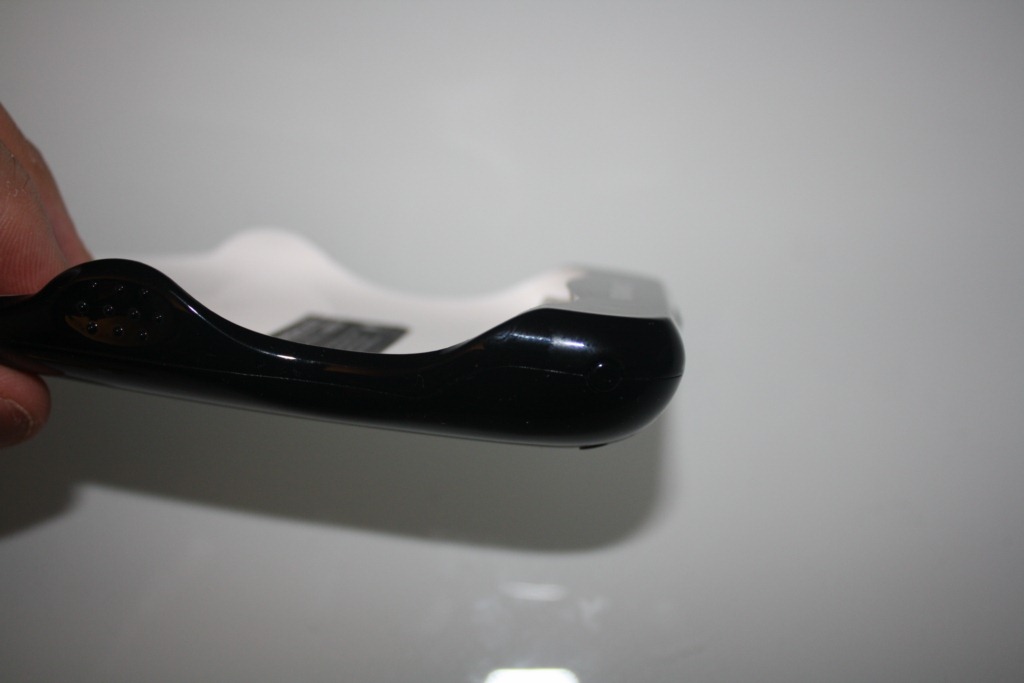 The battery sleeve itself is pretty thick compared to the iPhone 3G.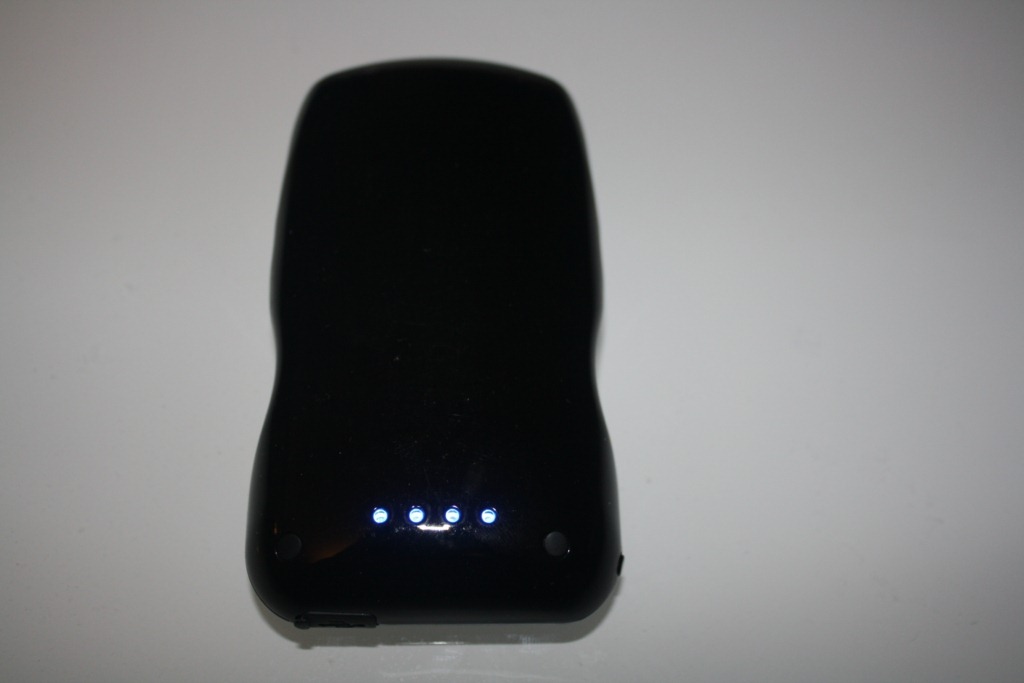 On the back are 4 status indicator lights that shows the amount of charge left on the battery in 25% intervals.  It activates with a push of the button.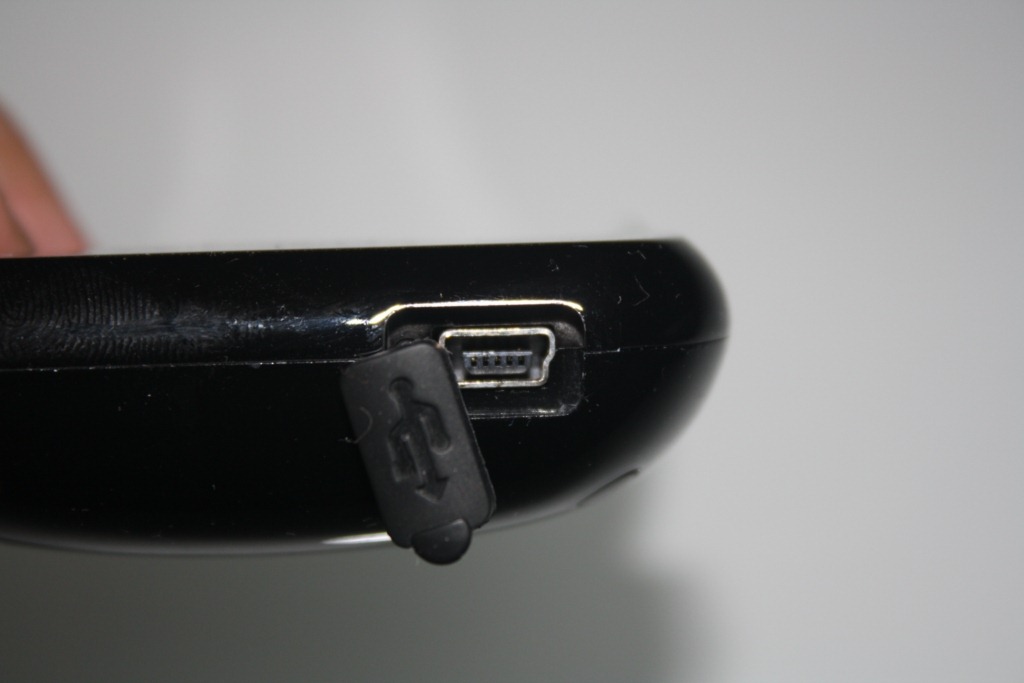 On the bottom is the mini usb port used for charging the battery on the sleeve and iPhone's battery.  You can also sync with iTunes through that port.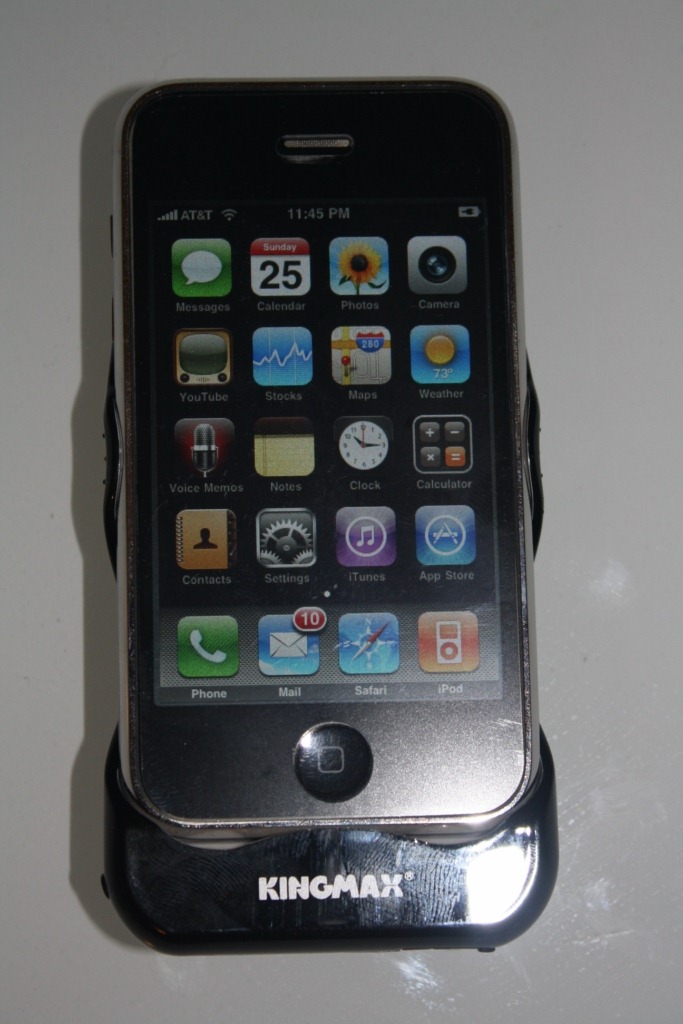 The sleeve does make the iPhone 3G a bit longer in length.  And it does feel bulky in the jeans pocket.  And as you can see, it's a fingerprint magnet also.
There's no way of controlling when to charge your iPhone when the sleeve is on.  Kingmax Power Case provides constant battery charge and always tops off the iPhone 3G until the sleeve runs out of juice.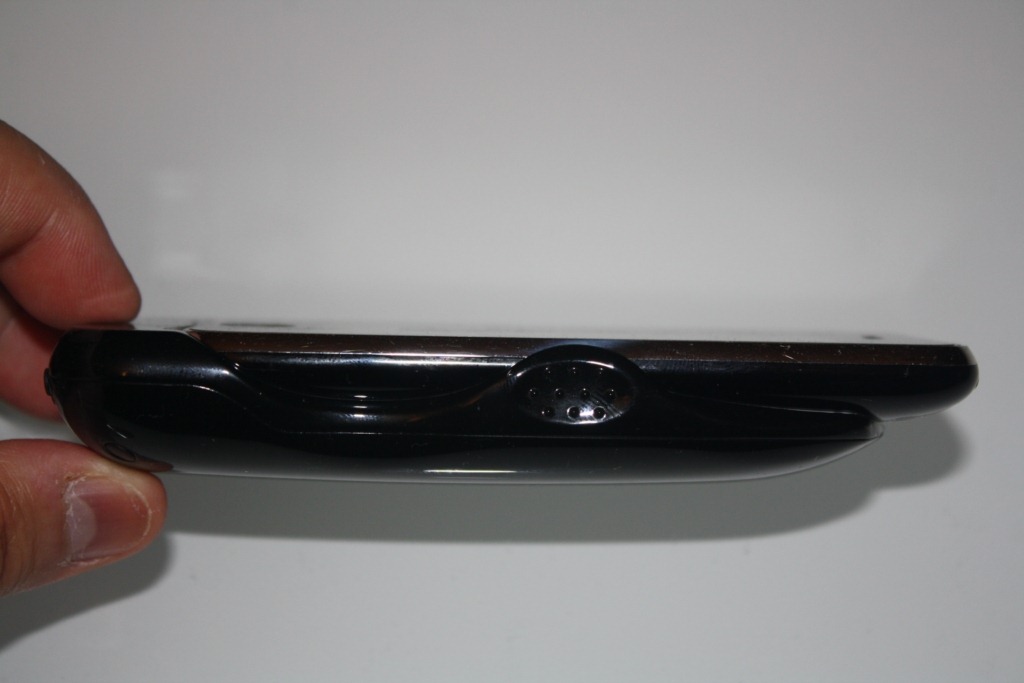 There are grips on both sides of the sleeve.  The grips actually make holding the iPhone much more comfortable.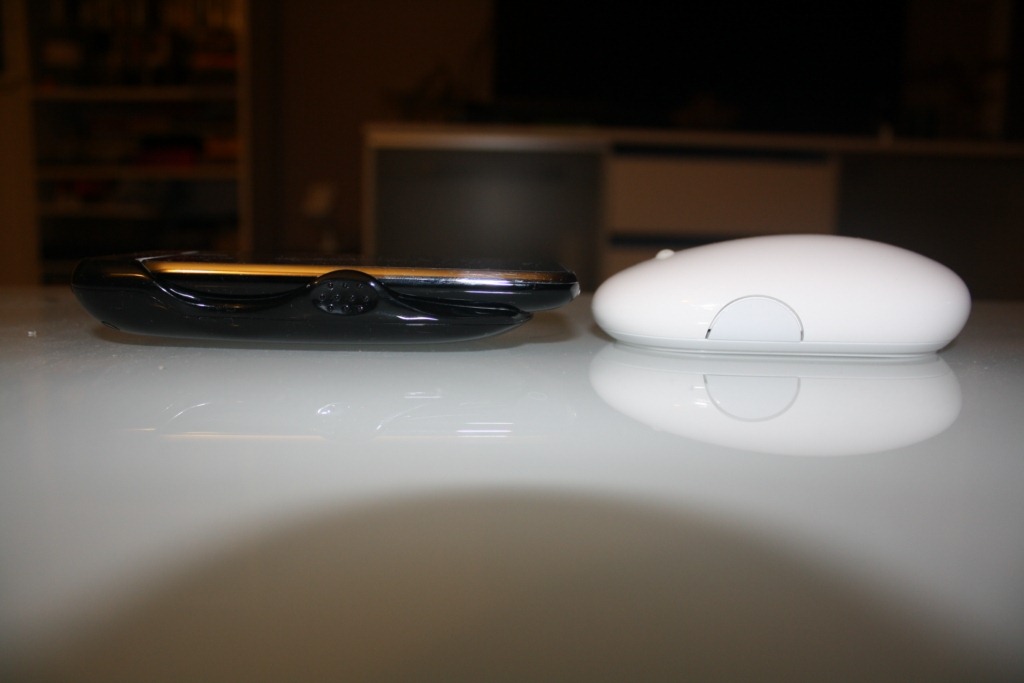 It adds to the thickness of the iPhone 3G also.  This picture compares a Apple Mighty Mouse with the iPhone 3G inserted into the Kingmax Power Case.
Kingmax provides 1500 mAH battery while the internal iPhone battery only provides 1150 mAH.  The battery inside is a Japanese made lithium polymer.  And the Power Case itself weighs 70 g.
I use my iPhone 3G heavily throughout the day.  Constant phone calls, replying to emails, some web surfing and listening to music.  The internal iPhone battery usually just lasts me until the end of the work day.  Then I usually charge it in the car on the drive back home.  With the Kingmax Power Case, the iPhone 3G lasts me full 2 days!  It's a great extended battery option.  The only complaint I have with this product is that it does make my iPhone 3G feel very bulky.  The Kingmax Power Case is being sold in Taiwan only for now.  There's no pricing that I can provide you until they release it into the states.
Product Information
| | |
| --- | --- |
| Price: | Price Unknown (not sold in the USA yet) |
| Manufacturer: | Kingmax |
| Pros: | |
| Cons: | |