We use affiliate links. If you buy something through the links on this page, we may earn a commission at no cost to you. Learn more.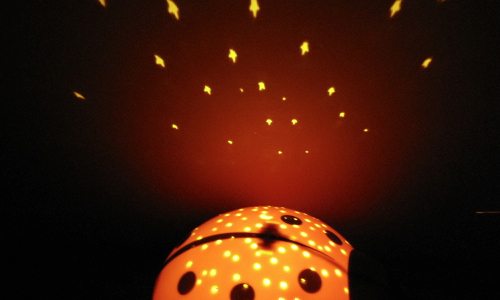 As the parent of a preschooler, I know I've seen things like this before.  But none of them had epic names like the "Galaxy Beetlestar".  This I had to see.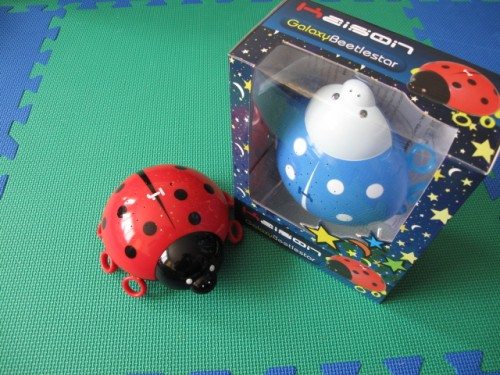 The Kaison Galaxy Beetlestar comes in different colors.  I received a traditional looking red/black bug, and a blue one.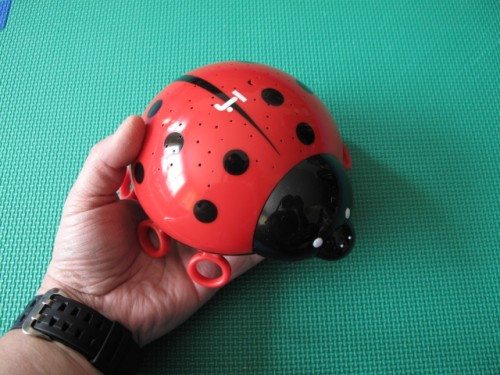 The Beetlestar measures about 5 inches wide and is made of plastic.  Without batteries, it's pretty light and mostly hollow.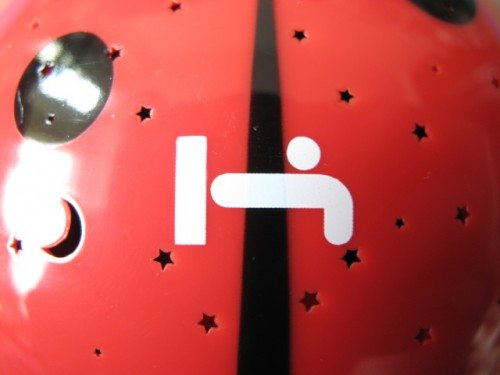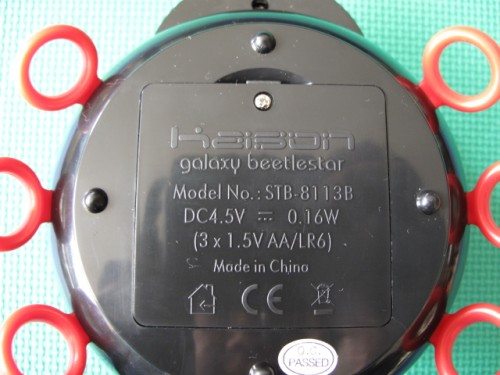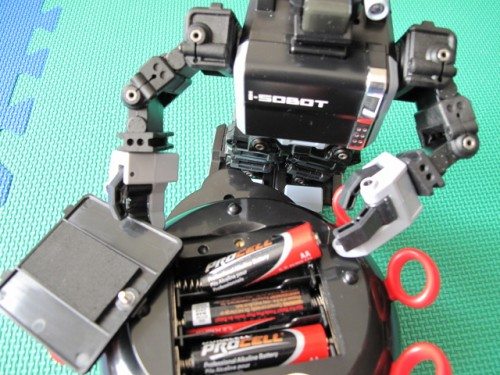 The Beetlestar has four modes that can be toggled through with the touch sensitive "logo" button:
Press once:  Orange
Press again:  Blue
Press again:  Green
Press again:  Rotates between orange/blue/green
Press again:  Off
According to the instructions, the lights turn off automatically after 45 min and should last for 60 nights.  The Beetlestar runs cool and silent.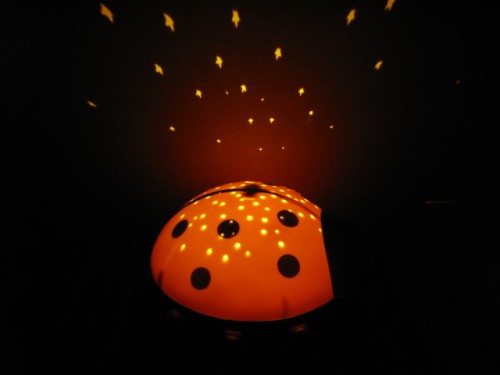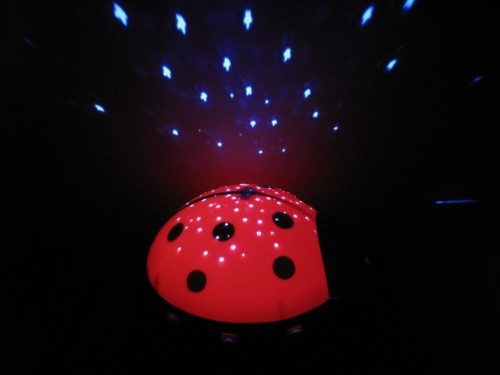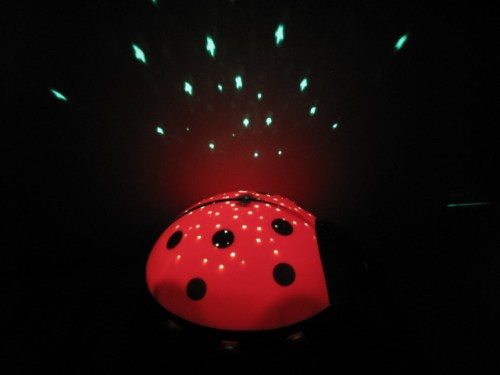 In the photographs above, the Beetlestar was up against a wall, so the stars apprear crisp and bright.  In practice, if you place the Beetlestar in the middle of a room, the stars appear less bright and fuzzier.  Perhaps that's a good thing, because anything too bright would be distracting.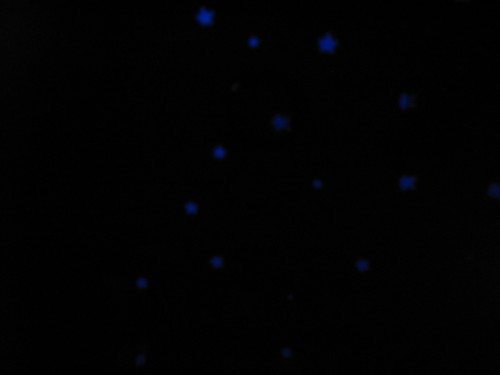 I peeked inside the guts of the Beetlestar through one of the many holes, and it appears there are three LEDs inside for each color.  During the color changing mode, each color fades in and out very slowly.  That's a nice touch.
If I had one wish, is that if this thing could be powered from an AC adapter.  The 60 night promise seems a bit long, and I can imagine the lights getting dimmer after a few weeks.  The Kaison website hints that this is an option, but not with the models I received.  If you're concerned about burning batteries on what is essentially a night light, then rechargeables might be the ticket.
The Beetlestar is available from Amazon.