We use affiliate links. If you buy something through the links on this page, we may earn a commission at no cost to you. Learn more.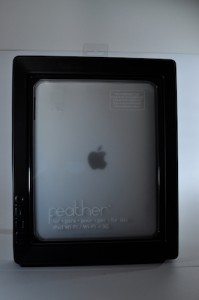 My first several weeks of iPad ownership were fraught with fear.  The device has such a gorgeous back casing — the glossy black Apple logo floating in a sea of finely brushed aluminum — that I was ridiculously careful about setting it down for fear of scratching, denting, or otherwise marring it.  It was clear that I needed a case of some kind to protect the back and keep my mind at ease, but I also wanted something that wouldn't make the svelte iPad too bulky, and I didn't want to hide its beautiful design.  Fortunately, Incipio has come to the rescue with just the case I was looking for with their Feather case for iPad.
The Feather case itself is not an entirely new product for Incipio, in fact they have been making these ultra-thin cases for the iPhone for some time now.  While I've never owned one of the Feather cases for iPhone, they seem to be widely regarded as some of the thinnest cases you can buy for the iPhone without sacrificing structural integrity.  I am happy to say that these same principles have been brought straight over to the Feather case for iPad.
The case itself is ridiculously thin — less than 1mm — and constructed from a polymer that is light and slightly flexible, but strong.  The case snaps easily onto the iPad, with a lip that just barely overhangs the beveled edge of the iPad along the long sides and at the corners.  A cutout is provided for the rotation lock and volume controls, and the short sides — where the dock connector, speakers, lock button, and headphones are located — are completely uncovered.  The case itself features a soft-touch finish that gives it plenty of grip, and makes me far less worried about it slipping out of my hands.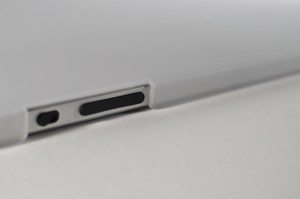 To be sure, this isn't a case that will do you a lot of good in protecting from impact, so if your use of the iPad is such that you run a decent chance of dropping your iPad on a daily basis, you might want to find something more protective.  But if you simply want to protect the iPad from scratches and scuffs, the Feather case will handle the job easily.
The thickness — or rather, the lack thereof — of this case is what truly makes it special, though.  It appears to be thin enough that it could probably dock in the Apple iPad dock while still in the case, and I am actually able to store my iPad in the Vaja Retro Sleeve without removing it from the Feather case.
The case is available in five colors — black, magenta, purple, charcoal, and frost — the latter of which is the one I purchased.  Unlike the others, the "frost" color is translucent, and allows the Apple logo to still be seen.  I didn't want to drastically change the natural appearance of my iPad, so this was perfect for me.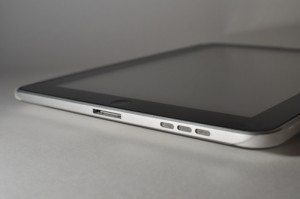 Incipio also includes a screen protector in the package, which is great if you're also concerned about damage to the front glass.  I'm not, so I haven't applied it to my iPad, but the included screen protector does appear to be substantial and of decent quality.
If you're looking for a rough-and-tumble protective case, you should look elsewhere, but if you simply want a good-fitting, attractive case to protect your iPad from regular everyday wear, the Feather case may be exactly what you need.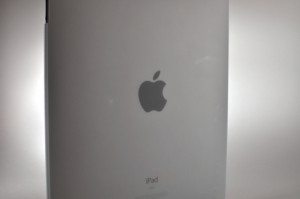 Never miss one of our posts again. Sent MON, WED, and FRI with the latest gadget reviews and news!
Product Information
| | |
| --- | --- |
| Price: | $35 |
| Manufacturer: | Incipio |
| Pros: | Attractive, doesn't hide the natural beauty of the iPad, grippy material, extremely thin, includes screen protector |
| Cons: | Doesn't protect top or bottom edges of the iPad, will not provide impact protection or padding of any sort |