We use affiliate links. If you buy something through the links on this page, we may earn a commission at no cost to you. Learn more.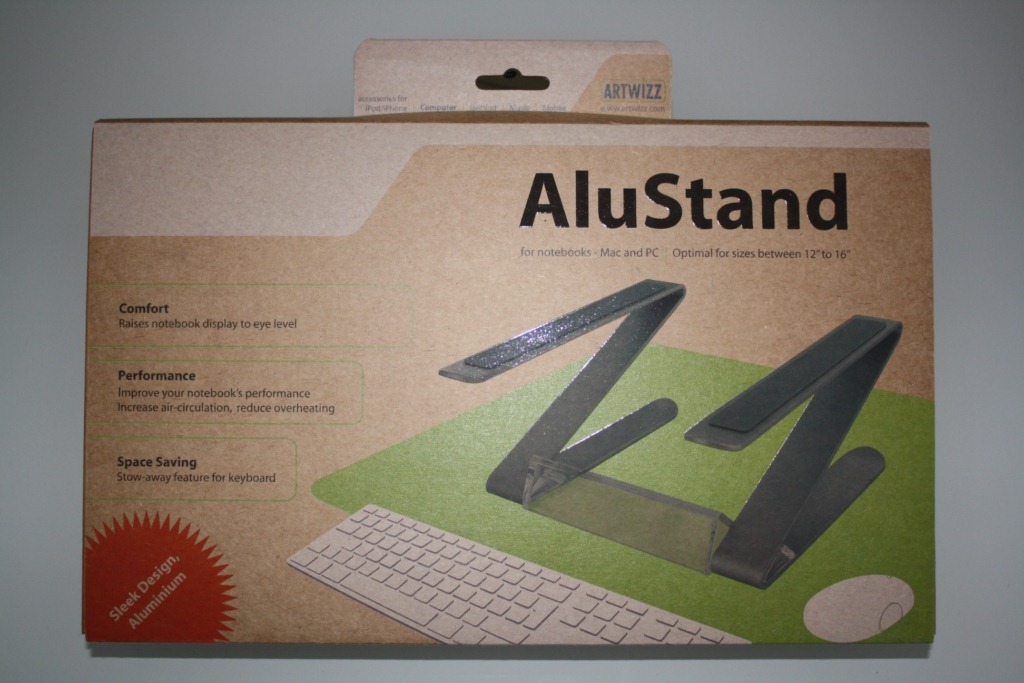 Laptops sitting on the table aren't really ergonomic since most of the time we have to hunch over them to view the screen which is lower than our eyesight.  There are many stands available that raise the laptop to a comfortable viewing height.  Currently I'm using the mStand which I got after reading Dave's review.  Now I have a chance to review the AluStand from Artwizz.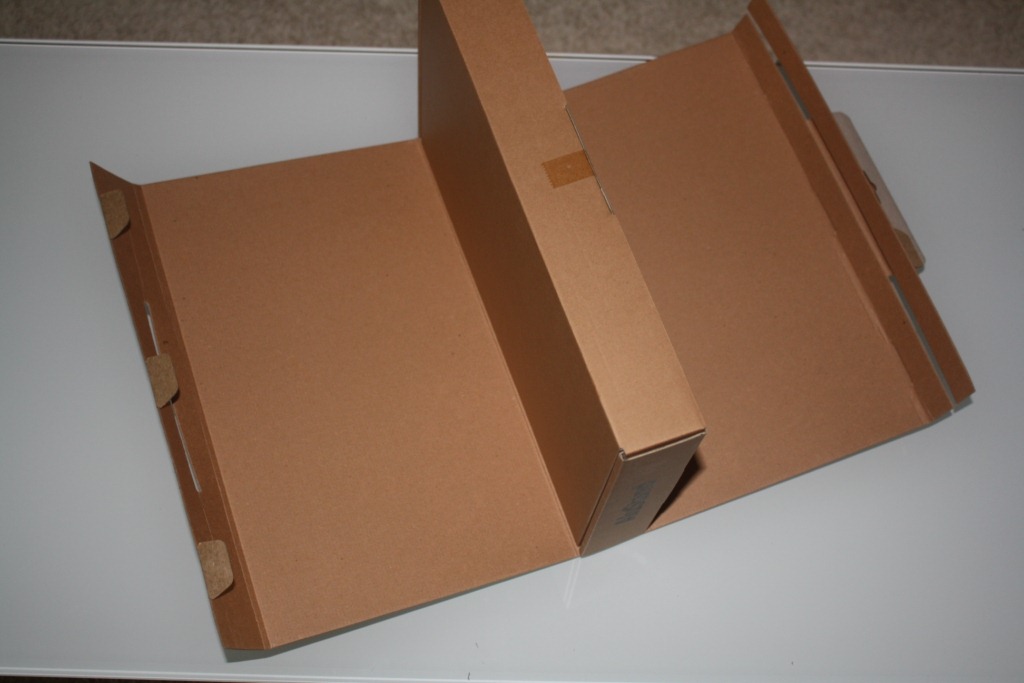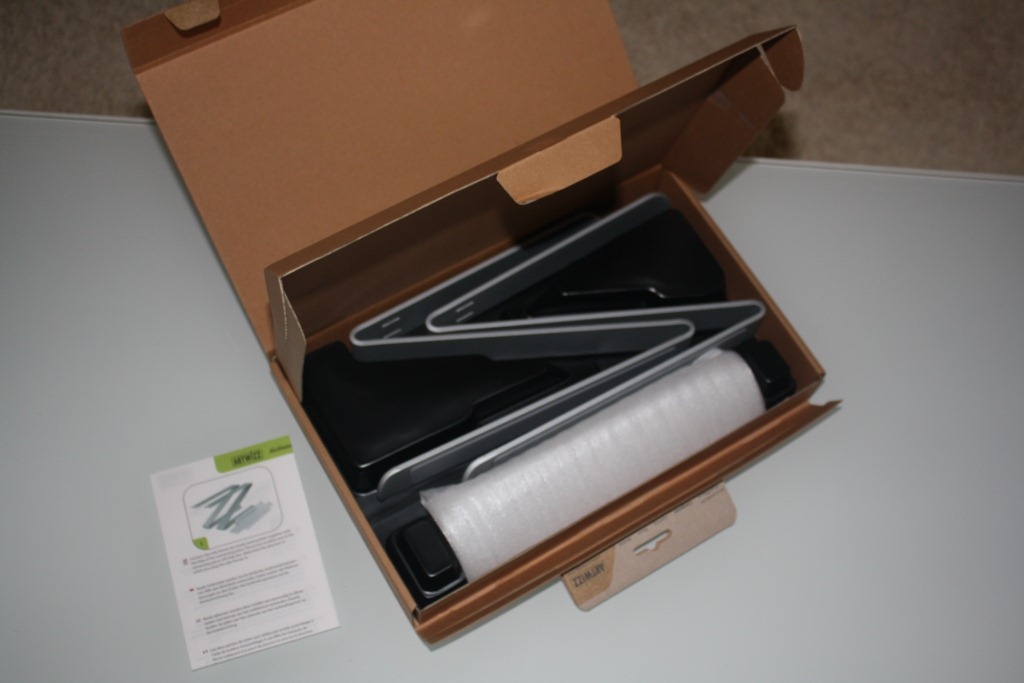 The first thing I noticed was the packaging.  At first I thought it was nice of them to use cardboard box packaging being "green".  But then I noticed that they added an extra layer of cardboard to the actual box that holds the AluStand.  It just seems kind of wasteful to put "wings" on the box when they could've just printed directly on the box.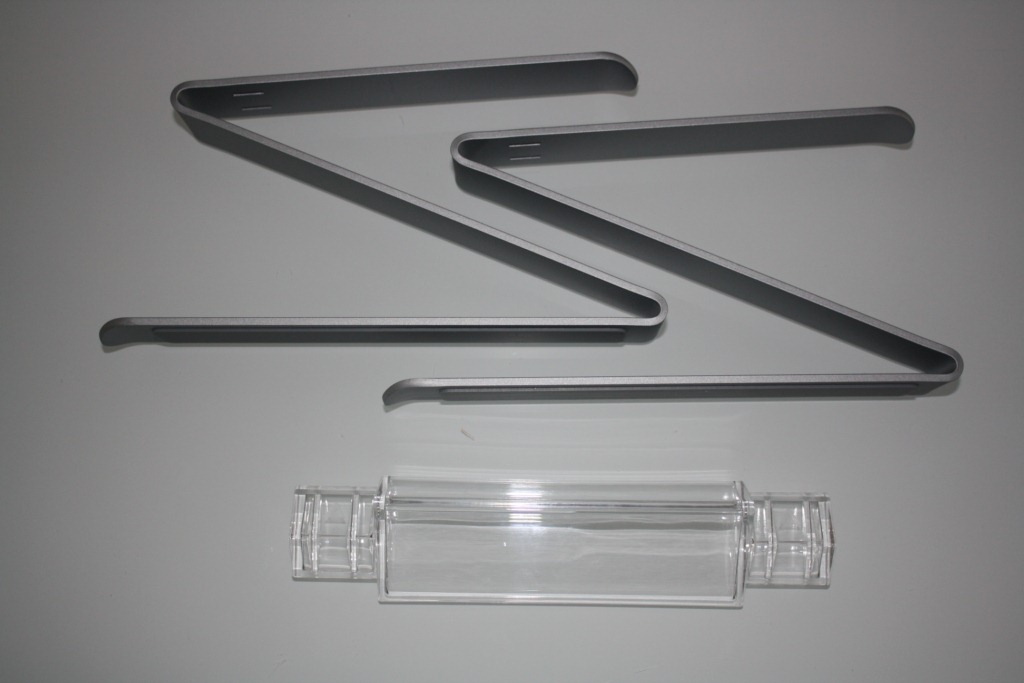 Inside you'll find the left and right aluminum stands and the acrylic center piece that connects the stands.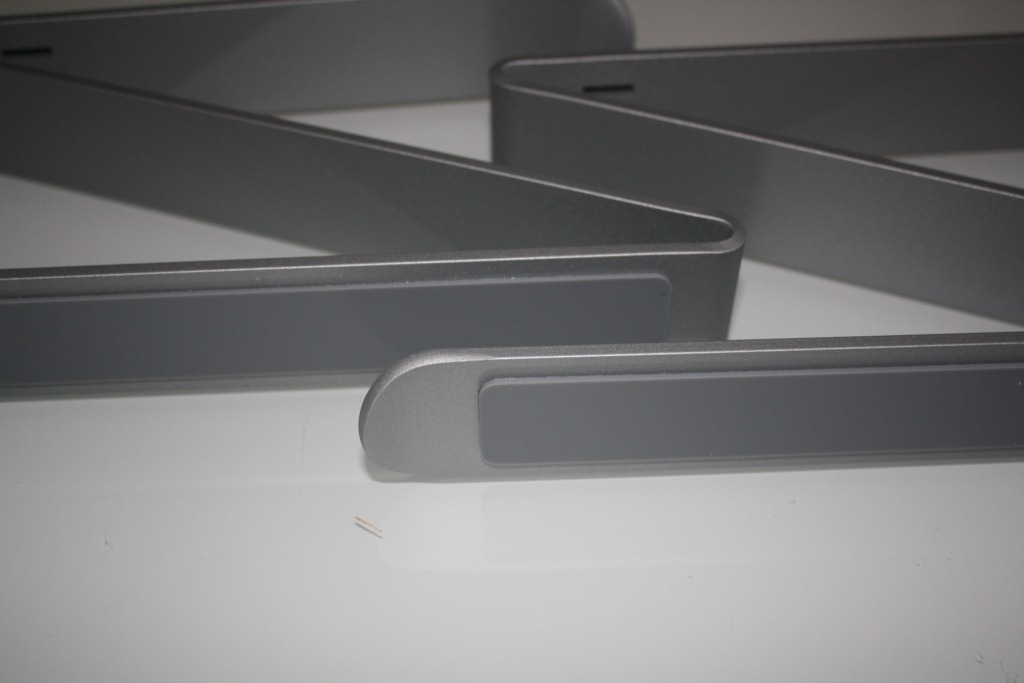 The top of the stand has 2 plastic strips to protect your laptop when it's resting on top.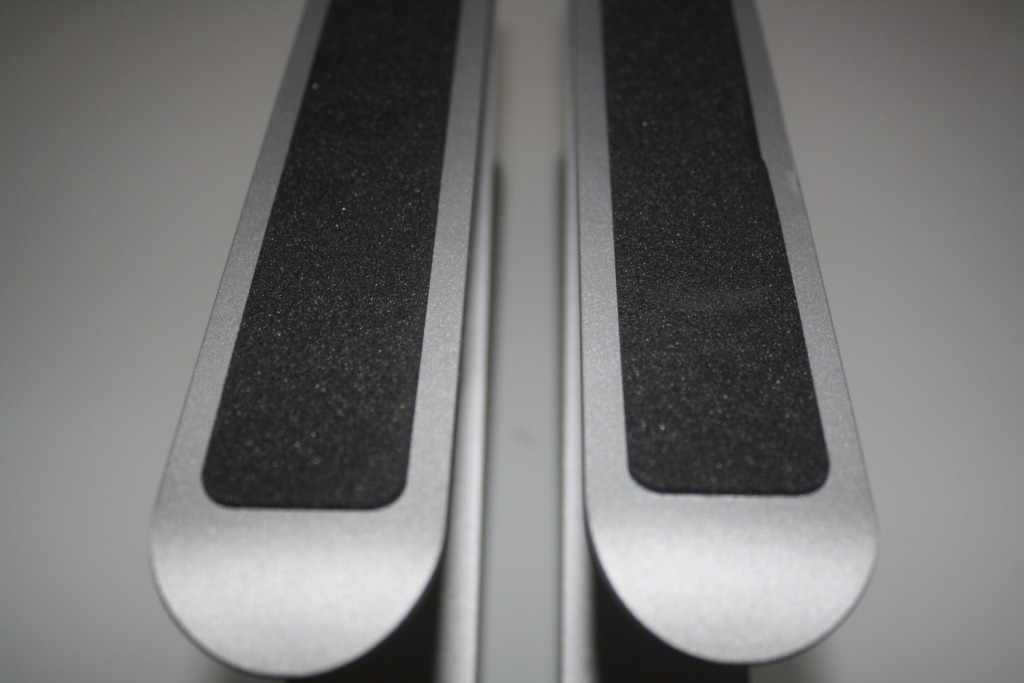 The bottom of the stand has 2 foam like strips that grips and protects the table.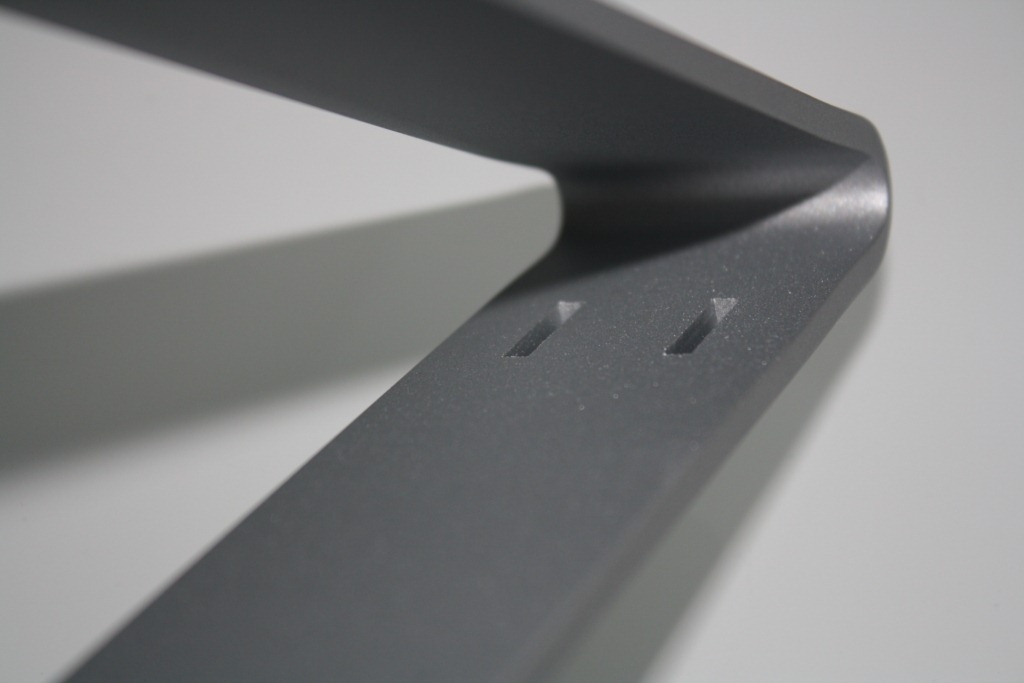 There're 2 slots on the base of each stand for the acrylic piece to snap into.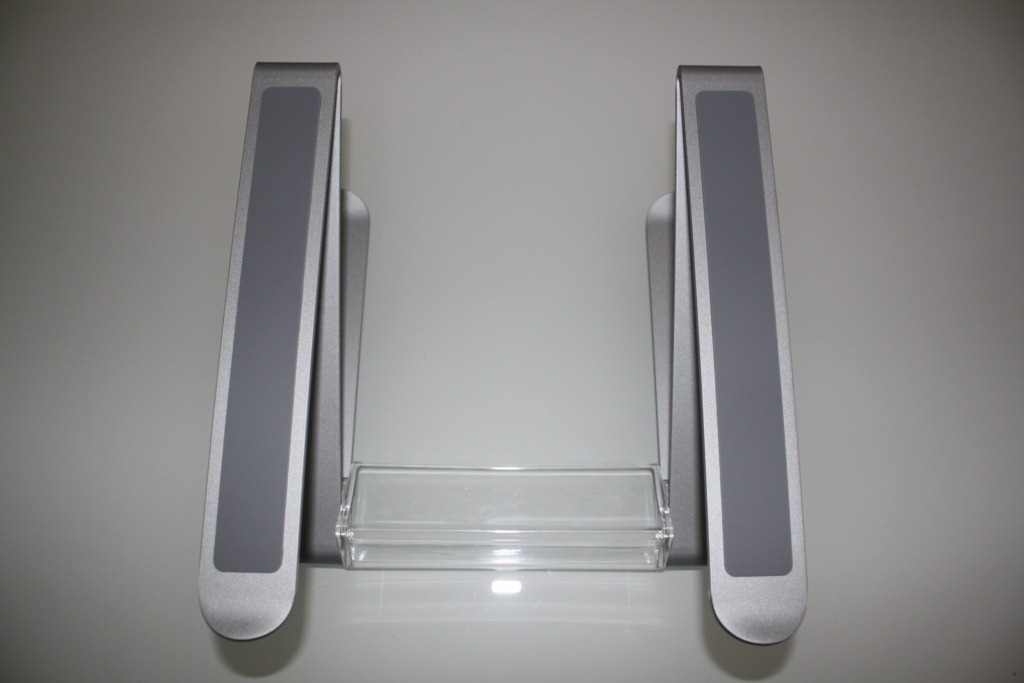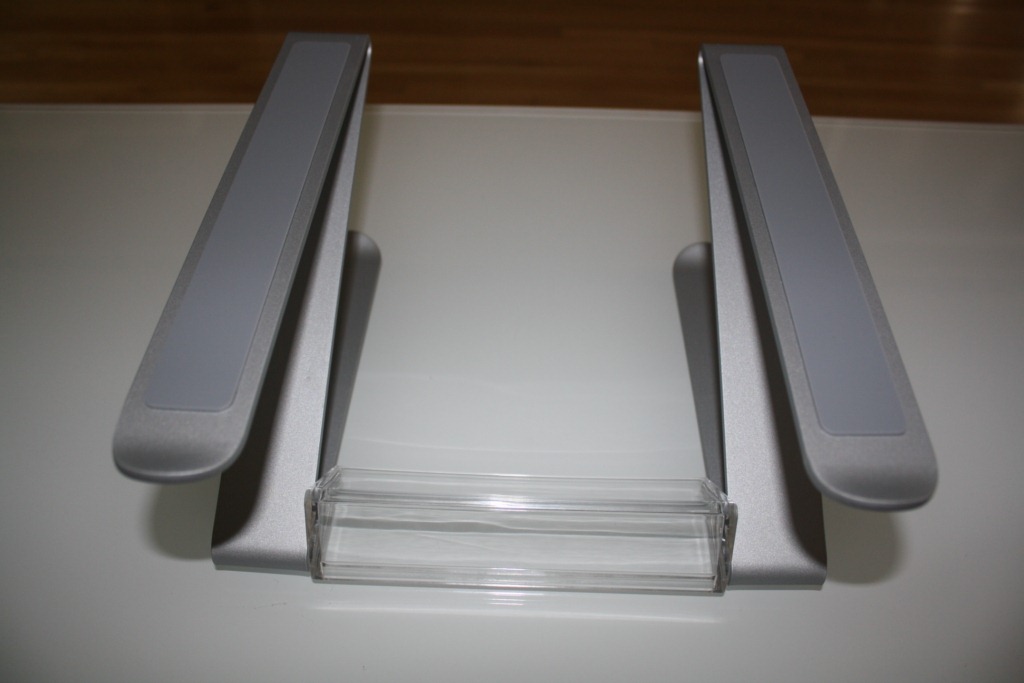 It took a bit of force to snap the acrylic to the aluminum stands.  So get someone with some muscles to do it.  I've tried to take the acrylic piece back out but it's pretty much stuck in there.  You just might need the strength of the Hulk to take it apart again.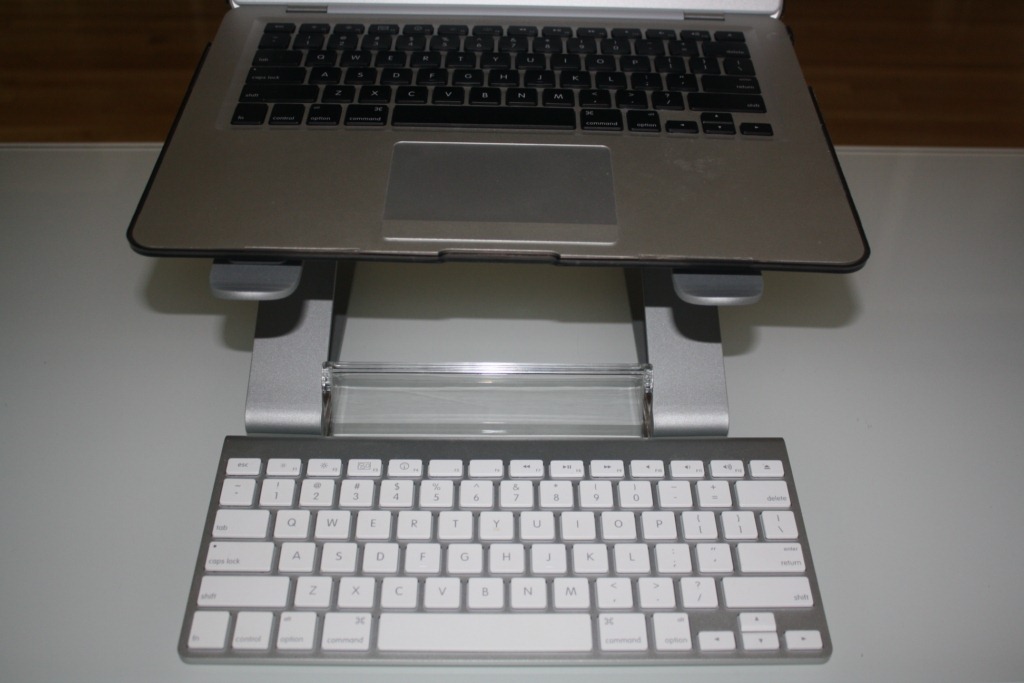 The laptop rests on top and provides a nice height for viewing the screen.  It's very sturdy and is best suited for laptops with a screen size of 12" to 16".  It also provides ample cooling underneath the laptop because of its open air design.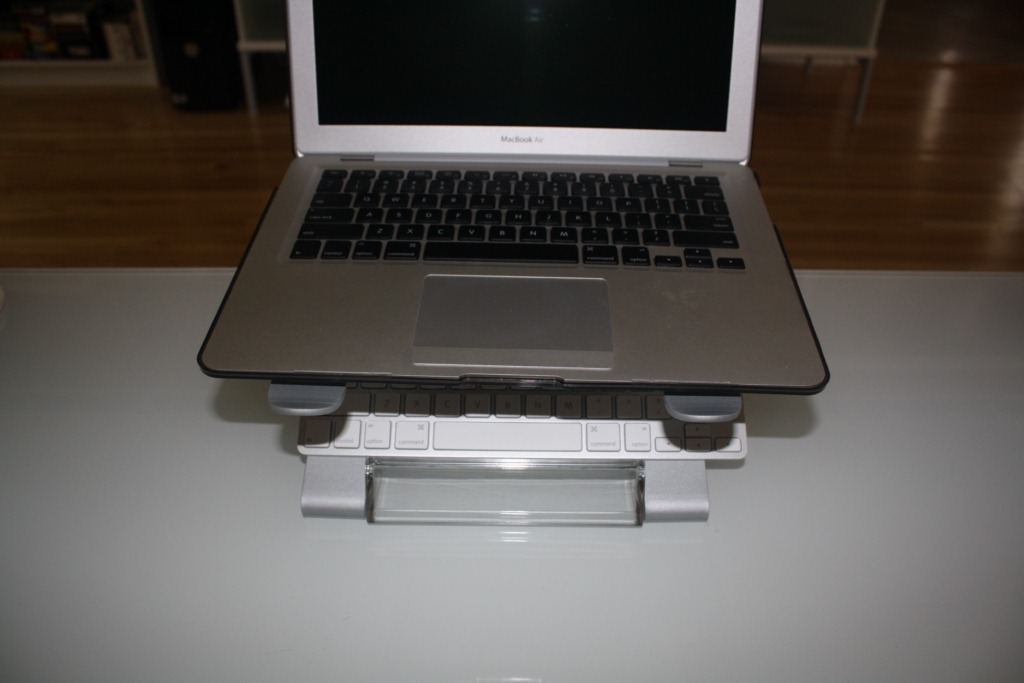 The acrylic piece also serves as a resting place for the wireless keyboard because of its angled design.
Another great feature that I've found out is that the bottom keyboard holding area can also fit an iPad perfectly!  I use it to hold my iPad while charging it.
The price for the Artwizz AluStand is 39.99 Euros which comes out to about $51.55 US Dollars and is quite reasonable for a nice looking aluminum stand for your laptop.

Product Information
Price:
usd $51.55 or 39.99 euros
Manufacturer:
Artwizz
Pros:
Cons:

Hard to take apart
Packaging not so "green"