We use affiliate links. If you buy something through the links on this page, we may earn a commission at no cost to you. Learn more.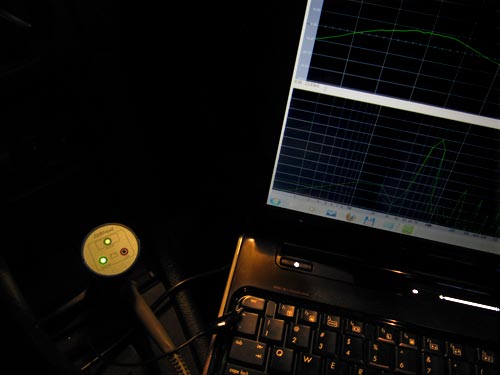 The FuelDoctor FD-47 is a device that can help increase fuel economy by conditioning electrical signals (e.g., aberrant noise, harmonics, spikes).  It consists of a set of electronics filters encapsulated in a shell that is inserted into the cigarette lighter of the car.  The concept is sound:  filter out transient spikes and help the electronic control unit of the car function more efficiently and, ergo, improve fuel use.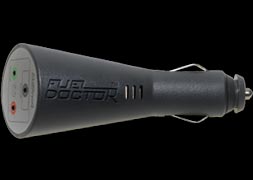 I'm not overly happy with the fuel economy of my vehicle so I was very interested in seeing how much improvement I could get.  I'm also amused by people who claim (very vocally, in fact) that there is no possible way that that thing could work and that there is no way they would allow it attached to their vehicle.  Whatever.  Let's see how many big bucks this thing saved me.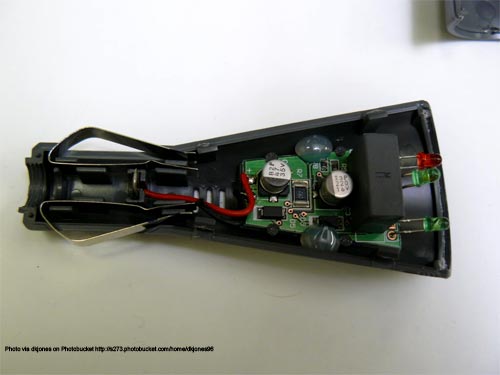 The FuelDoctor is inserted into the cigarette lighter of the car.  A power indicator light and a battery charge light illuminate when the car is running, letting you know that signals are getting to the FuelDoctor.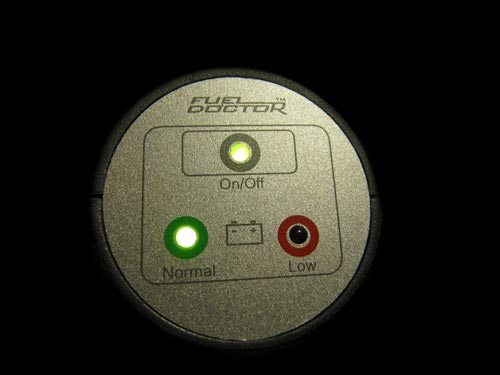 Since many of us use the cigarette lighter for charging USB devices or brewing coffee, the company also sells a dual socket adapter and USB port (both sold separately).  (It's important to note that these accessories do not contain the FuelDoctor electronics; that threw me off since the company sent all three items and I assumed that the accessories were also FuelDoctors.  Only after taking apart the dual socket did I realize that they were not actual FuelDoctors.  Just an FYI.)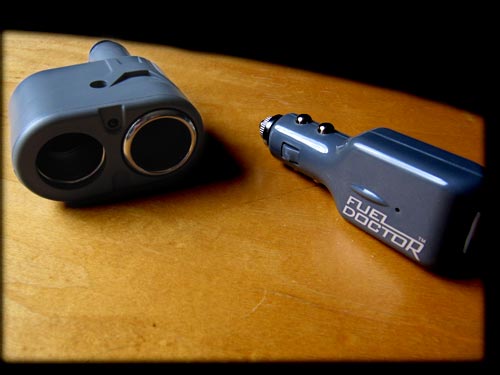 I used the FuelDoctor on a standard transmission 2006 Subaru Baja.  I used it for both highway and city driving for 30 days (the amount of time provided for the product's guarantee) but didn't see any fuel-use improvement.  This could be because the car is still too new to have developed any electrical pollution that could affect the electrical system.  However, several newer vehicles were reported to have increased fuel economy according to the technical sheets on the FuelDoctor web site.  My normal fuel mileage is from 21-24  MPG city and from 25-29 MPG highway.  With or without the FuelDoctor, the mileage remained in that range.  Disappointing.
So a friend offered to use the FuelDoctor on his 2003 GMC Sonoma.  He commutes about 80 miles every day to and from work so we thought this would be an interesting test.  He too, however, reported that there was no significant difference in his fuel mileage.  He did report, though, that when driving at 55 MPH, his fuel economy went up significantly.  But I can't drive 55.
For a final test, I cobbled up a PC oscilloscope probe and a copy of Visual Analyzer to monitor the voltage and frequency spectrum at the cigarette lighter port with and without the FuelDoctor.  This too was inconclusive since my diagnostic hardware didn't show anything nearly as obvious as the photo on the FuelDoctor website.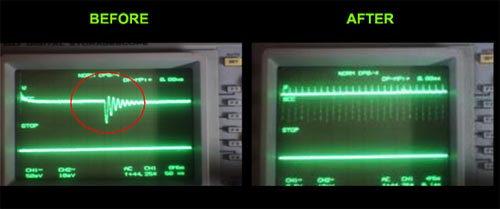 There are some compelling technical test results on the FuelDoctor web site, a summary of which is provided in the following table, but it appears that for the bottom line, your results will vary depending on your vehicle.  Since the product comes with a 30-day guarantee, it doesn't hurt to try it out.
| | | |
| --- | --- | --- |
| Make/Model | Year | %Increase in MPG |
| Ford Focus | 2004 | 16% |
| Mazda 6 | 2007 | 13% |
| Mazda 3 | 2007 | 19% |
| Honda | 1996 | 21% |
| Subaru Legacy | 1996 | 32% |
| Honda | 2000 | 21% |
| Honda CR-V | 2001 | 12% |
| Toyota Vios | 2005 | 31% |
| Toyota D4D | 2000 | 13% |
| Isuzu Truck | 2006 | 7% |
| Toyota Camry | n/a | 36% |
| Honda | 1996 | 21% |
| Toyota Truck | 2003 | 12% |
| Honda CR-V | 2001 | 12% |
| Toyota Camry | 2008 | 23% |
| Isuzu DMax | 2006 | 20% |
| Honda | 1996 | 22% |
Table extracted from various technical sheets found on the FuelDoctor web site.
Product Information
| | |
| --- | --- |
| Price: | $59.95 |
| Manufacturer: | FuelDoctor |
| Pros: | Small, non-intrusive, 30-day guarantee. |
| Cons: | |