We use affiliate links. If you buy something through the links on this page, we may earn a commission at no cost to you. Learn more.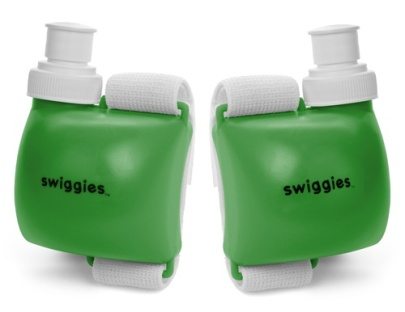 Last month, I came across a Twitter user who was sharing details about a new type of water bottle, designed to be used during any type of activity, whether it be walking, running, horse riding, fishing or even if you're hospitalised!
They're called Swiggies and are bottles that you wear on your wrists.  I was quite intrigued to say the least, as I'm a keen long distance runner, so they appealed to me instantly.
Kindly, after seeing the spotlight post I did on them (https://the-gadgeteer.com/2010/05/14/a-water-bottle-for-the-21st-century)  the company sent me some samples to review, so here goes.
I was sent two pairs of Swiggies, a white set and a blue set.  For the review I used the white set.   However, there is no differences between the two types, only the colour.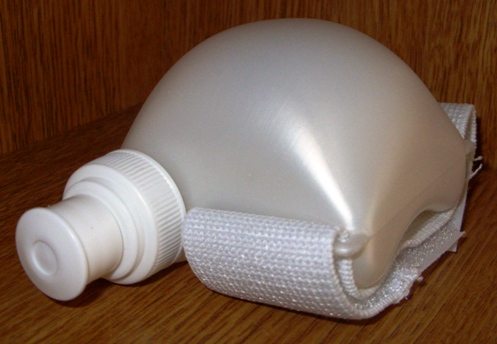 Each bottle is made from a lightweight, durable plastic.  On one side there is a thick velcro strap, which is used to hold the bottle securely to your wrist.   The strap can be removed from the bottle easily for washing.
As mentioned, I'm quite a keen runner, so I thought I'd put them through their paces on a nice long run.  Luckily for the water bottle (unluckily for me however!) I had chosen a day when the sun was out and it was a touch on the warm side, so I knew I would have to bring water with me, in order to keep well hydrated.
Each bottle holds 200ml of your favourite drink, which is perfect as it's a good amount of fluid to carry, without the extra weight of a bottle filled with water weighing down your arm.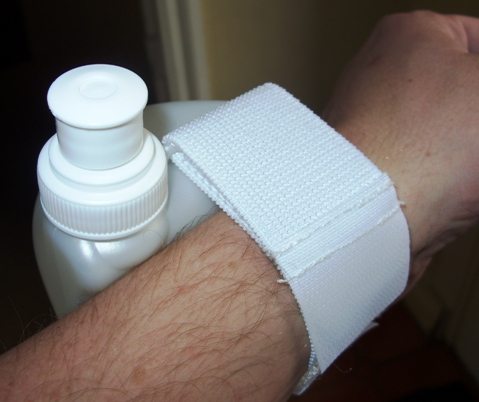 Filling the bottle is very easy too, thanks to the large 'sports style' cap.  This simply screws off, allowing you to fill the bottle quickly.  Then, once full you simply screw back into place.  For a drink, pop the cap up with your fingers, or (if you're brave) your teeth, then just push it back down to close it.
When the bottle was filled with water and strapped to my wrist, I had to move it around just a little to find the perfect spot where it felt most comfortable.  Then, it was time to run!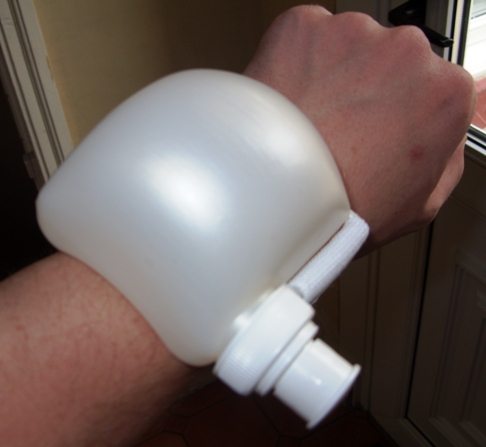 During my run, the bottle barely moved at all, even though it was full of water.  I reached a point where I actually forgot I was wearing it at all!  Taking a drink from it is just like using a normal bottle, even down to the way your hand/arm moves.   There was no leaking from the cap, unlike some sports bottles that I have used in the past.
It also made a nice change to run without having to constantly grip onto a bottle.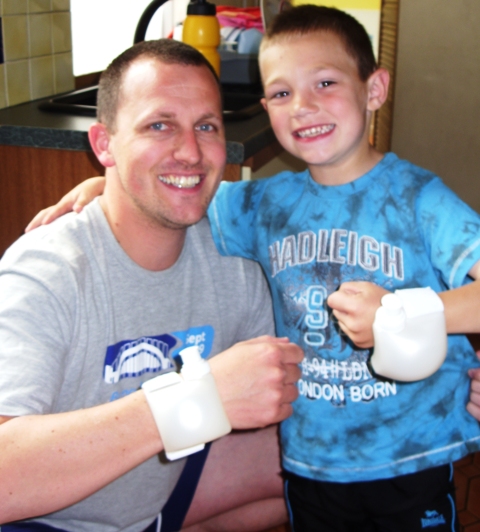 Even my son liked the look of them and now uses his for school, instead of his normal sports bottle.  Even he said it was comfortable to wear and didn't get in the way of his activities.
It's easy to understand how versatile Swiggies really are, as they would be a great addition for any walker, rider, fisherman or runner.  So, whatever activity you like to do, make sure you get some Swiggies to help you along!
You can get a pair of Swiggies for £12.65 (per pair, including delivery) from the Swiggies website.
Product Information
| | |
| --- | --- |
| Price: | £12.65 ($18) |
| Manufacturer: | Swiggies |
| Pros: | |