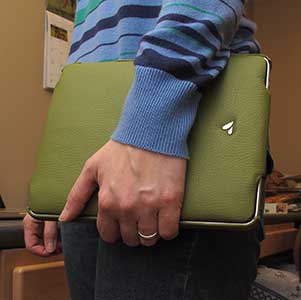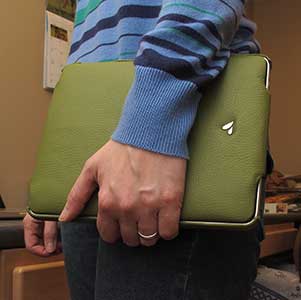 Every time a new mobile gadget becomes popular, it's not long before Vaja creates a case for it. Vaja has long been known for their luxury leather cases that are designed to protect as well as look fantastic. One of their first iPad offerings is the ivolution Top case. I asked for a sample, they sent one and here are my thoughts.
Vaja is currently offering 3 variations of the ivolution Top case. Two of them have stripes. I opted for the non-striped version in my favorite color – Green (or as Vaja calls it, Grass Hopper).
[most of the images in this review can be clicked for a larger view]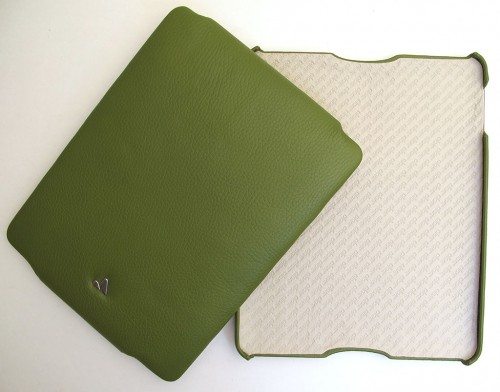 This case is comprised of two pieces. The bottom play-through half and the screen cover. There are 20 exterior colors that you can choose from and 27 interior colors. The interior of my case is Reed Yellow.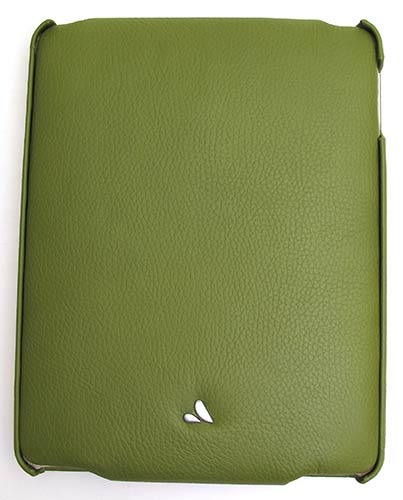 Both sections are semi-rigid and are covered with soft padded leather that feels nice to the touch and smells wonderful. Vaja's logo in metal is attached to the screen cover.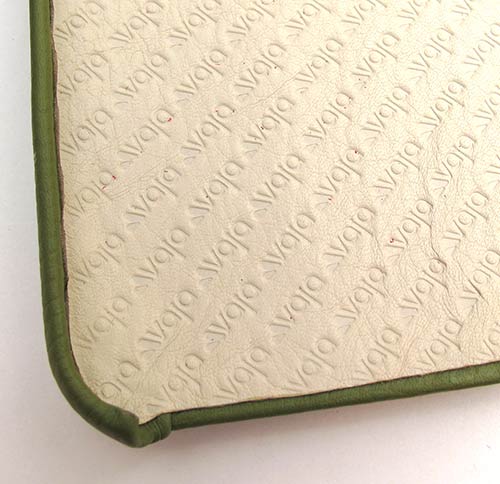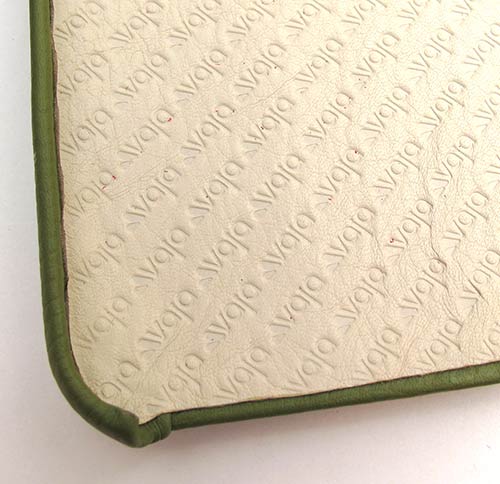 The interior is embossed with the Vaja logo.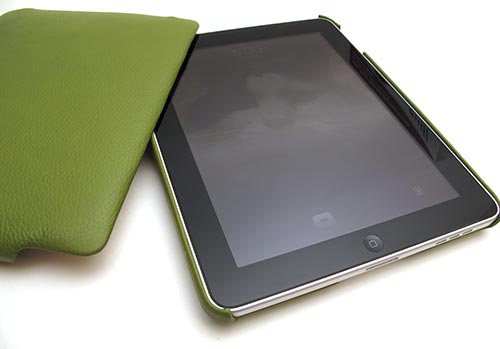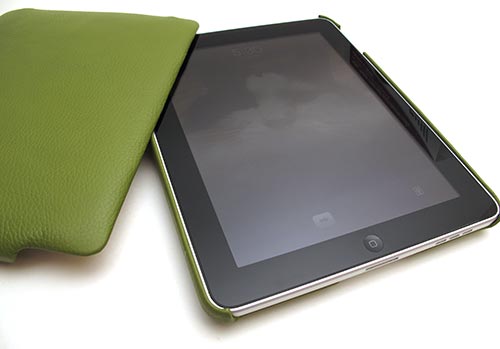 Inserting the iPad into the case does take a bit of wrestling, but once you get it situated, it's not going to come off because it fits like a glove with no gaps around the sides


The entire back side is covered by the case, along with the left and right edges. There are appropriate cutouts for the volume and display lock.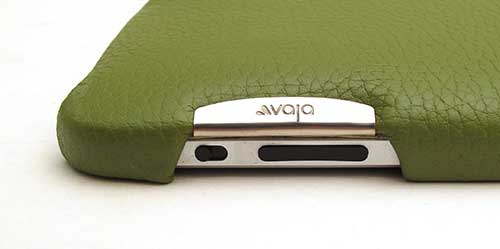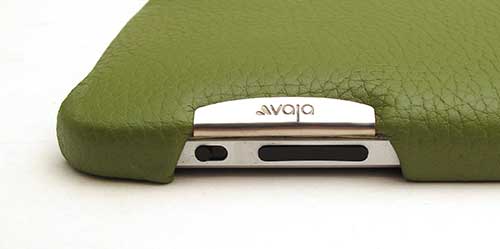 There's another bit of Vaja bling attached to the cutout for the volume switch.


When the iPad is encased in the ivolution Top, all the features are accessible including the power switch, earphone jack and microphone.


The dock connector and speaker are left uncovered too.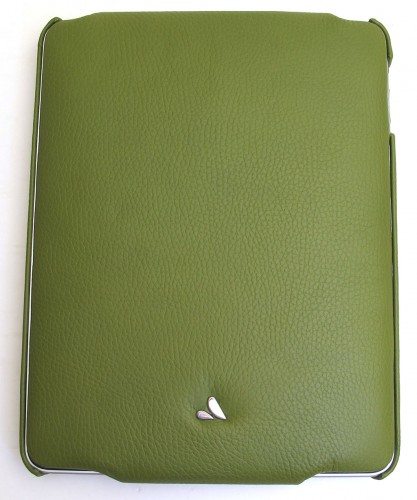 The screen cover part of the case hooks securely over the iPad at the top and bottom. Although not pictured here, you can actually hook the cover on the backside of the iPad when you're not using it to protect the screen.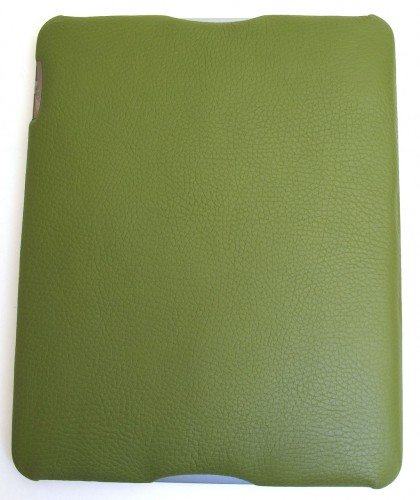 If the naked iPad has ever felt slippery to you while you are carrying it from place to place, the back cover of the ivolution will take care of that problem. Its soft padding gives you something to grip as well as making it more comfortable for lap use.


Side view with the cover attached.


Top view with the cover attached.


And the bottom view with the cover attached.
If you don't think you'll ever use the screen cover, you can save yourself $50 and just buy the ivolution Grip, which is the same thing as the Top, minus the uh… top 😉
I looked over every inch of this case and couldn't find any defects in the materials that it is constructed from or the construction itself. Yes, this is a very expensive case, but it will protect your iPad from everyday wear and tear while looking fabulous as it does it.
Product Information
Price:
$150.00
Manufacturer:
Vaja
Pros:

Play-through
Removable screen cover
Padded

Cons:

35 day wait time
Expensive