We use affiliate links. If you buy something through the links on this page, we may earn a commission at no cost to you. Learn more.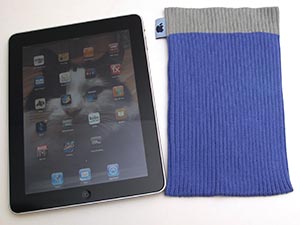 Protecting my iPad from scratches isn't something I think about that much. I used to be really obsessive about my gadgets, but these days I worry less and use them more. I don't use a case at all with my iPhone and it doesn't have any scratches on the screen, even after a year of carrying it around in my pockets. When I bought the iPad I didn't think I'd want a case for it either, but I have found that I at least like to have one to house it in when it's not being used. The "case" I'm going to tell you about today works great for that purpose. It's the iPad Sock.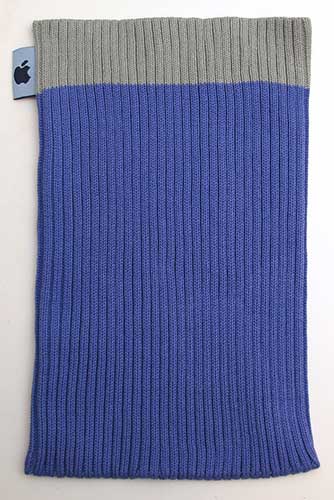 It is available in 9 different colors. I choose the Purple with Grey for my review sample. This sock is made of a stretchy ribbed knit material that looks and feels just like a … sock 🙂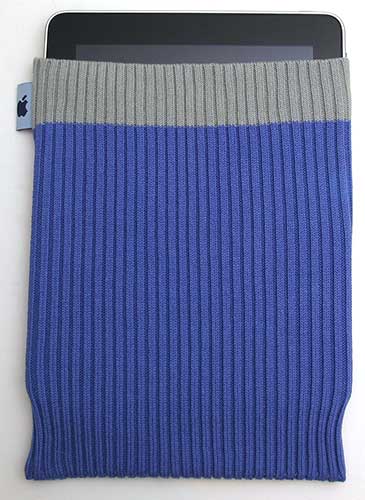 It easily expands to accommodate the iPad.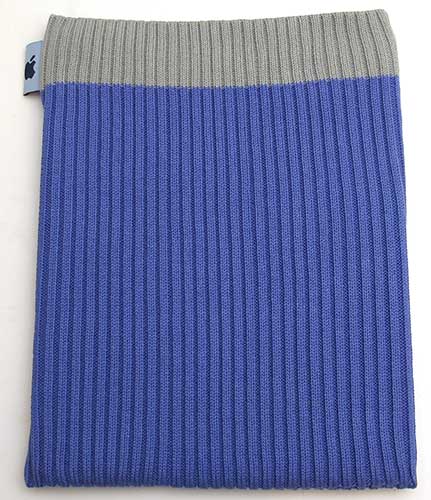 Here it is with the iPad enclosed inside it.
I like that it adds almost no bulk and is very easy to extract the iPad. That's one reason why I don't like some zippered cases… I hate that it takes 5-10 seconds to open them to remove the device. I like instant gratification. 🙂
I was worried that the sock might stretch out with use, but so far this hasn't been the case.
The iPad Sock is a very simple product that performs as advertised and is available at an affordable price.

Product Information
Price:
$14.95
Manufacturer:
iPad Sock
Pros:

Simple
Colorful
Inexpensive

Cons: