We use affiliate links. If you buy something through the links on this page, we may earn a commission at no cost to you. Learn more.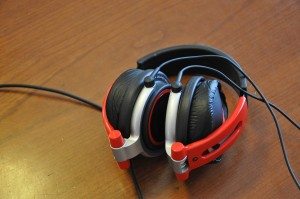 Headphones are the bane of our modern living style. We want to hear things that we have chosen – TV shows, music, podcasts, etc. – but we want to isolate those around us from what we're hearing. This is a two-fold problem: getting enough volume through the headphone, but not bleeding out into the rest of the environment. The folks at iFrogz have a Comfort Series in their Earpollution line, which offer a seemingly nice balance between size, separation, and style. I was sent the red CS40s and have run them through the mill. Here's what I found.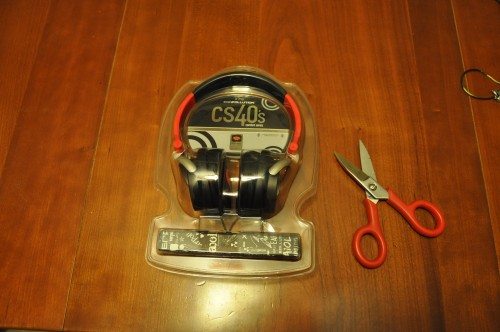 Hardware Specs
Driver Unit: 40mm
Impedance: 32 ohms
Sensitivity: 120dB+/-3dB
Frequency Response: 30Hz to 20 KHz
Cord Length: 1.2M
Plug: 3.5 mm
Price: $39.99
At first glance, they look like many others out there: spongey ear cups and a standard mini-stereo plug with a 3-foot cable. But on closer inspection, there are some really nice additions. First, the breathable fabric (not plastic) over the spongy ear cups is solid, rather than open to the speakers. This means that hair, dander, and dust don't get into the speakers – and your ears never touch your speakers. They are also quite soft, yet seem to hold their shape well. The brackets holding the speaker cups are hinged, so that you can fold them into quite a compact and protected bundle for travel. They're not pocketable but any means, but they don't take up near the room most headphones in this price range do.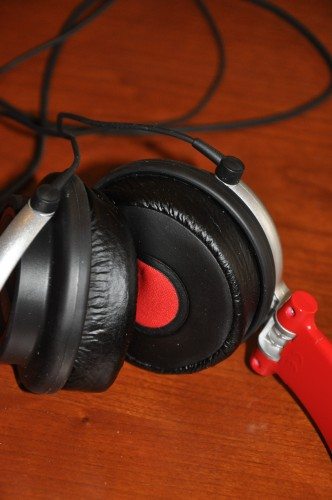 I use headphones much of the time at my computer, either because there are folks sleeping, or someone else is listening to something else in a nearby room. The iFrogz (Am I the only one tired of everything starting with a lower-case "i"?) were worn almost daily, for several hours at a stretch. In addition to general computer work, I watched movies, played games, and listened to podcasts, all in the name of Gadgeteer testing. (Yes, it's a grueling life we testers lead!) The sound quality was exceptional, never distorted. I rarely thought about wearing headphones – which is a good thing. They sat on my ears bringing a good quality sound without feeling heavy or hot or pinching. Several times, I started to stand up and walk out without removing them – I'd forgotten they were on!
The attachment point from the cord to the headphones is on the back of the ear cups. It is a solid connection, and being on the back moves it away from the immediate area under your chin where so many other headsets gather. If you have longer hair, this may be a problem, but I see it as a good thing.
The foam inside the fabric seems just too soft at times. I worry that it will loose shape and cushioning effect in time. As it stands, however, it is the most comfortable insulator I've worn short of the liquid-filled Koss Pros one of my college roommates had.
I give these five stars – excellent, comfortable headphones, at a perfectly reasonably price.
Product Information
Price:
$39.99
Manufacturer:
iFrogz
Pros:

Comfortable
Great sound
Nice long cable that stays out of your way

Cons:

Sealed in "plastic tomb of death" packaging