This looks like a distorted tape measure, but the Yoke allows you to carry even more crap when shopping, traveling, picking up bags of leaves… It will free your hands for more important tasks like tweeting about the dream you had last night about your dog driving your car.  Ahem.  Never mind.
Although my immediate thought turns to shopping bags, this really could be used to help heft any type of object with a handle.  Except, maybe, a curling stone.  Approx. $15
[Via SlipperyBrick]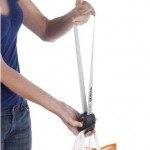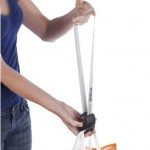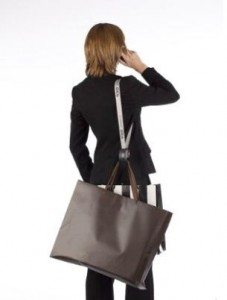 Some of our links in posts like this one are affiliate links, which means that we may receive a small commission on purchases at no cost to you.