We use affiliate links. If you buy something through the links on this page, we may earn a commission at no cost to you. Learn more.

Taking pictures of products for our reviews is a big part of what we do here on The Gadgeteer. I'm pretty picky when it comes to my review images and am always looking for tips, tricks and of course gadgets, to make my job easier. The LightRight Professional Reflector System is a handy kit that makes tabletop product photography a heck of a lot easier. Let me show you.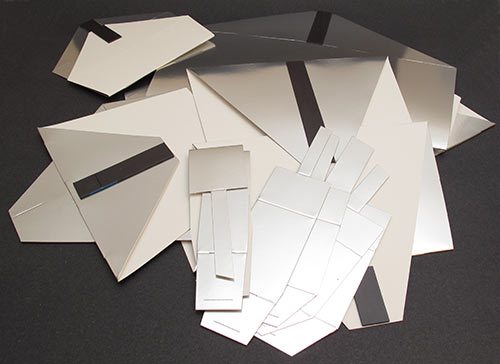 Package Contents
5 Magnetically adjustable reflectors in various sizes with 20 reflecting panels total
6 Non-magnetic trimable reflectors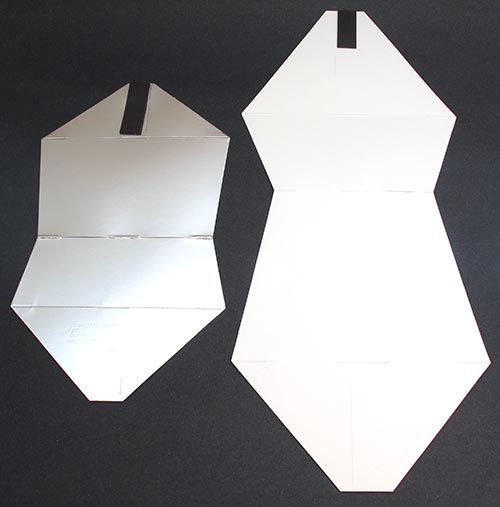 The reflectors come in various sizes and are made of lightweight cardstock and are reversible. One side has a shiny silver surface and the opposite side is matte white. Magnetic strips allow you to adjust the angle of the reflection. A smaller set of reflectors are included in the kit that use a tab and slot method instead of magnets.
By sliding the magnets up and down, you can make the reflector taller or shorter.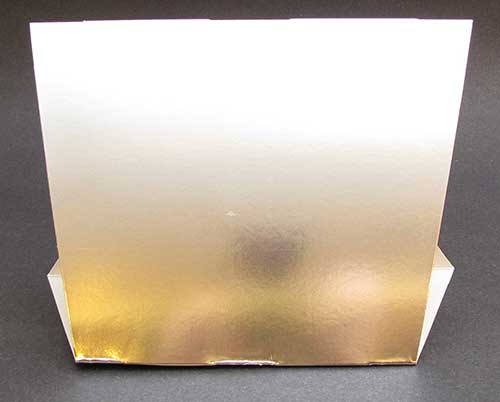 The keystone shape of each reflector make it easy to arrange them around your subject so that you won't accidentally get a corner of the reflector in your picture.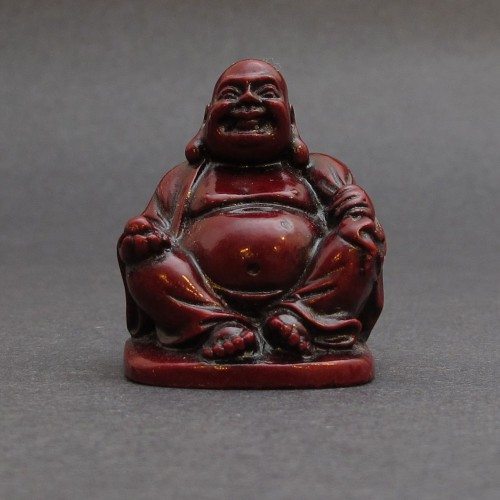 The image above was taken without any reflectors. I used a Canon G11 and a 430EX II speedlight bounced off the ceiling. You can click the image to see a larger view.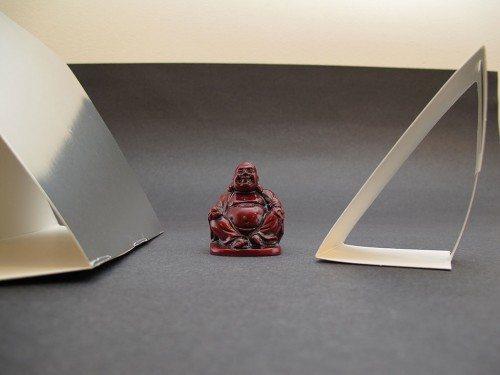 For the next shot, I set two of the LightRight reflectors on either side of the subject and took another shot.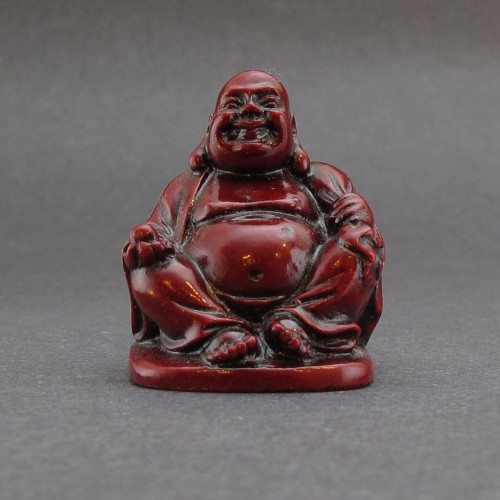 As you will notice, the LightRight reflectors bring out a lot more detail in the figurine around the face and neck area. Taking images with the LightRight reflectors is quick and hassle free. I have found that they also save me time because I don't have to edit the images to brighten up certain areas of the photos.
The only downside that I can find with this kit is the price. $70 seems quite steep for a collection of card stock and magnets. I guess you could make a set for yourself – if you could find some shiny silver card stock.
What I like most about the LightRight Reflector System is that it's so easy to setup and store when not in use. I can fold the items flat and put them in a drawer.  They are more convenient than using a softbox. I think product reviewers like myself, eBay sellers and photography buffs will all find this system useful.
Product Information
Price:
$69.95
Manufacturer:
LightRight
Pros:

Easy to use
Shape
Easy to store

Cons: