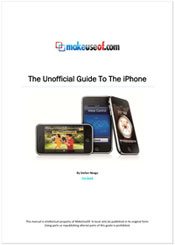 Here's a Friday Freebie for you:
The Underground Guide To The iPhone is a guide from the folks at MakeUseOf.com. It offers some tips and tricks for one of the most popular smart phones of our time – the Apple iPhone.
The Gadgeteer may receive a commission on purchases made from affiliate links on our posts.