We use affiliate links. If you buy something through the links on this page, we may earn a commission at no cost to you. Learn more.

To be honest, I have not used a mouse pad in years at either home or work. I walked through my floor at work and found that about one out of 20 were using a mouse pad. With the advent of the laser mouse and the roller ball a thing of the past, mouse pad use is definitely on the decline. I know a few people who still use them to express themselves, but that is about it. Saddleback Leather Company is bucking that trend and is offering up an extremely well made leather mouse pad that is equal in quality to their other high-end leather products.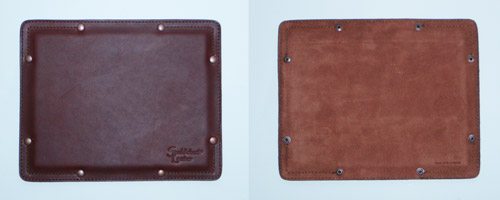 Saddleback Leather's mouse pad measures 11 ¼" x 9″ which I find nicely sized, giving you a good amount of real estate to move your mouse around on.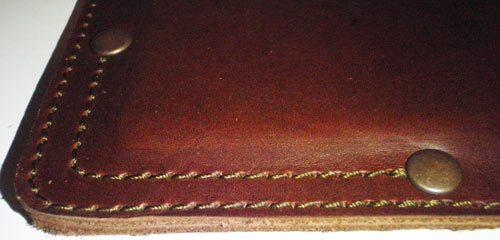 The top is a full grain leather, expertly stitched and riveted. Both of which add nice accenting to the color of the leather. The leather feels great as you slide the mouse on it. The interior of the mouse pad has a high density neoprene inner padding.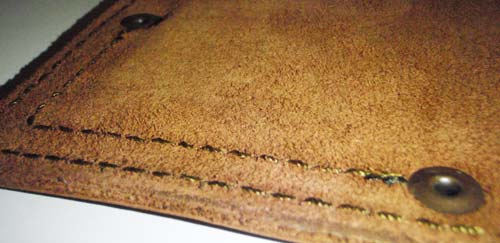 The bottom is suede that does not slide or slip around your desk. The rivets on the bottom are slightly recessed to not scratch your desk or whatever surface the mouse pad is on.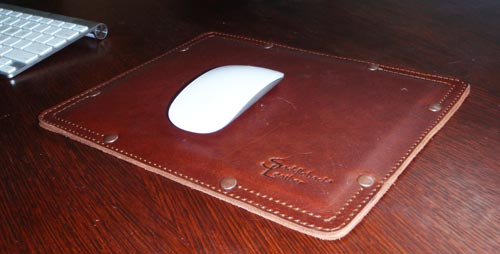 As you can see, the mouse pad has lots of surface area to move your mouse around on. The aluminum base of my Magic Mouse could potentially be scratched by the rivets along the edge of the mouse pad….I know, a minor issue.

The Saddleback leather mouse pad is available in Carbon Black, Dark Coffee Brown, Chestnut, and Dark Tobacco.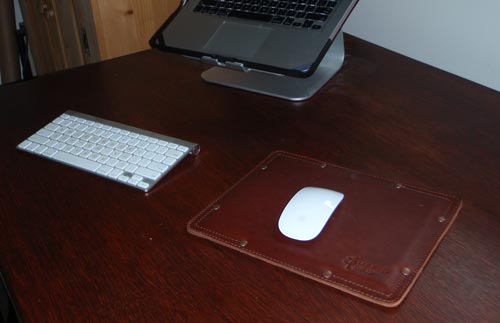 The chestnut colored Saddleback mouse pad looks great on my antique oak desk. It would be nice if you could choose nickel rivets to match the aluminum of my Mac-stuff, but that is really not a big deal. This mouse pad will stay on my desk and be used daily. For this incredibly well crafted, great feeling piece of leather, $32 does not seem unreasonable at all.
Note: The links to Saddleback Leather Company on this page are affiliate links. If you use one of these links to make a purchase, we will earn a small percentage of the sale, so we appreciate it if you click through.