We use affiliate links. If you buy something through the links on this page, we may earn a commission at no cost to you. Learn more.

When my wife drags me to the mall, I take the opportunity to visit our Apple Store. While the Gadgeteer Kid 'tests' the floor iMacs, I look around for review-worthy technology to potentially play with. During these times, I have fondled the Bang & Olufsen A8 Headphones (package) countless times…. Their unique high-tech look, quality metal construction and active design are really the draw for me. I have finally gotten my hands on a pair of the A8's, I just hope they sound as good as they look ;).
The B&O A8's have been on the market for a couple of years now. They are engineered to provide great sound for active users. I typically use my junkie old iPod earbuds to listen to music while running. The iPod earbuds sound fine enough for pounding pavement because I do not want to muck-up any of my high-end headphones with sweat or ickiness.  However, after using these B&O A8's for a few weeks, I believe without a doubt I will use these as my main running headphones from now on.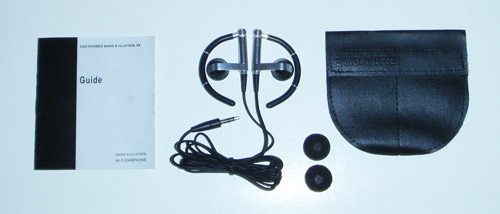 Package Contents
Bang & Olufsen A8 headphones
Foam earphone covers
User guide
Specifications
| | |
| --- | --- |
| DESIGNER | Anders Hermansen |
| DIMENSIONS | 1.4″ x 2.3″ x 0.5″ |
| WEIGHT | 0.8 oz |
| FINISH | Aluminum with black, white, green, orange, yellow |
| CORD | 4 ft |
| PRINCIPLE | Electro-dynamic speaker In-ear type |
| FREQ RANGE | 50-20,000Hz |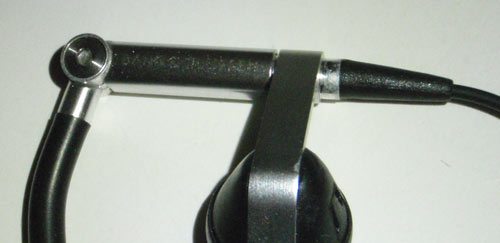 The A8's are constructed of aluminum and rubber/plastic and are very well made. Definitely better construction than the average plastic earbuds that come with all the mp3 players today. At round $160, the A8's fall into the high end of the mid-range earphones.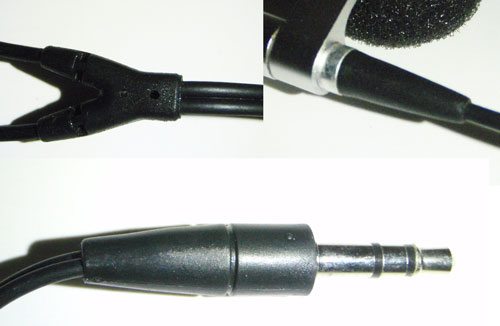 The A8's cabling is slightly thicker (and less tangle prone) than most of the other earbuds I have tested. All of its connection points are nicely done as well.

The A8's are available in black, white, green, orange, and yellow. The aluminum parts are identical, B&O just switched out the rubber and plastic.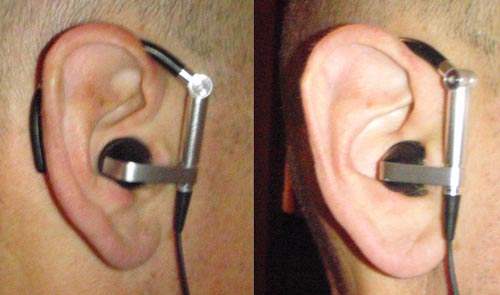 Due to the A8's hook over the ear design and three way adjust-ability,  they are extremely comfortable and stay where you put them. It is quick and easy to adjust them to fit your ears perfectly.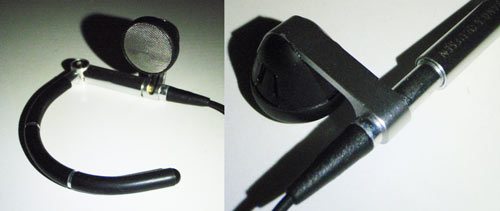 There are three points of adjustment; the hook over the ear, the earbuds arm that slides down lengthening the distance of the bud from the hook, and the earbud arm that swings in and out from the plain of the hook and main shaft.
As you would expect from a $160 set of headphones, the B&O A8's sound quality is excellent; a quantum level better than my usual running earbuds. They reproduce the sound spectrum very well, a great listening experience. A definite positive for me is that they are not too heavy handed in the bass department, reproducing music beautifully.
I really like the A8's from Bang & Olufsen and as I said, I will continue to use them when I run and workout. They are a nicely made, great sounding, well engineered basic set of headphones without microphone or remote (although B&O has created, the EarSet 3, an equivalent with microphone) designed for the active user.
Update 3/28/10: Thanks to Vernon (see comments below) I have discovered I purchased a fake pair of earbuds. While I am a bit embarrassed, I still like them & they provide me rock solid use. I continue to exercise with them many times a week and they remain my main running earbuds.
Product Information
Price:
$159
Manufacturer:
Bang & Olufsen
Pros:

Very well made
Excellent build materials
Engineered for the active user
Three way adjust-ability
Great sounding/well balanced listening experience

Cons: