We use affiliate links. If you buy something through the links on this page, we may earn a commission at no cost to you. Learn more.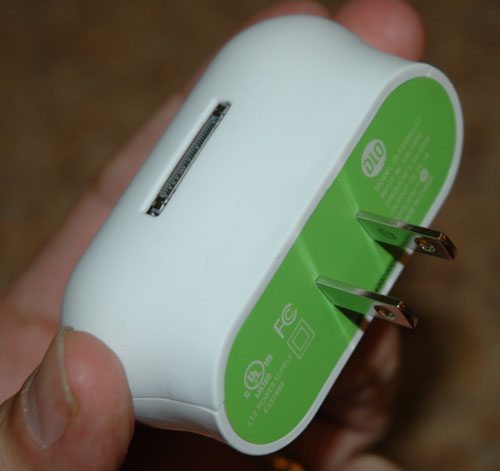 The DLO WallDock iPod Charger is a simple and effective gadget for anyone with one or more iPods/iPhones. This is a brain dead simple device weighing not much more than an iPod cable. No manual, no setup, nothing to configure – plug it into a wall socket and you're ready to go.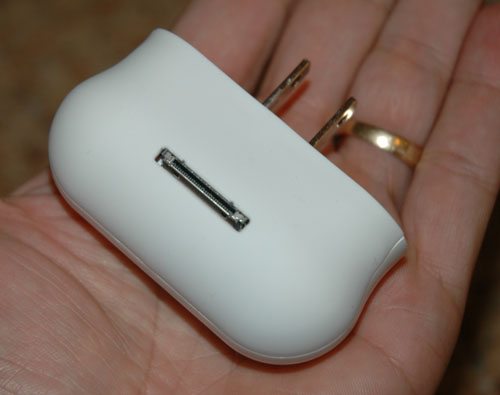 The unit is a little wider than the widest iPod/iPhone, and is the requisite "Apple White" color. Unlike other docks, the rubbery top of this one is made so that when not in use it expands to be even with the dock connector. You can safely toss it into a bag and it will ride along fairly safely. When its time to plug in a device that same material will compress down and help keep the iPod in place, so you won't need to talk along (or find) the appropriate dock adapters for all the devices you carry.
Operation
I feel a little silly telling you how to operate it, but here it is in a nutshell. Plug it into a wall socket.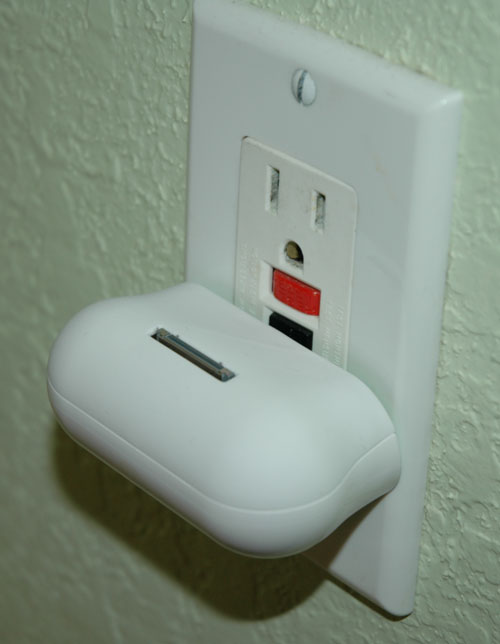 It's now ready to use. Obviously you want a socket that's oriented the right way and has enough clearance that you can get an iPod in. You want a wall socket, because the wall is actually part of the dock for the larger iPods/iPhones.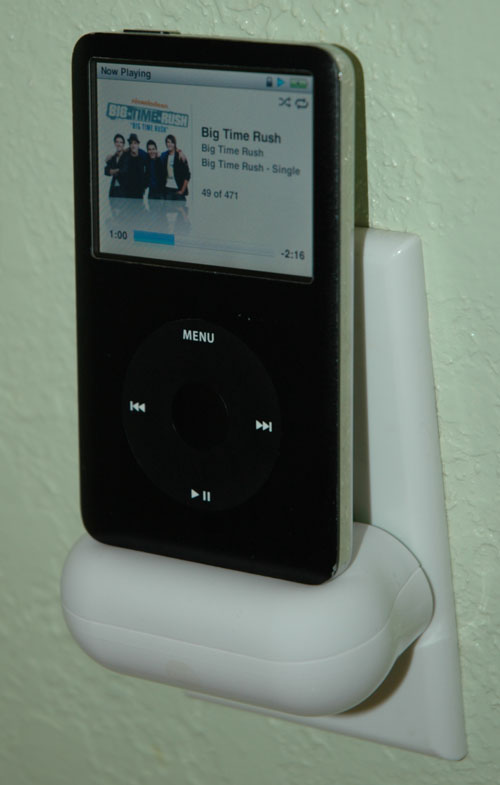 Slide whatever iPod you grab first onto the dock, and it starts charging. Simple!
This is a "high power" charging system, so it will charge as fast or faster than when plugged into a USB port.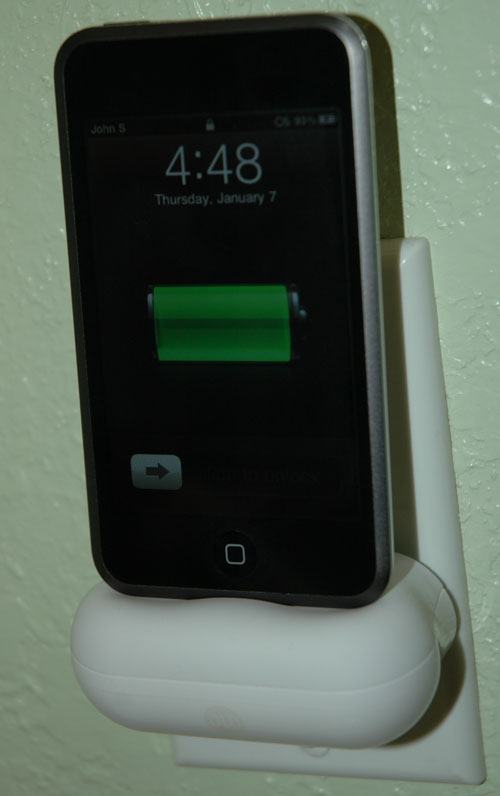 You can see from the photo above how the iPod leans back towards the wall while in the dock. The connector pivots a bit, so you can lean the docked device back until it touches the wall if you'd like. This will keep it steady (and it's the reason you want a wall socket!).  It seems as stable as any other docking system, and it charged everything I threw at it including 1st and 2rd generation iPod Touches, an iPod nano, and an iPod classic.
Final Thoughts
What can you say about a wall plug charging dock? It's really handy, it weighs just a few ounces, and it works well. It seems to be durably made – it survived a family trip, and was in near daily use with 4 devices for a week. It would look to be ideal for the traveler, but I have yet to determine if it can work with non-US voltages, so that could be an issue.
Product Information
| | |
| --- | --- |
| Price: | $24.99 |
| Manufacturer: | DLO |
| Requirements: | iPod/iPhone w/dock connector, AC plug. |
| Pros: | Small, light, self-contained, simple |
| Cons: | |