We use affiliate links. If you buy something through the links on this page, we may earn a commission at no cost to you. Learn more.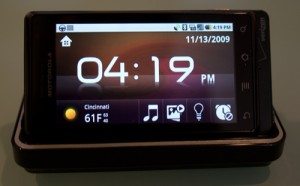 First off, Multimedia Station seems a bit off for this device. This is a dock for your Droid phone. It has some nice adds, but does not include any speakers, or even audio out, it is a dock.
What's in the Box:
Manual
AC Adaptor
USB Cable
Cradle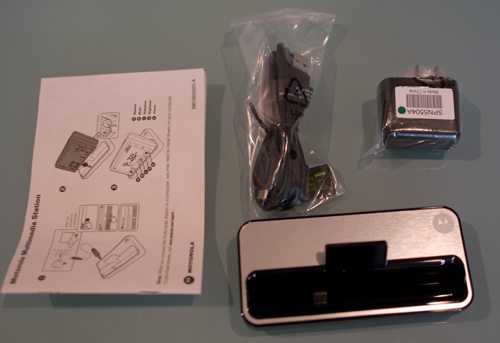 The dock is very attractive, and since it comes with an additional charger, is a very good value. The phone slides into the dock and connects via the micro-USB port. I found that it slide in very smoothly.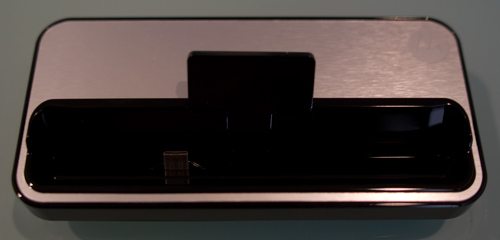 When inserted in the dock, the Droid recognizes that it is attached to the doc and launches the dock application: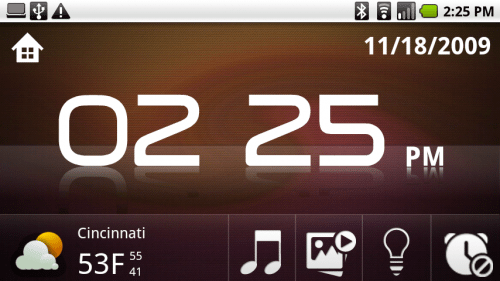 This application displays the current time and date, your location and weather and also provides quick access to your music, photos, alarms and a dimming feature.
The Music and Photo buttons take you to the music and photo applications of the Droid.
If you tap the lightbulb to dim the display you get this: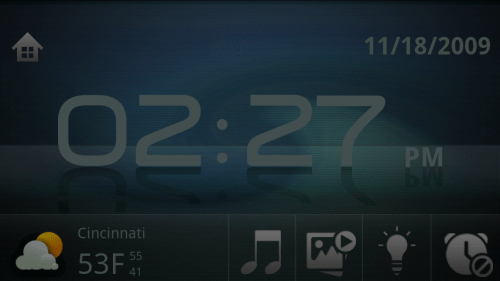 You can tap on the weather icon to get a nice forecast: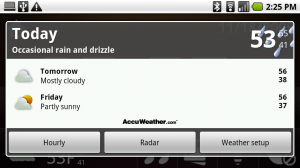 If you tap on the Alarm icon you can set up to three different alarms: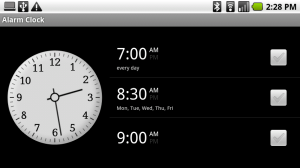 I like the dock application. You cannot launch it from a stock Droid without the dock. Of course the beauty of the Android market means a work around is only a matter of time, and it has already been worked around. There is an application called DockRunner you can use on a Droid to launch the Dock application. This works only on the Droid, since it is the phone with that application.
I still think the dock is worth the $30. If nothing else, it is an easy place to drop your android for charging when you get home. Also, it comes with an additional charger, which I always need.
Product Information
Price:
$29.99
Manufacturer:
Motorola
Pros:

Droid Auto-Senses Dock
Launches Dock Application
Includes additional charger

Cons: