We use affiliate links. If you buy something through the links on this page, we may earn a commission at no cost to you. Learn more.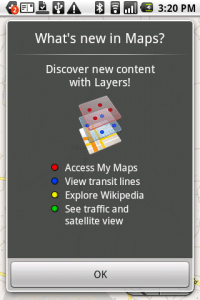 Good news for early adopters, Google announced today that they are releasing the beta of Google Maps Navigation for Android 1.6 users. That means if you have a G1, MyTouch or other Android phone running 1.6 you will be able to get most of the navigation features in the newly released Droid. This release does not support the voice commands available in the Droid version, nor does it include the Auto Home application that comes with the Motorola Droid.
You can install the application from the Android Market. The first time you try to navigate, it will prompt you to download voice guidance support from the Android Market, the application prompts for it, and provides a link to the program.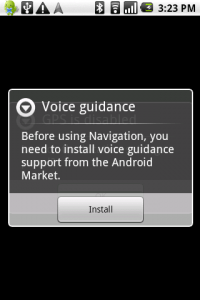 This was an unexpected treat for Thanksgiving. Keep in mind, it does require 1.6, so folks with the Droid Eris or the Hero still need to wait for an OS upgrade when HTC finalizes it for their Sense UI.