We use affiliate links. If you buy something through the links on this page, we may earn a commission at no cost to you. Learn more.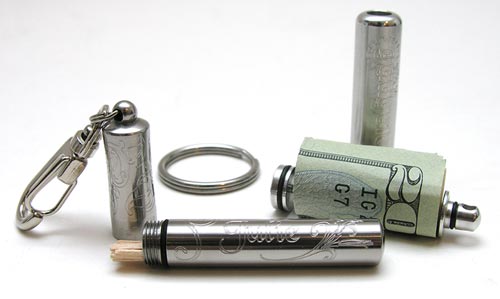 Are you an EDC (Everyday Carry) junkie who is always on the lookout for cool new keychain tools, flashlights, pocket knives and storage gadgets? I am 🙂 That's why I jumped at the opportunity to take a look at the Mini Cash-Can and Toothpick Case from Sunshine Products USA. Go ahead and get out your credit card now, you'll be needing it in a few minutes.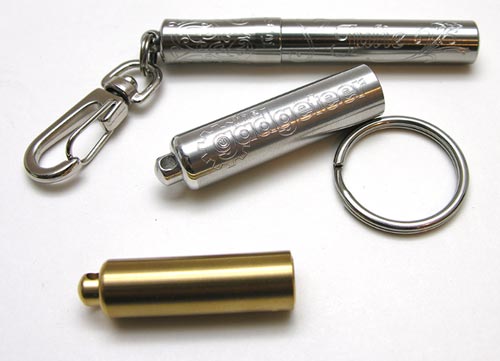 I was sent three different products, the Mini Cash-Can, Mini Cash-Can II and a Toothpick Case. Let's first take a look at the Mini Cash-Can.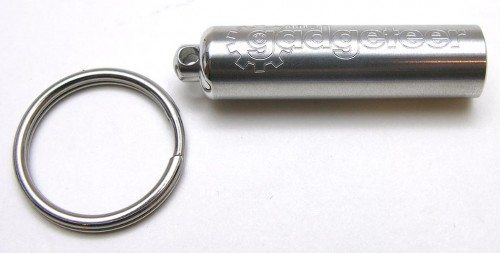 The only difference between the Mini Cash-Can and Cash-Can II is size. The Cash-Can is 1 1/2″ inches long and can hold one bill. The Cash-Can II is 2 inches long and can hold two bills. Both are available in your choice of Brass, Copper or Aluminum.
You can see the Aluminum Mini Cash-Can II in the image above (click it to see a larger view). You'll notice the wonderful engraving of The Gadgeteer logo, which I just love. You can opt for your own engraving for an additional charge ($15-$20).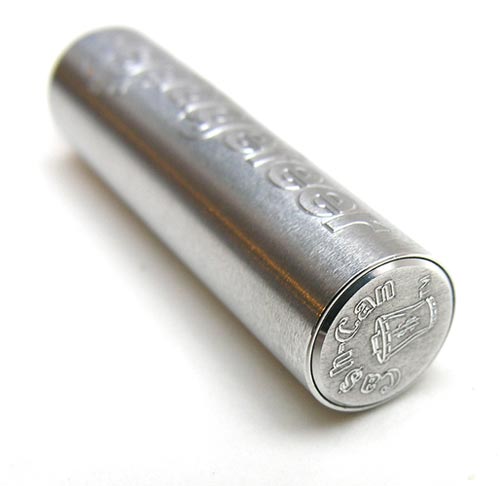 The Cash-Can is comprised of two parts. The outside housing and an interior spindle. The parts are machined from a single bar of material. In the image above, you can see the seam at the bottom…
Never miss one of our posts again. Sent MON, WED, and FRI with the latest gadget reviews and news!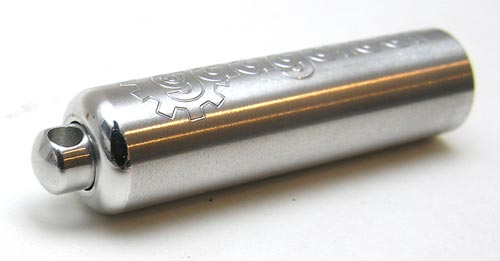 …and around the keychain eyelet.
When I first tried to open the Cash-Can, I stumped for a few seconds, till I figured out that you have to pop out the spindle.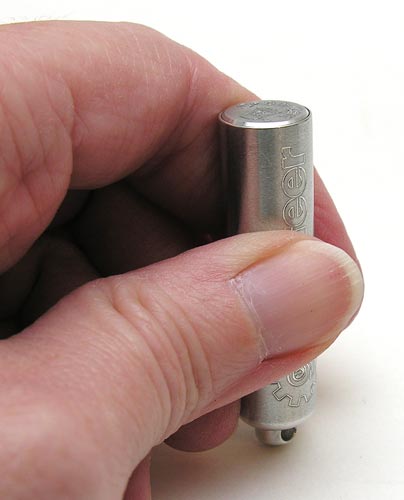 This is done by removing the keychain split ring and pressing the spindle top on a hard surface.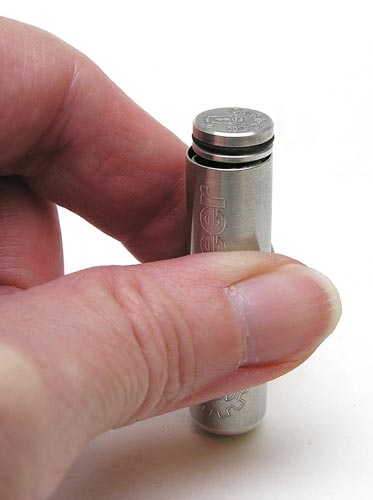 With some pressure, the spindle pops out of the bottom of the Cash-Can.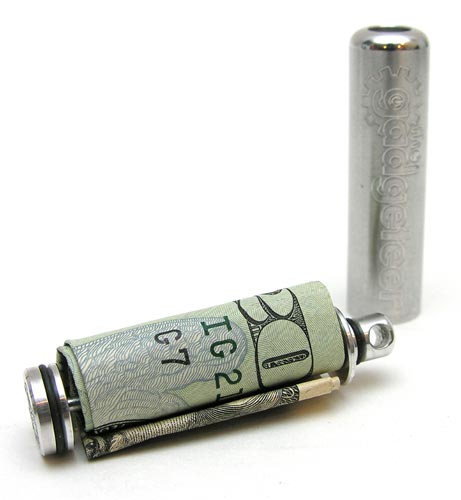 Bills can be folded and wrapped around the spindle.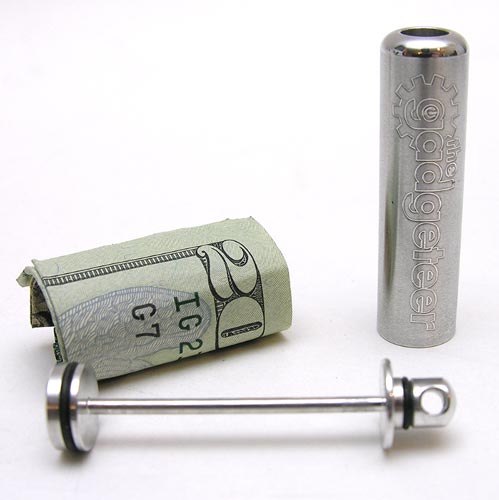 The top and bottom of the spindle have a rubber O ring, that will make the interior of the Cash-Can waterproof. There's also no worry that the Cash-Can will open accidentally, as long as you keep it on a keyring.
Mini Cash-Cans are a handy way to carry some extra money with you on your keychain. Always have an extra $20 with you at all times.
Mini Cash-Can – $25.00
Mini Cash-Can II – $35.00

The Toothpick case holds… toothpicks 🙂 It can also hold cash, small pills etc. It's significantly larger than the Cash-Cans, at 2 7/8 inches long.

I was sent the Stainless Steel version, but it is also available in a two-tone Copper and Brass version. Look at that lovely engraving (click the image to see a larger version). This case is available with a keychain cap or a plain cap.

Both are threaded caps. An O ring on the case keeps the contents dry.
Toothpick Case – $47.00
I love all these little cases because they are unique and useful. Any of them would make a great gift for your favorite gear head.
Product Information
Price:
$25.00 - $47.00 (engraving extra)
Manufacturer:
Sunshine Products USA
Pros:

Unique
Waterproof
Handy
Nice gift idea

Cons: