We use affiliate links. If you buy something through the links on this page, we may earn a commission at no cost to you. Learn more.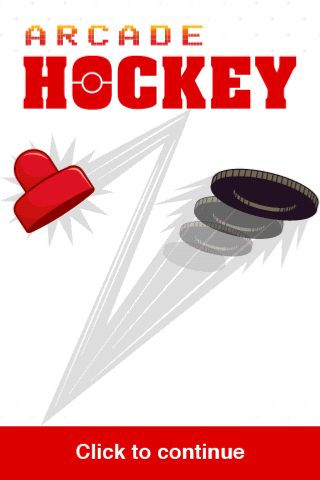 Up for a friendly Air Hockey match anyone? I thought so! It's a good thing then that iPhone & iPod Touch App newcomer, Brainjuice, has just released their simple, user-friendly and addicting version of arcade hockey!
Just plant your finger on your iPhone or iPod touch, move it around, hit the puck, score, get scored – it's just that easy. I'm not exactly the best at hitting the puck at my expert computer opponent, and I did lose just about every time I played, but it's a fun way to shoot the breeze after a frustrating round of Flight Control.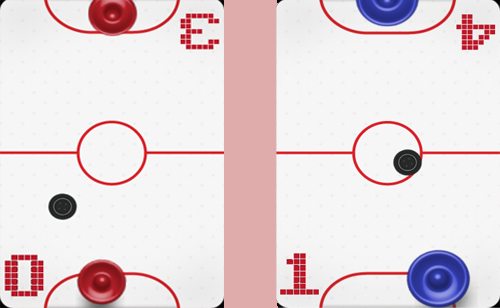 Nice thing is that I can listen to my iTunes music while I attempt to slam my puck at the goal, and if I want to go head-to-head with someone, they can just hop on the other side of my iPhone and start beating me. Apparently, you can also challenge your opponent over WiFi, assuming that you both have the application and are under the same wireless network.
The application is a tad pricey ($2.99) for the limited playtime it supplies, and there isn't an opportunity to save high scores or tally up your total wins. If you do a half hour or even fifteen minutes to kill a best of 15 round is the highest you can go, and that sure isn't going to last more than 3 to 5 minutes at most.
There are a few customizing options. Choose between a big or small puck, blue or red puck hitter, and easy, intermediate or difficult game play. If you were planning on that shiny marble air table, with zebra stripped puck hitters, well better luck next time.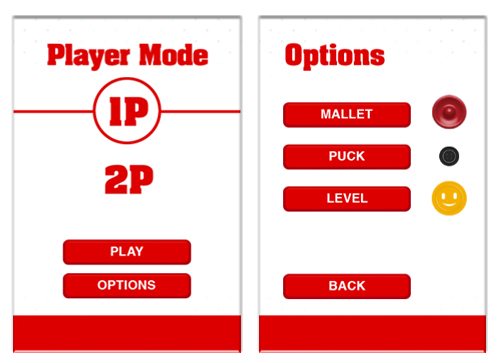 One lingering, irking component to the game is that when you use your finger to move around the puck, it tends to get in the way and you can't always see what you're doing. Maybe in future releases a virtual game-pad might improve the physics and mechanics of the potential puck hitting experience.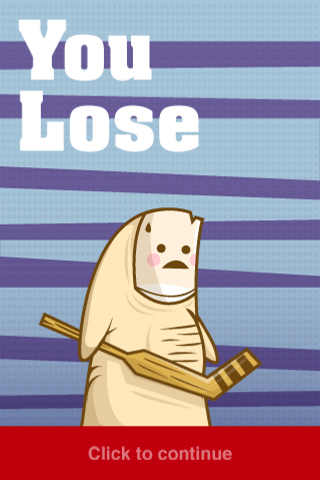 Arcade Hockey has its highs and lows, but is this game worth $2.99? Probably not.
Although, If you happen to be experiencing an air hockey kick, and you just can't seem to find one in the physical world, then hop on this train because it's unlimited puck shooting for only $2.99.
The app is available for limited time for $0.99.
Product Information
Price:
$2.99
Manufacturer:
Brainjuice
Pros:

Easy to use
Can play iTunes music during match
Able to go up against a friend using WiFi

Cons:

Hard to maneuver puck
Not a lot of customization
Short game play