We use affiliate links. If you buy something through the links on this page, we may earn a commission at no cost to you. Learn more.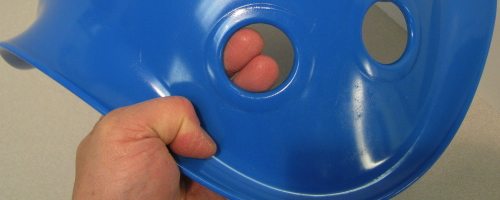 Recently I had a chance to play with- er, I mean, let my preschool-aged son play- with this odd blue thing called the Bilibo Imagination Toy from ThinkGeek.
ThinkGeek's site had a line that got my attention, which read, "the parents were like 'What? It's just a plastic bowl with holes in it. It doesn't even use batteries!' Kids just grok it."  The funny thing is, I saw the Bilibo Imagination Toy and I could instantly relate.  My imagination was already running wild!  This thing looked seriously cool.
For ages 2 years – 7 years
Winner of the Dr. Toy 10 Best Active Products Award and 100 Best Children's Products Award and many others.
Dimensions: 39x39x22cm
Weight: 800g
Material is a high density polyethylene that is resistant to shock at low temperatures and is non-toxic
Unpacked, this thing resembled an otherworldly chips and dip bowl… with "eyes".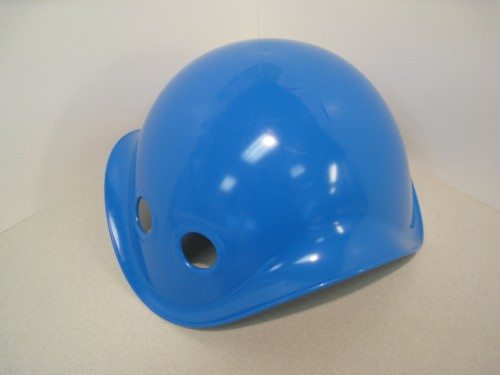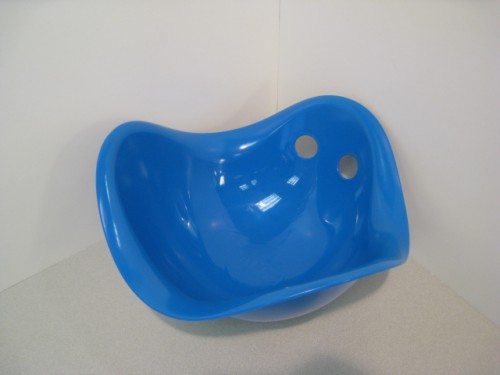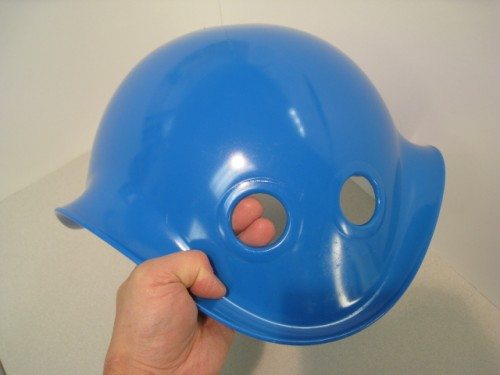 I was confident that I would be able to get lots of great action shots of my son playing with the Bilibo Imagination Toy.  Turns out he could care less!  This was the ONLY photo I could get of him near the thing, and it was 0.001 seconds after I placed it on his head in an effort to get a "helmet" shot.  This was like, take 12.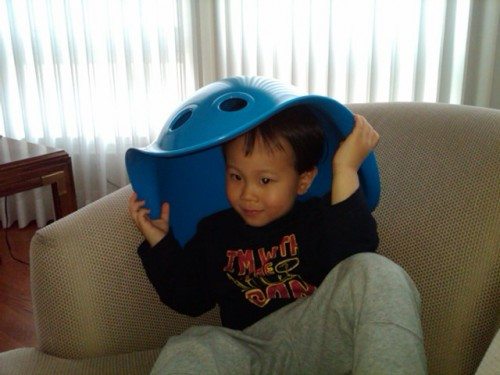 Sadly, the Bilibo Imagination Toy was a "miss" for my son.  But I like it!  Except I don't have a use for it as an adult.  Chips and salsa anyone?
Product Information
| | |
| --- | --- |
| Price: | $29.99 from ThinkGeek |
| Manufacturer: | Activepeople Toys |
| Pros: | Nearly indestructible. I could stand on it and nothing would happen. No batteries required! |
| Cons: | Clearly not for everyone, like my son! But if you have gobs of imagination, who knows? |