We use affiliate links. If you buy something through the links on this page, we may earn a commission at no cost to you. Learn more.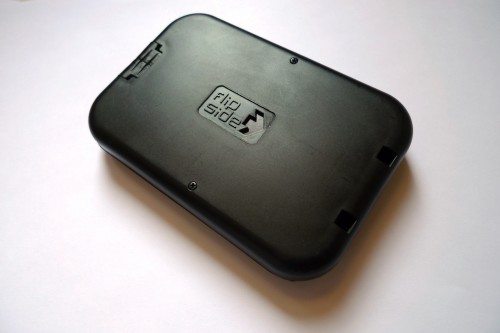 I'm a wallet guy. I know that some people just abhor them, but I've always been a wallet guy. People used to make fun of me that I carried "George Costanza's wallet. You've seen it. A leather wallet bursting at the seams, bits of paper, currency, and documents, struggling to break free. I wasn't completely sure that it didn't cause back problems from making me uneven when I sat on it.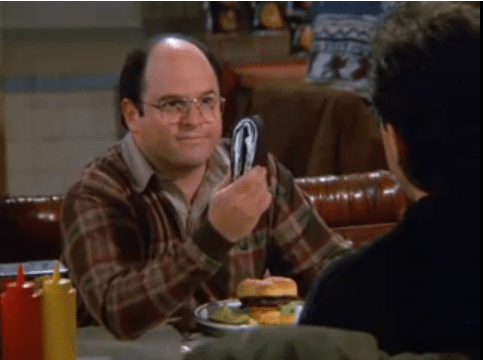 About 5 years ago, I discovered the Jimi Wallet. Not only did it have a "wow, that's a cool wallet" factor, but it kept my life organized and simple. More importantly, it cured me of GCWS (George Costanza Wallet Syndrome). It carried 6 cards (comfortably) but had room for only a few extra receipts or bills. Bills were a struggle with the Jimi wallet and I was always thinking it was just a shade too small in both the width and thickness. It's not your conventional wallet, and like most in this category more like a durable case.
I was really happy with it until I purchased a FlipSide wallet. This takes the concept of the "hard side" wallet to the next level. Think of the FlipSide as a Pelican case for your ID, Credit Cards, and cash. If that weren't enough, the FlipSide also shields your credit cards and ID from "RFID theft" and card demagnetization.
First I'll show you a comparison picture of the Jimi Wallet and the FlipSide.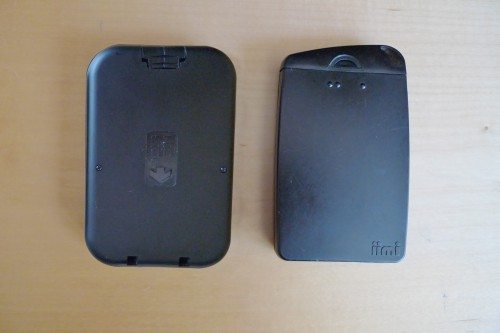 Never miss one of our posts again. Sent MON, WED, and FRI with the latest gadget reviews and news!

As you can see, they're almost the same size both in the width and height as well as the thickness. Having carried the Jimi for a long time, there is really no noticeable difference in the "carry feel".
The Flipside is easy to use and has a locking mechanism at the top as well as a spring loaded hinge which causes the wallet to flip open automatically when you disengage the locking mechanism. There's a definite way to hold the wallet when you're opening it so your documents aren't upside down. It took me two or three tries of flipping my cards around until I figured that out. Like most males, I don't read instructions. And that was one of the first things in the instruction page.
The place where this wallet really shines is in the design. Unlike the Jimi which is made from one piece of molded plastic with two inserts inside, the FlipSide is made from multiple parts and is put together with tiny phillips head screws. If I were a betting man, I'd say someone slaved long and hard over a CAD program designing this gem.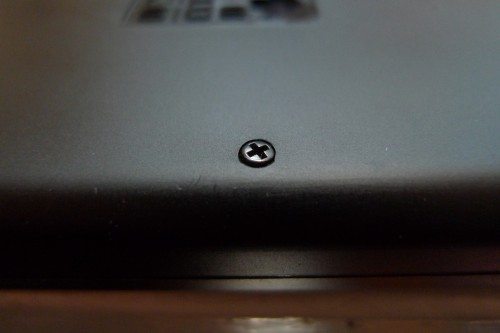 I mentioned a Pelican case in the beginning of the review and it reminds me of a Pelican case in the construction. The latch and hinges look like they're very heavy duty and well thought out.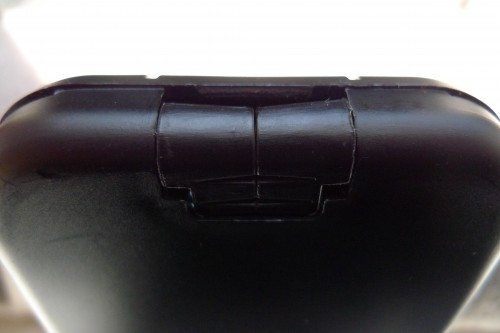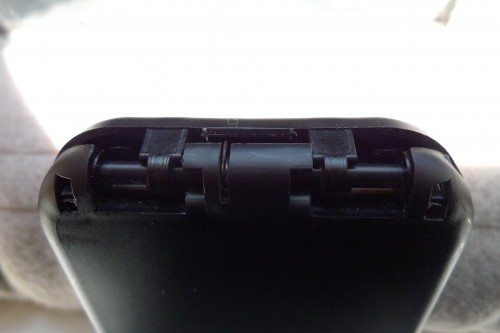 The interior of the wallet has four areas for storage. There is a hinged divider that, along with the sides of the wallet, defines each of the storage areas.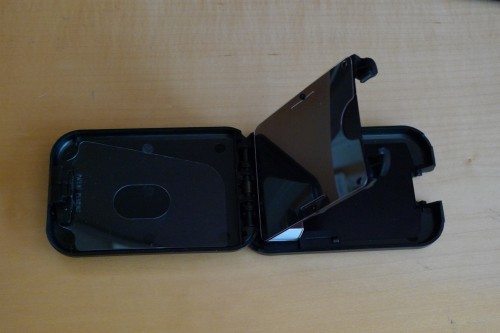 Two of the four areas are specifically designated for cards – or more specifically documents that have the size and thickness of credit cards. The two compartments fit six credit cards – 3 each side – comfortably. I tried fitting four cards in, and while possible, I wouldn't suggest it. It's really only designed for 3 cards in each of the card areas. In my wallet, I have two credit cards and a medical card on one side and two credit cards and a Starbucks card on the other side.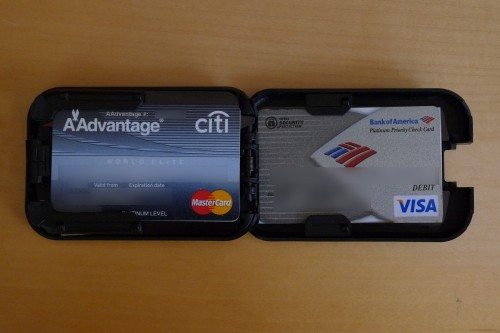 On the other side of the divider you have two more areas.One has a transparent cover that you would slide a document that you would have to show often like your driver's license. Like I said, this wallet is put together really well. You can see that the driver's license holder is even secured with those tiny phillips head screws.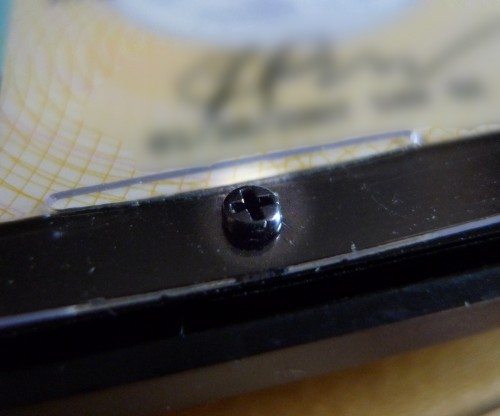 It really only holds one document, card, or picture but you could probably put another one behind it if you pushed it but it's not really designed to do that. I tried putting a "card stock" thickness business card behind it and while it fit, the plastic seemed to bulge out a bit.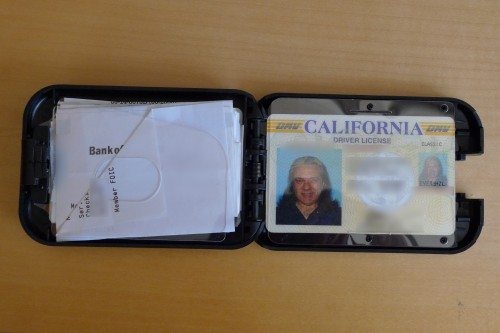 The other side is designed for bills. There is a transparent piece of plastic held down at one end. Unlike the card holder this piece of plastic can be pulled forward to slide bills under. I don't use it that way. I keep my atm receipts, business cards, and whatever other receipts I acquire in my travels. The manufacturer's specs say that the bill slot will hold 15 bills. I tried it, and it does. It's designed to slide one end of the bills under the plastic and fold the bills over the plastic.
I forgot to mention that the case interiors have black anodized aluminum. One of the other features of this particular wallet is that it will protect your cards from RFID theft as well as demagnetization of your cards from external sources like cell phones, speakers, and other electromagnetically charged objects. I wasn't able to test the RFID theft or the demagnetization protection, but according to the manufacturer's web site, this wallet will protect your cards from these hazards. The wallet has a 1 year warrantee for repair or replacement at the discretion of the manufacturer.
I can't tell you how much I love this wallet. It would be the first step in curing GCWS. If you want to simplify your life, this wallet will certainly be a good start.
Product Information
Price:
$39.95
Manufacturer:
Flipside Wallets, LLC
Pros:

Terrific Design
Holds everything the manufacturer says it will
Tough Construction
RFID and Demagnetization protection
1 Year Repair or Replacement Warrantee

Cons:

Price – $39.95 is a little steep but worth it.