We use affiliate links. If you buy something through the links on this page, we may earn a commission at no cost to you. Learn more.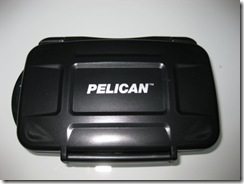 Flash memory cards has been around since 1990s starting with the PCMCIA format followed by smart media and compact flash formats.  Nowadays the common memory cards are compact flash, SD, memory stick, and xD.  The most popular one being SD (Secure Digital) which is widely used in digital camera, mobile phone, GPS, PDAs, media players, and even game consoles.  And I am sure many people have a whole bunch of SD cards lying around.  Since its size is as small as a postage stamp and even smaller in the miniSD/microSD format, many people tend to lose them or even damage the exposed contacts.  This is where the Pelican Memory Card Case comes in handy.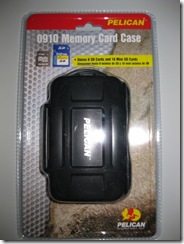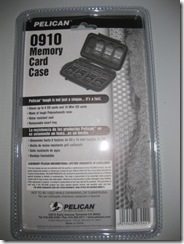 The Pelican Card Case comes in a blister pack which made me wish I had the Zibra Open It.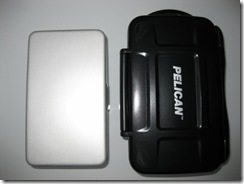 The Pelican Card Case can hold a total of 8 SD cards AND 16 miniSD cards.  It can also hold microSD cards if you put it in the miniSD card converter.  Personally I already had a 8 SD card case which was made with aluminum which I liked except the fact that when I drop it that the case flies open and all my SD cards starts sliding under the sofa.  The Pelican SD Case on the other hand has a secure latch on the side.  It's also made of tough polycarbonate casing which will prevent dents when it falls.  It also has a lanyard loop on the top if you want to string it up.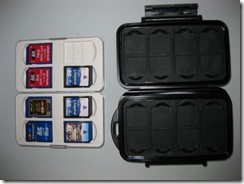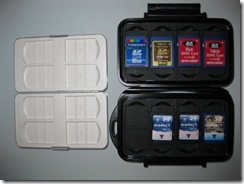 Making the switch was simple enough.  The left is my old aluminum case and the Pelican on the right.  Personally I don't use the miniSD format and all of my microSD cards are being used.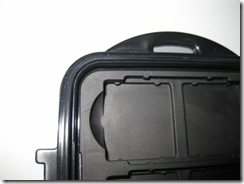 Pelican also states that it has a water resistant seal which you can see the plastic seal around the case.  I wanted to test their claim but wasn't ready to sacrifice my SD cards for a swim in the pool with the Pelican Case.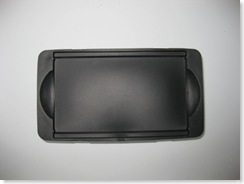 Pelican also included an extra insert if you wanted to replace one of the memory card side with one big plain slot.  It's a pretty good idea if you want to keep your credit cards or even a few compact flash cards safe and dry.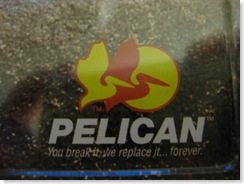 Like their slogan says . . . "You break it, we replace it. . . forever".  Now that's a brand I can trust!
Product Information
Price:
$15.84
Manufacturer:
Pelican
Pros:

Holds many SD card variants
Water resistant
Secure latch

Cons: