We use affiliate links. If you buy something through the links on this page, we may earn a commission at no cost to you. Learn more.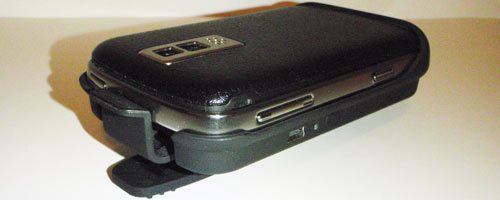 I take my Blackberry Bold with me everywhere I go (and yes many would say I am a Crackberry addict). I regularly drain the battery to near empty using it to check/answer my emails, make phone calls (using my bluetooth headset), text message, IM, surf the Net, tether my laptop to at&t's 3G network, play a few games, etc. To help alleviate this headache, case-mate has recently released an innovative product that will keep your Bold charged through even the most power hungry days.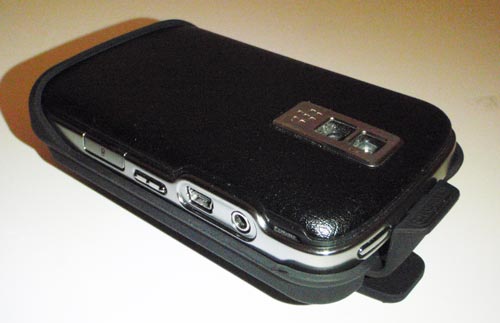 The BlackBerry Bold 9000 Fuel – Rechargeable Battery Pack combines a very well made holster clip and rechargeable battery. The Fuel contains a 2300mA rechargeable lithium ion polymer battery; 150% the capacity of the Bold's internal battery. Theoretically giving you 7 hours of additional talk time or 20 days of additional standby time.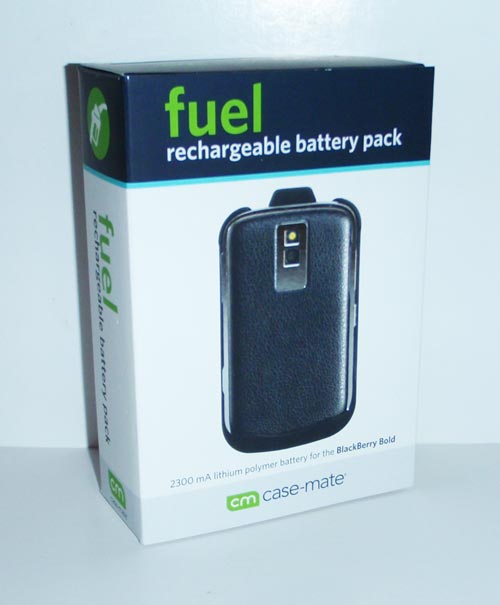 Hardware Specifications
| | |
| --- | --- |
| Talk time: | up to 7 additional hours |
| Stand by time: | up to 20 additional days |
| Battery capacity: | 2300mA |
| Battery charging current: | 450mA |
| Battery max discharging current: | 2A |
| Power consumption: | 5v/2.5w |
| Battery operational temperature range: | 5°F to 122°F or -15°C to 50°C |
| Warranty | One year |
Additional Features
* Power on/off button makes more efficient usage of the Fuel by only engaging when you choose to
* Fully ratcheting 180-degree belt clip
* Easy slide in/out access to your BlackBerry Bold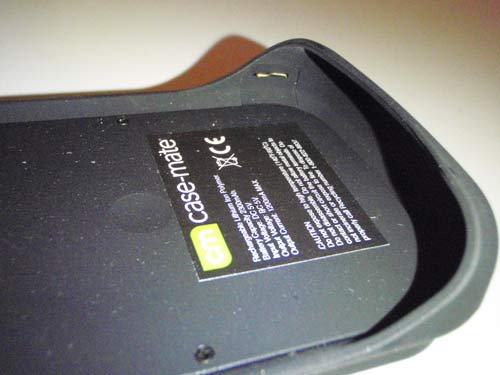 The Fuel is constructed of a rigid plastic covered in a soft rubber material. It has a nice feeling to the rubber and will not mar the Bold through constant insertion and removal of the device. The belt clip holster is perfectly fitted, designed to snugly and securely hold the Blackberry Bold in place. I have been using the Fuel for about three weeks now and my Bold has only popped out of holster once due to me bumping into a very solid object a little too hard…..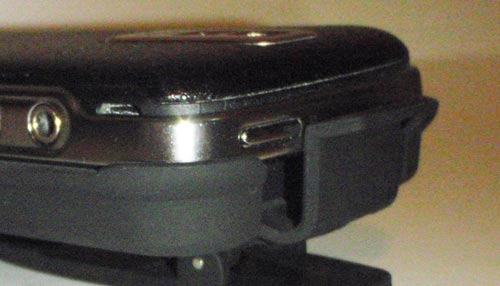 Other than that one time accident, the clip has held my Blackberry securely in place the entire time. And while the clip is secure enough to safely hold the device in place, it is not too stiff/rigid to easily remove the Bold when wanted.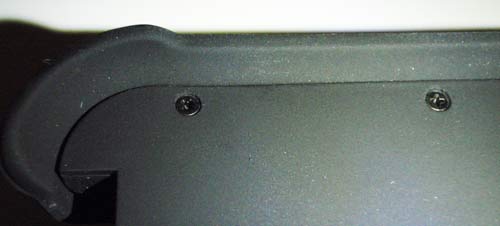 The Fuel's build quality is excellent. Considering this is case-mate's first attempt at such a device, they have done a very nice job.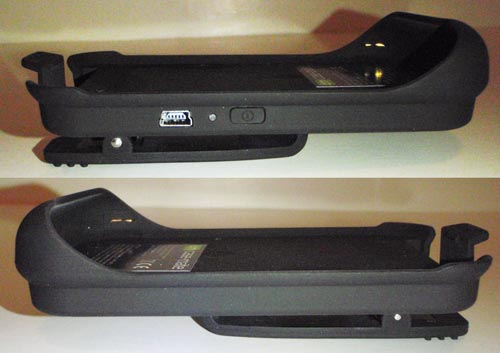 The only features of note on the sides and bottom are the usb charging port, power indicator, and power button located on the left hand side of the belt clip.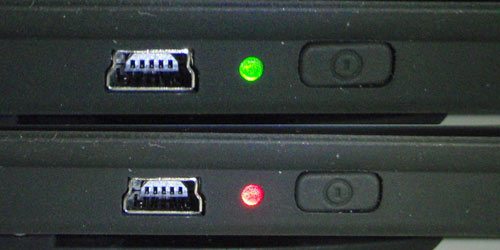 The Fuel can be used as an ordinary holster/belt clip when off or portable charging station that is constantly providing power to recharge your Bold. The power indicator lights green as you turn it on and red as you turn it off. And blinks green then amber then red as the battery is depleted.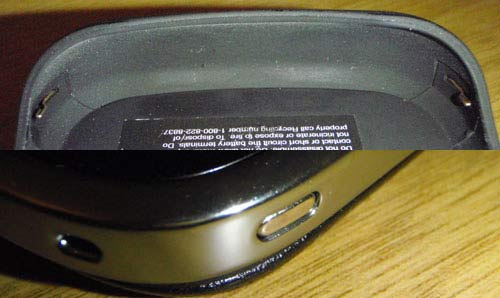 How the Fuel charges the Bold is the real innovation. The Bold has two power receiving ports located on the bottom portion of each side. The Fuel takes advantage of these ports by its two metal charging leads pressing against these ports. This engineering allows the Fuel's battery to recharge the Bold. According to the case-mate website the Fuel does not support the sleep/holstered (magnet) feature of turning off the screen and vibrating when an email/text/IM arrives; but my Bold does do both of these things while in the Fuel (so, take that for what it is worth).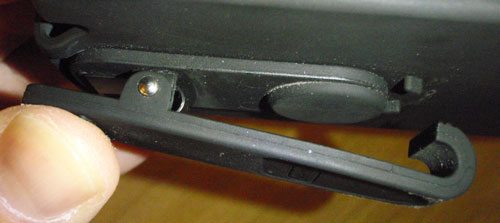 The clip holding the holster to your belt is as well made as the rest of the Fuel. The belt clip is strong and rigid enough stay attached to your waist. The belt clip is fully ratcheting 90 degrees in each direction.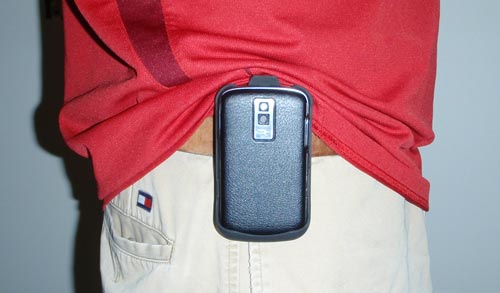 At first glance, the Fuel looks as inconspicuous as any other Blackberry belt clip holster but is many times better made and more useful (although on a recent trip, (unlike a typical plastic holster) I discovered the Fuel has to be put through airport screening. I am so use to my regular Blackberry holders, I forgot twice….). As I stated in my opening comments, the Fuel Rechargeable Battery Pack Belt Clip for the Bold is an ideal companion for my BlackBerry. Its ability to keep my Bold fully charged while at my side throughout all my phone calls, staying connected via tethering and killing time is a welcome addition to my tech-arsinal :).
Product Information
Price:
$79.99
Manufacturer:
case-mate
Pros:

Well made
Perfectly fitted for the Bold
Clips are strong and rigid
150% charging capacity for the Bold
Keeps your Bold fully charged throughout the day

Cons: