We use affiliate links. If you buy something through the links on this page, we may earn a commission at no cost to you. Learn more.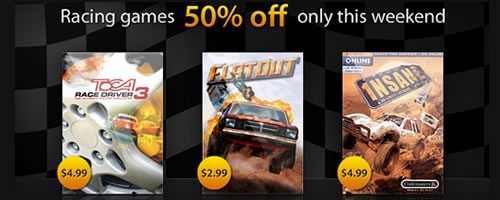 Recession got you down? Weather outlook not good for your locale? Can't upgrade that video card yet? Can't pump the Buick full of liquid gold and head to Wally World for the holiday weekend? Well fret not dear friends, Good Old Games has you covered! Round up the kids around that Packard Bell, break out that old Logitech racing wheel, save the environment, and burn up all the digital gas your thumbs can handle with your choice of three classic best selling racers!
As always, the classic PC games offered by GOG are good to go on XP and Vista, and mine have worked on the Win7 beta. Go re-live some arcade action in a time where the pixel ruled. Get all the deets here! Happy Racing!