We use affiliate links. If you buy something through the links on this page, we may earn a commission at no cost to you. Learn more.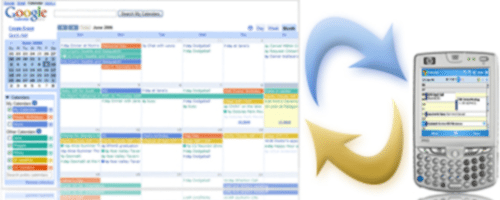 As Google absorbs more and more of my cyber-life (resistance IS futile!), I am wanting to coordinate between things like their calendar and my Palm Centro more and more. (Yes, I can look things up on-line on the Centro, but it is slow and awkward to work with.) GooSync is a free on-line tool that will do the job with little fuss.
GooSync offers this program in a free standard version (which is what I am using) and a Premium package that can sync multiple Google calendars, sync your contacts, etc.  One big difference between the two versions is that the free version only syncs the upcoming 30 days, while the premium does the upcoming year. Another is that the premium package offers an Autosync option. Personally, my social life is not so busy that either of these is a big need!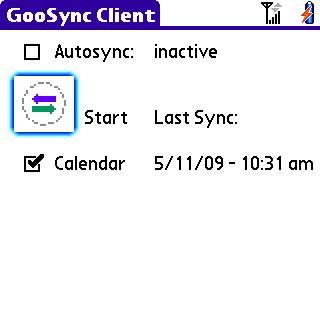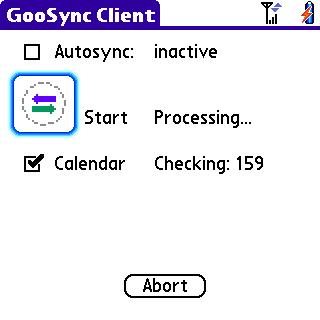 Installation was about the same as any other Palm program, and there was no difficulty getting it to work over WiFi or to access my Google account. The on-line documentation is OK, but I only tried it for one issue that it really did not help me with- setting up Autosync (it is supposed to be available only in the Premium Edition, but there is a screen for it in the Standard Edition.)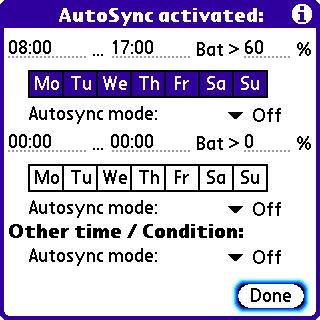 It does a good job putting things from the Google Calendar into the right places automatically, and so far has worked for me the way I want- set up the Google Calendar as I want, hit a button on the Centro, and Tah-Dahhhh! The job is done. The screen may not be exciting, but it tells me what I want to know- the Palm Zen spirit, if not the usual Palm Zen look.
The program only takes about 500kb of memory, and has caused no glitches or problems for my Centro at all.  This is not a big 'gee whiz!' kind of program, but rather one of those little unsung utilities that just plain works the way it should.
If you are like me and all of these computer options that are supposed to make our lives easier is confusing you just a little bit, then you'll appreciate how easy GooSync is and how convenient it is to carry a calendar that is stored, shared, and synced on-line.
Product Information
Price:
Free for standard edition, 20 Pounds British per year for Premium
Pros:

Easy to install and use
Works as described

Cons: