We use affiliate links. If you buy something through the links on this page, we may earn a commission at no cost to you. Learn more.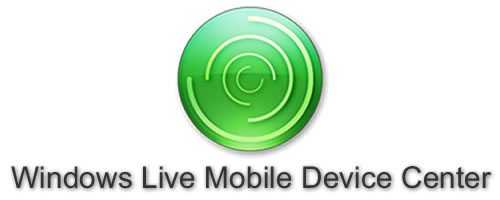 While all of us who are locked in to WinMo by our employers choose WinMo Devices over the next iPhone, the G2, or the upcoming Pre, wait for the messianic arrival of WinMo 6.5 while hanging out in limbo, news and new software can be a little slow coming. Here's something you may have missed.
If you're still using the Sync Center software that shipped with Vista or has been around forever previously as ActiveSync, and if you're running Vista or the Windows 7 Beta, try the Live Mobile Device Center that replaces it. Unfortunately it won't work on XP, and for some reason there wasn't a real campaign when this software was launched, but you can download it for free on the Windows Mobile site. It's a much nicer interface than the tired old ActiveSync or Sync Center, and makes several functions much more intuitive.
When you connect your device, this is the main interface screen you will see. Notice the green check mark indicating that my Treo has connected and synchronized. I do find that Device Center tends to lose partnerships and connections a lot less often than ActiveSync. From this main screen, you can see the four areas available to you.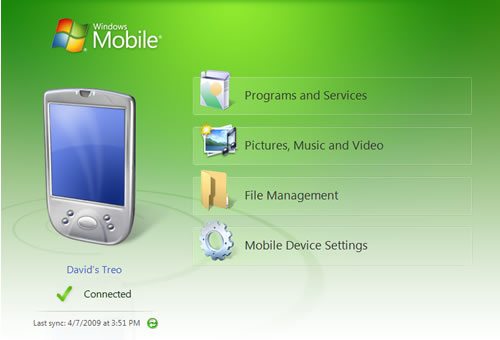 From the Programs and Services area you have three options. The Add/Remove programs function is extremely useful, and lets you take care of this process more directly than was previously available. The next two options take you to the Windows Mobile site to give you tips and a few freebies.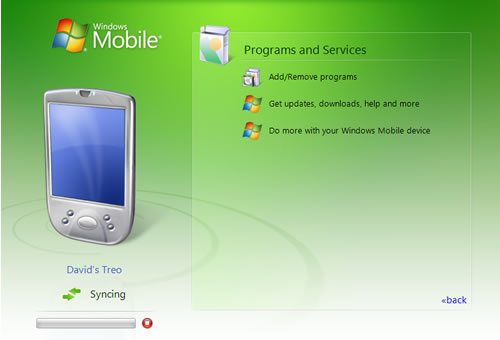 The next section is where you pull pictures from your device over to your desktop or vise versa, configure pictures and video settings, and sync other media with your device.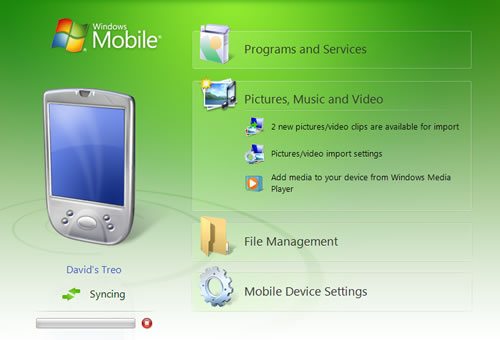 The next area is simply an explorer for your device, nothing new functionally here, just a prettier way to get there.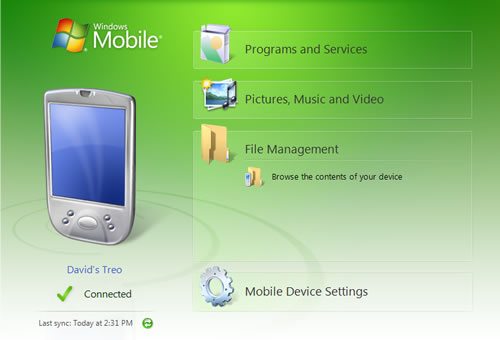 This last area lets you configure how you connect, sync, and manage your device or devices.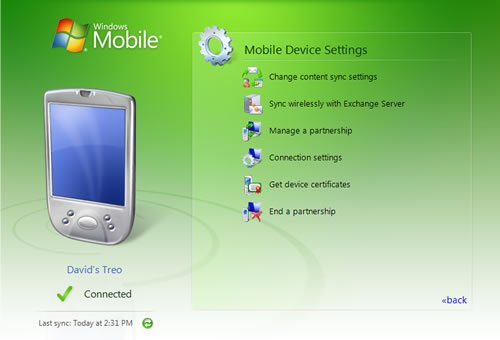 To sum things up, this isn't a game changer, just an enhancer. I do find it works much better for the rest of the guys at the office who are a little less tech savvy than all of the readers here. It's more intuitive, so that gives me a bit of a break everytime someone can't get their phone to sync.
OK, so I know what you're thinking, that's not much of a review. No it's not, it's just a little tidbit to pass along on a light Saturday morning before the rest of the world wakes up. Besides, it goes good with the coffee doesn't it? Enjoy and Happy WinMobiling.