We use affiliate links. If you buy something through the links on this page, we may earn a commission at no cost to you. Learn more.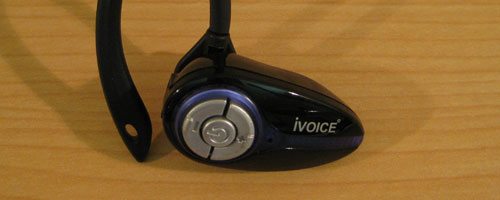 iVoice sent a Baby-ai headset along with their R1 car kit. I've used a couple of different bluetooth headsets in the past and haven't been too impressed with them. I have small ears and wear glasses, so I've had a hard time finding a headset that would stay on my ear securely while walking around and driving and whatnot. We'll see if the Baby-ai makes the cut.
Like the R1, iVoice includes both car and wall chargers, as well as a small, bendy USB cable to use with both. The headset itself has two sizes of ear hooks and three sizes of ear gel inserts – this is an in-ear design, which I'm not too thrilled about. Personally, I think it's kind of gross.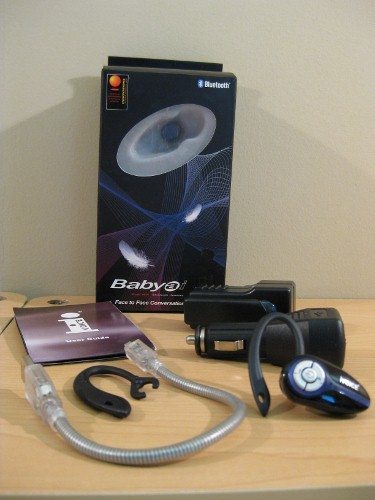 None of the ear gels fit my ears particularly well. Same went for the ear hooks. I wasn't too impressed with how the Baby-ai fit, but my boyfriend (who is overall quite a bit bigger than I am…I'm thin and short and have small ears and hands) liked it a lot.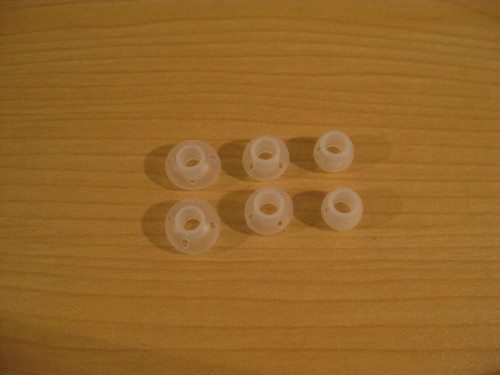 The headset itself is pretty easy to use. There's a single answer/end call button and two volume buttons. Like the R1, the Baby-ai will announce the number of the person calling. It also supports voice dialing, if your phone has this feature (come on Apple – get with it here!).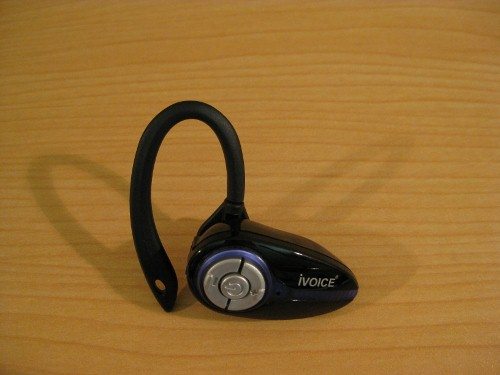 Call quality was no better or worse than Motorola, Jabra, and off-brand headsets I've played with in the past. I got no complaints from people who heard me while I was using the Baby-ai.
I used this headset for about a week, and discovered two really annoying things about it – there are no beeping alerts when either the battery is about to die or you're getting out of range of your phone. When I use it at home, I forget during a long conversation that it's a wireless headset, so I'll start walking around. Several times in testing it, I would suddenly hear silence and realize that the headset had abruptly ended my call because I was out of the phone's bluetooth range. The same thing happened when the battery died – not only did the headset die, but it hung up my call as well! These two annoyances got on my nerves pretty quickly. I'd rather that the headset at least beep or something to warn me, so that I can make sure my call doesn't end without warning.
At $89.99, the Baby-ai is pretty pricey for what amounts to a run-of-the-mill bluetooth headset with a few obnoxious quirks. It's pretty compact, but it's nothing special. I do like that it speaks the number of an incoming call, but I'm not sure that this one feature is worth the price premium, and the bugs are enough to make me want to look for a better headset for daily use.
Product Information
Price:
$89.99
Manufacturer:
iVoice
Pros:

Compact
Multiple ear gels and hooks included
Voice quality
Phone number announce feature

Cons:

Didn't fit my tiny head!
Overpriced for the features