We use affiliate links. If you buy something through the links on this page, we may earn a commission at no cost to you. Learn more.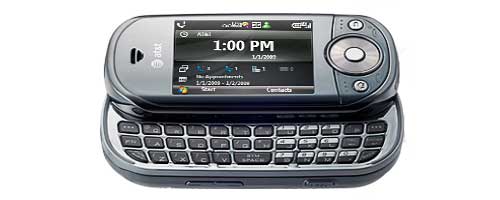 A new version of the Pantech Duo has been announced by AT&T and Pantech Wireless. I really liked the Duo when I reviewed it last year. The form factor was perfect for me. This new version is called the Matrix Pro and runs Windows Mobile 6.1. It's also a dual slider. I can't wait to get my hands on one, so keep your fingers crossed for a review soon. More pix and a copy of the press release after the jump.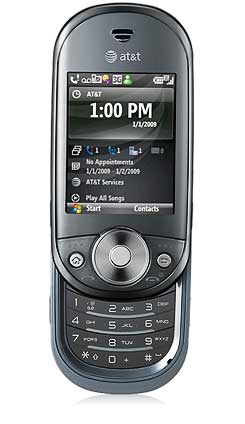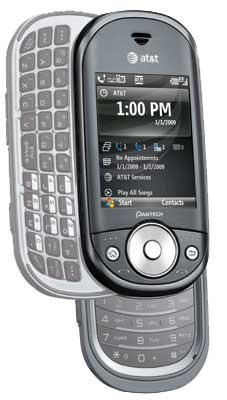 THE PANTECH MATRIX GOES PRO AT AT&T
The Matrix Pro Debuts as the Powerful Next Evolution of the Dual Slider
DALLAS, Feb. 18, 2009 — AT&T* and Pantech Wireless, Inc. today introduced the Pantech Matrix ProTM, available exclusively from AT&T on Feb. 24. The next generation in Pantech's line of successful dual-sliding, double-keyboard mobile phones, the Matrix Pro includes a host of updated features including a compact new premium design with a larger and more brilliant LCD screen, a chat-style view of text messages, tri-band 3G for the best global coverage possible, an upgraded camera, more memory, a faster processor and AT&T Video ShareSM calling. Customers can learn more by visiting www.att.com/matrixpro.
Beneath the dual-sliding keyboards and refined steel-blue exterior, the Matrix Pro connects Windows Mobile 6.1 to the nation's fastest 3G network to provide a full range of entertainment and business features. Additionally, with AT&T's wireless network, you can listen to a conference call on a headset while sending and receiving e-mail attachments, picture messages or Web pages at the same time1. The compact and elegant design of the Matrix Pro fits snugly in your hand for optimum comfort when typing e-mails with the QWERTY keyboard or dialing phone calls with the numeric pad.
"The Matrix Pro is a fantastic-looking device and a significant evolution in this dual-sliding family of phones," said Michael Woodward, vice president-Smart Devices for AT&T Mobility. "We've seen the Matrix become a hit with consumers, and the Matrix Pro will appeal to anyone who wants a powerful smartphone with a great design."
Patrick Beattie, vice president, Sales and Marketing at Pantech Wireless, Inc., said: "By offering users an exciting alternative to smartphones with traditional QWERTY keyboard constructions, the Matrix Pro emphasizes efficiency without sacrificing style or functionality. With a large and vibrant LCD screen, two full keyboards, enhanced multimedia functionality, and the ability to edit Word, Excel and PowerPoint documents, the Matrix Pro appeals to both business users and trend-conscious consumers."
Customers in 3G coverage can also use AT&T Video Share to send live video during a phone call to a user with a compatible phone. With aGPS support for location-based services such as AT&T Navigator, the Matrix Pro can help you find your way with turn-by-turn directions. AT&T Navigator is available for a free 30-day trial2.
A messaging and multimedia powerhouse, the Matrix Pro has smartphone-class memory and processing power to go beyond simple text messaging and voice and allows customers to run the thousands of applications available to Windows Mobile users. It supports threaded chat-style text messaging, corporate and personal e-mail and also provides access to a host of AT&T services such as MobiTV, Napster Mobile, eMusic Mobile, AT&T Mobile Banking and CV on-demand video.
The Matrix Pro operates on the fastest 3G network at home and the best global coverage outside the U.S. — even in Japan and South Korea — because the Matrix Pro supports all three 3G frequencies used worldwide. AT&T customers can use their mobile phones to make calls in more than 200 countries, access data in more than 160 and even use 3G data in more than 65. AT&T offers 3G service in nearly 350 U.S. major metropolitan areas and many other smaller cities and towns across the U.S.
Pricing and Availability
The Matrix Pro will be available Feb. 24 in a steel-blue metallic finish at AT&T company-owned stores and online at www.wireless.att.com for $179.99 after a two-year service agreement and a $50 mail-in rebate3.
For the complete array of AT&T offerings, visit www.att.com.
1 Standard data charges apply, depending on your plan.
2 Users must cancel free trial of AT&T Navigator within 30 days or be automatically subscribed at a cost of $9.99 per month for unlimited routes. You can cancel from the "My Accounts" portal on your handset or call AT&T customer care. Standard data charges apply, depending on your plan.
3 For the Pantech Matrix Pro pay $229.99, and after mail-in rebate, receive $50 AT&T promotion card. A two-year service agreement is also required. AT&T promotion card valid wherever major credit cards are accepted and for 120 days after issue date. May be used to pay wireless bill. Not redeemable for cash and cannot be used for cash withdrawal at ATMs or at automated gas pumps.