We use affiliate links. If you buy something through the links on this page, we may earn a commission at no cost to you. Learn more.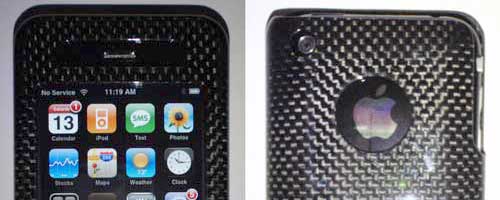 My wife tends to toss her phone in her computer bag with her keys, pager, wallet, and everything else. So, when her new 3G iPhone arrived, we both agreed her fancy new phone required a great case strong/durable enough to protect it. The DRO Concepts Carbon Fiber 3G iPhone Case seemed like a worthy contender for this very difficult task.
This DRO Concepts case is constructed of a rigid, extremely strong carbon fiber similar to many motorcycle parts and accessories. DRO Concepts manufactures this case out of 4 layers of genuine carbon fiber. It is lined with neoprene to pad the iPhone. This case is definitely durable, rock-solid, and will protect the iPhone if dropped.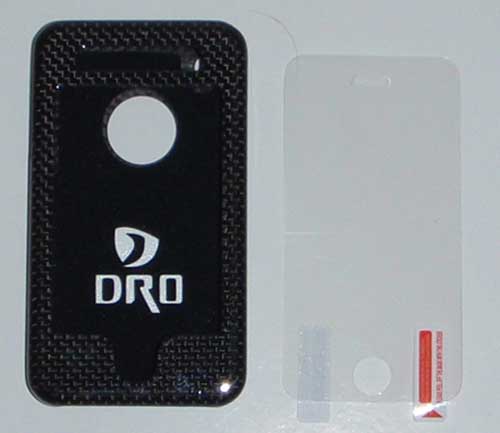 DRO Concepts kindly includes a decent screen protector (comparable to Brando) and microfiber polishing cloth. The screen protector is a D-shield Anti-static screen guard. It was easily applied and did not cause any distortions to the screen.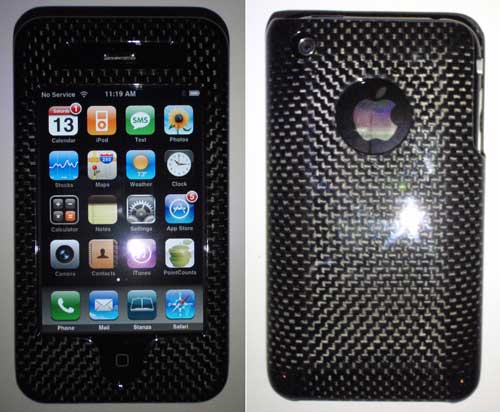 The iPhone slides into the top of the case. It was a tight fit, I was very concerned that I would (at the very least) scratch the screen. The case has an open-face front. The cutout is the exact size of the screen and button. The additional screen cutout for the speaker is over three times the speaker size. It is essentially larger for aesthetic reasons. The back of the case has circular cutouts for the camera and apple emblem. There is no beltclip option for this case.

The top of the case cutout provide access to the power button and earphone jack. In order to install the iPhone the case is slightly wider and longer than the iPhone.

The left side allows access to the volume controls and vibrate/mute switch.

The bottom of the case has the opening for the iPod connector.

As I said, the case is a few millimeters larger than the iPhone. Although this is needed to put the phone in the case, it causes the iPhone to slide up and down in it. When the iPhone is pushed to the bottom of the case, it covers the lower section of the iPhone face. The case needs to be adjusted in order to touch the bottom of the screen when using an application. It also makes it difficult to push the home button.
Although the DRO Concepts case is high-tech looking and constructed of a extremely durable carbon fiber, the sliding around of the iPhone within the case irritated my wife. So much so, she put her old case back on the iPhone. To add insult to injury, the removal of the case scratched the screen protector significantly, requiring it to be replaced. This case is great protection for the iPhone but it is a shame that is not a bit more form fitting.
Product Information
Price:
$84.95
Manufacturer:
DRO Concepts
Pros:

Durable carbon fiber case
Great protection
Lined with neoprene
Screen protector provided

Cons:

Case allows iPhone to slide around
Case can scratch device
Expensive