We use affiliate links. If you buy something through the links on this page, we may earn a commission at no cost to you. Learn more.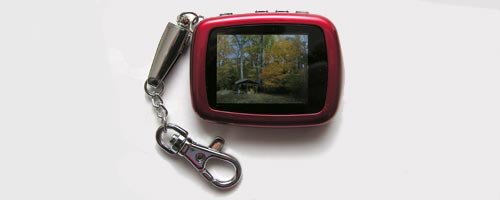 The days of carrying around your family photos in your wallet seem to be over. Now when we want to show someone a picture of our new baby, puppy or house, we whip out our mobile phone or laptop. But, not everyone has a mobile phone or laptop. That's where the Insignia Digital Picture Keychain can help keep your snapshots ready for viewing.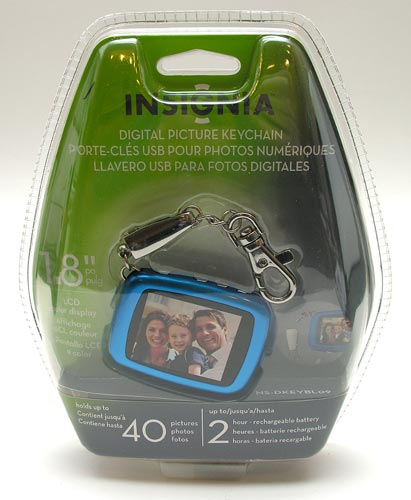 Hardware Specifications
Display: 160 x 128 pixels
Screen size: 1.8 inches (45.7 mm)
Capacity for up to 40 photos
File format: .jpg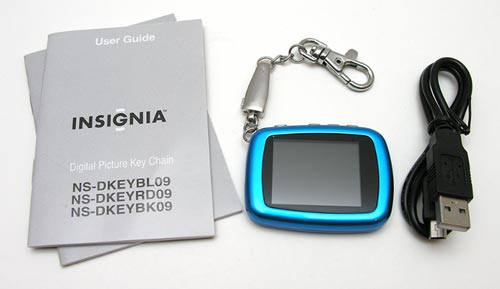 Package Contents
Photo keychain
USB cable
User Guide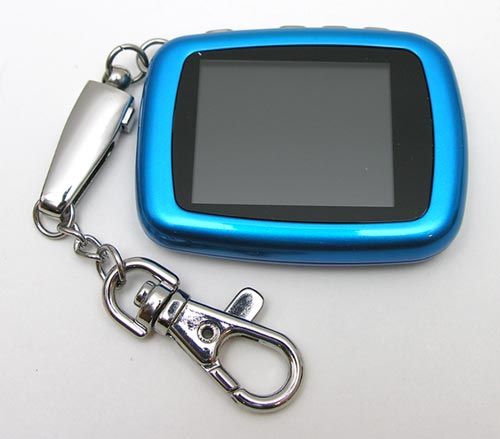 The Insignia keychain is a non-symmetrically shaped 2.3 x 1.7 x 0.4 inch plastic module that is available in Red, Blue and Black.

The metal keychain can be easily detached from the viewer. This makes it more convenient to let people view your photos without having your keys or other items hanging from the chain. It's also nice to be able to detach the viewer when you need to charge its internal batteries with the USB cable.
Along the top edge there are four control buttons for the viewer that allow you to toggle power and cycle through your photos.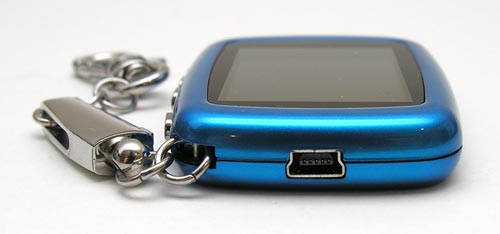 On the Left side, is a mini USB connector that is used for charging and transferring photos to the viewer from your PC.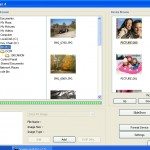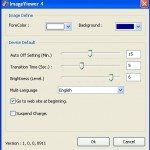 click thumbnail to see full sized screenshot
Putting your images on the keychain is an easy task. Just plug one end of the included USB cable into the keychain and the other into your Windows PC. Sorry Mac users, you're out of luck. You can't drag and drop photos to this device as you would a USB drive. The keychain contains software that will automatically run when you plug in the keychain to your computer.
The software allows you to see or delete the photos currently installed on the viewer and add new photos.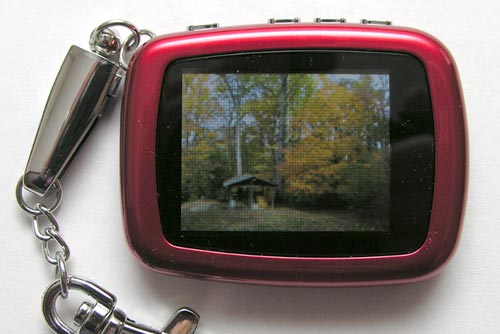 With a resolution of only 160 x 128 pixels, the image quailty for this little viewer is pretty ummm… how can I be kind here… crappy. I mean you can't really expect to see much with that small of a photo, so don't use the viewer for landscape type pictures. The images are also sort of fuzzy and I thought maybe it had to do with the way their software was resizing the original image before transferring it to the viewer. So I used Photoshop to resize some images down to 160 x 128 before copying them to the viewer. It didn't make any difference in the image quality though.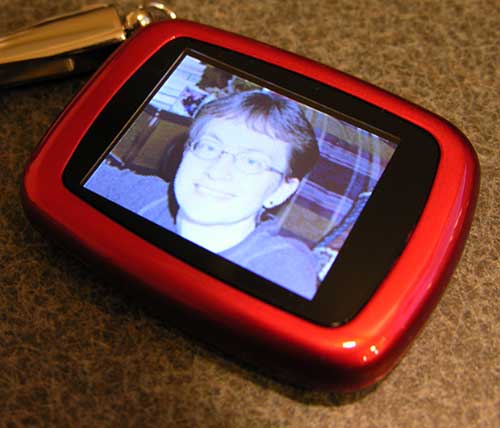 It does a better job of displaying close up face pictures.
When it's all said and done, I would really only recommend the Insignia Digital Picture Keychain for someone that does not already carry a cellphone or a PDA and has a Windows based PC.
What do you use to display your personal photos?
Manufacturer: Insignia
Retailer: Best Buy
Price: $19.99
Pros:
Easy to use
Charges via USB
Software for copying images is stored on the viewer
Cons:
Low resolution
Can only hold up to 40 images