We use affiliate links. If you buy something through the links on this page, we may earn a commission at no cost to you. Learn more.
Here's my quick look video review of digital photo keychains from Wholesale Keychains.com.
Hardware Specifications
1.5 inch keychain: 1.5 inch 128×128 LCD display, 4.8 MB internal memory which can store about 72 pictures, 5.5×4.1×1.2cm
TAO keychain: 1.4 inch 108×80 CSTN LCD display, 8 MB internal memory which can store 62 images, 1.8×1.8x 0.5 in
Features
Both keychains recharge via regular mini USB cable.
Both keychains require you to install a small application on your PC or Mac in order to copy images to the keychain.
The 1.5 inch keychain is PC only, while the Tao keychain has both PC and Mac apps (Mac version is a download on the TAO website).
Video Notes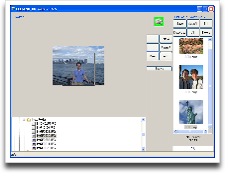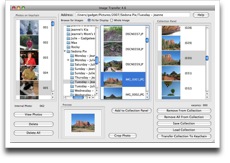 Click thumbnail to see full size screen shot
On the left side, is a screen shot of the PC application for the 1.5 inch keychain and on the right side is a screen shot of the Mac application for the TAO keychain.
Price:1.5 inch keychain $19.99, TAO keychain $34.99. Engraving $5.99.

Product Information
Price:
Manufacturer:
TAO Electronics
Retailer:
Wholesale Keychain
Requirements:

1.5 inch keychain requires a PC
Both keychains require an open USB port

Pros:

Portable photo slide show
Tao keychain has a Mac software version
Easy to use
Rechargeable battery

Cons:

1.5 inch keychain does not have a Mac software version
Tao keychain seems a bit too pricey compared to the 1.5 inch version