We use affiliate links. If you buy something through the links on this page, we may earn a commission at no cost to you. Learn more.
I've been a tea drinker my whole life. No stinky coffee for me thank you very much! ;o) I was raised on cheap Lipton bagged tea. But as an adult, I discovered loose tea and am always trying new varieties of green, black and white teas. To fix a cup of loose tea, you need some type of infuser that will hold the leaves as they brew. Gamila Company's Teastick Gem is just such an infuser. Let's give it a try…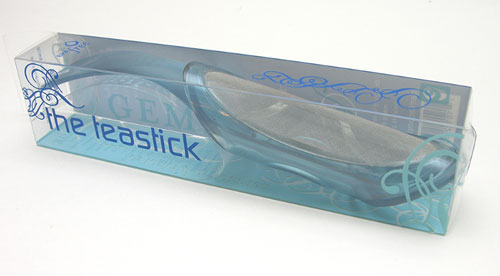 The original Teastick is made of stainless steel, but the Teastick Gem is made of a material called Eastman Tritan. It's a thick plastic that has been FDA-approved, taste-free and BPA free. In other words, you can place it in 200+ degree water and not have to worry about chemicals leeching out of the Teastick and into your tea.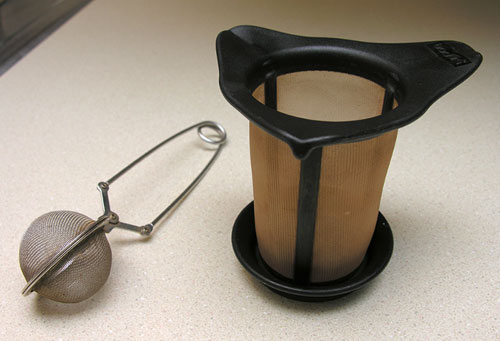 I've used several other types of loose tea infusers, including the ones you see here. The one on the Left is a spring loaded steel mesh ball that you can squeeze to open. The cup shaped infuser has a nylon mesh basket that you fill with tea and then set the whole thing in your cup. Both of these infusers work fine, but have a couple issues. As you can see, the nylon mesh in the cup infuser is stained brown from tea and starts looking nasty soon after using it. It and the other infuser are also a pain to clean because the wet tea leaves tend to stick to the mesh. These reasons are why I was interested in testing the Teastick to see if it has a better design.

Teastick Gems are available in two colors: Amethyst or Sapphire.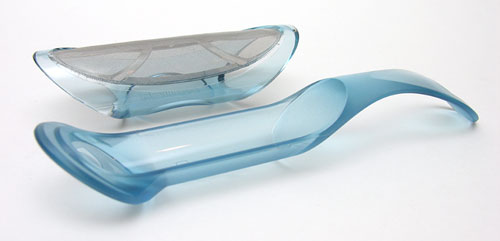 This infuser is made of two parts. A spoon / handle part and a mesh tube cover part that can slide off. It can only slide back on in one direction.
Never miss one of our posts again. Sent MON, WED, and FRI with the latest gadget reviews and news!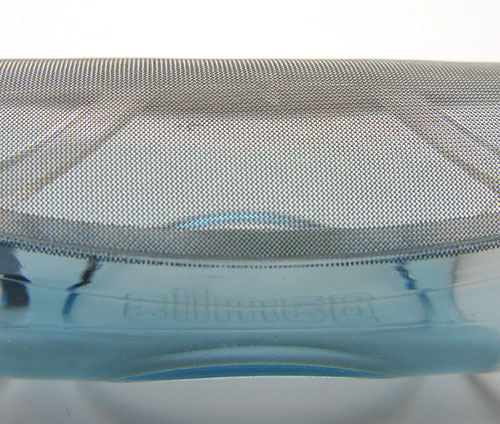 The tube cover has a stainless steel mesh top that has a very fine weave to help keep tea leaves out of your tea cup.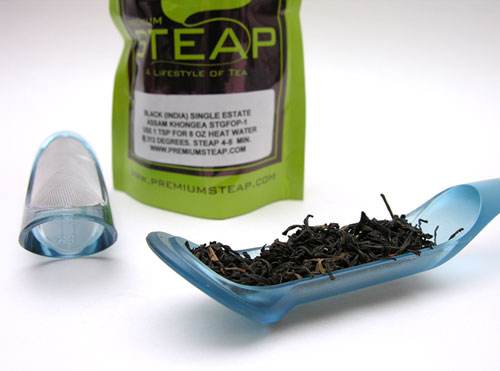 To use the Teastick, you slide the mesh cover off the handle and either use the Teastick like a spoon to fill the bowl area with dry loose tea, or you can use a teaspoon and fill the bowl.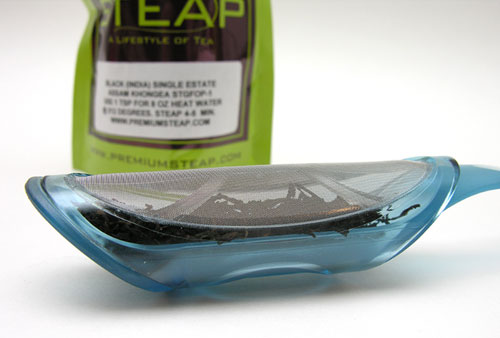 You then slide the mesh cover in place where it is held there with friction. It feels a little awkward to slide the cover closed when there's dry tea in the bowl. I also found that the cover doesn't stay closed very securely. But as long as you are careful and hold it so that the tea area is pointed down, the leaves won't spill out.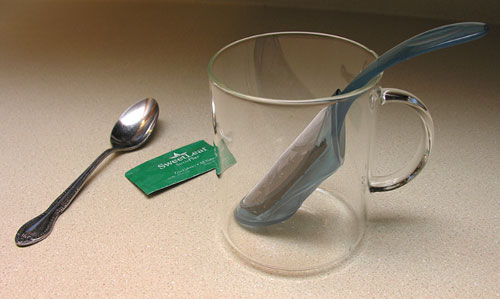 Once the Teastick is full of tea, you place it in your cup, heat up some water and …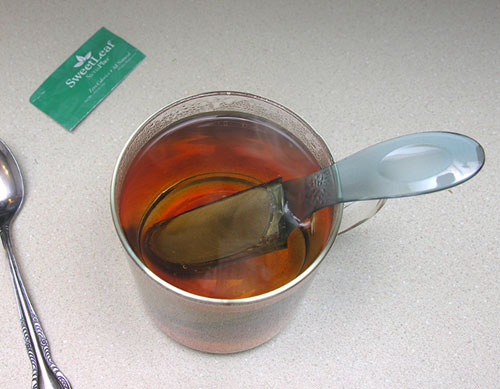 … pour it in over the Teastick. You then wait a few minutes, depending on the type of tea that you're using, while the tea brews.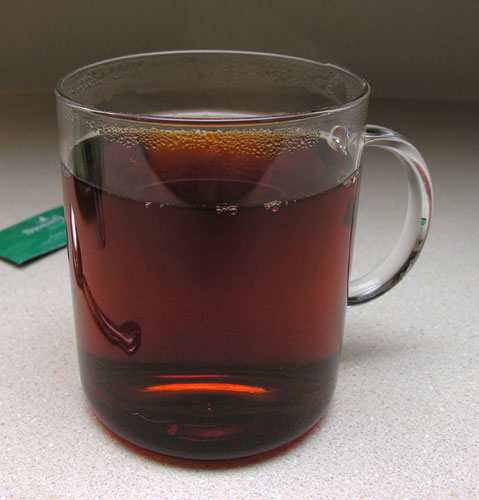 When the tea is the strength that you like, you remove the Teastick from the cup and drink it. I actually had to swirl the Teastick around in the cup before I removed it from the water, to make the tea a bit stronger.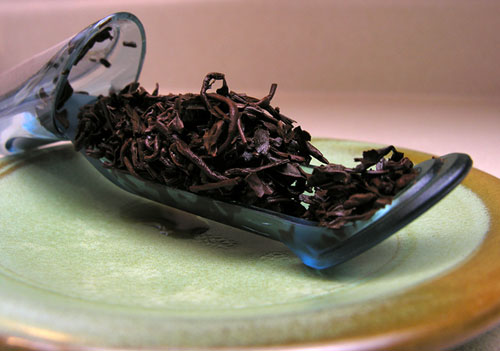 To clean the Teastick, slide off the mesh tube and dump the leaves. Some wet leaves will stick to both parts of the Teastick though, so you'll have to thoroughly rinse both parts to remove them.
When it's all said and done, I think Gamila Company's Teastick makes an ok cup of tea while looking very trendy. The thing is that the Teastick is not any easier to use than my inelegant cup shaped infuser shown above. The Teastick is actually more awkward to use and clean since there are two parts involved. I think cup shaped infusers are better because they have a larger area for the tea leaves to 'bloom' in. So, for now I'm sticking with cup shaped infusers.
Do you have a favorite tea gadget? If so, let us know about it.
Product Information
Price:
12.0
Manufacturer:
Gamila Company
Pros:

Can be washed in the dishwasher (top shelf)

Cons:

Cover doesn't snap closed
Two parts to clean