We use affiliate links. If you buy something through the links on this page, we may earn a commission at no cost to you. Learn more.
MP3 players come in 100's of different shapes, sizes, colors and capacities. The player I want to show you today is unique because it's shaped like a Mickey Mouse head. It's the iRiver Mplayer Disney. The fine folks at Advanced MP3 Players in the UK sent one to me to review.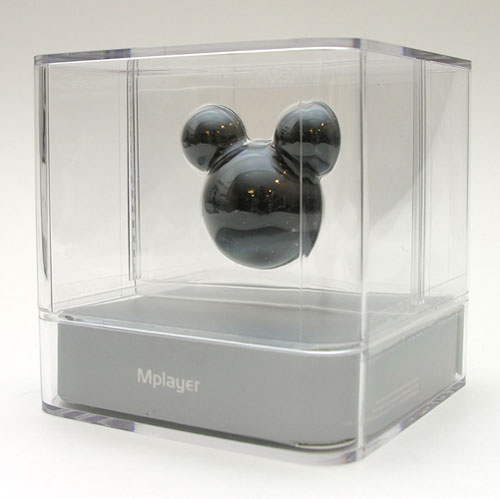 Hardware Specifications
Storage: 1GB
File Type: MPEG 1/2/2.5 Layer 3, WMA, ASF
Bit Rate: MP3, WMA : 8kbps ~ 320kbps
Play time per charge: ~9hrs

Package Contents
Mplayer
Earbuds / neck lanyard
USB cable

This audio player is officially license by Disney and is available in Black, White and Pink.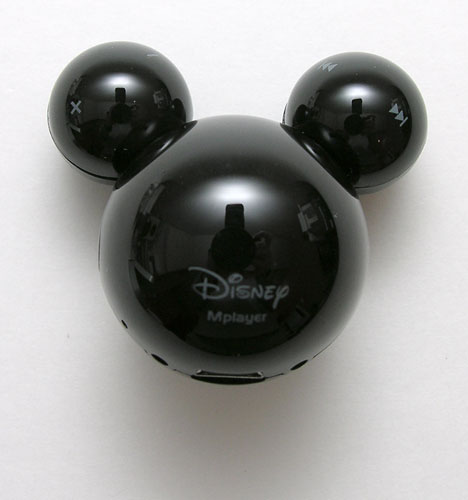 The Mplayer is made of plastic and has a 'head' about the same diameter as a quarter. On top of the head are two ears that can be clicked clockwise or counter clockwise. One ear controls volume and the other allows you to go forwards and backwards through your song tracks.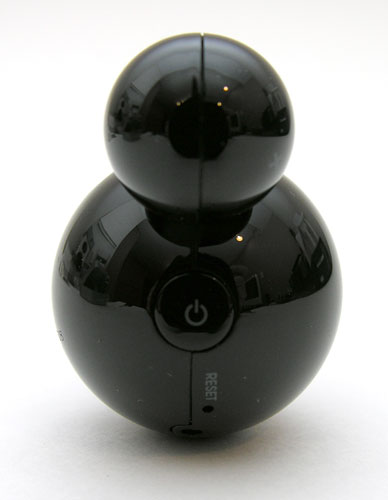 On one side of the head there is a power button and a reset switch.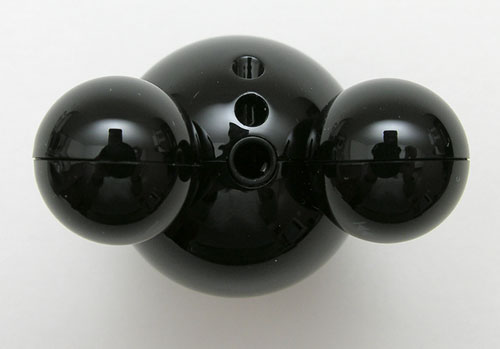 The top of the player has a headphone jack and a eyelet for the included headphone / necklace.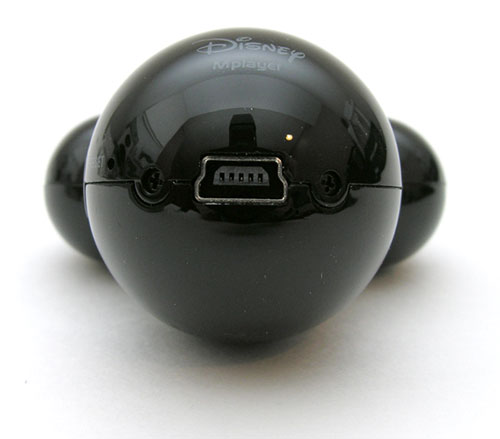 On the bottom is a mini USB connector. Using the included USB cable, you can charge and copy music to and from the player as if it were a regular USB drive. It can be used with PCs or Macs and doesn't require any special software to load the music. Just drag and drop your .MP3, .WMA or .ASF files into the Music folder. You can organize the music files into folders if desired.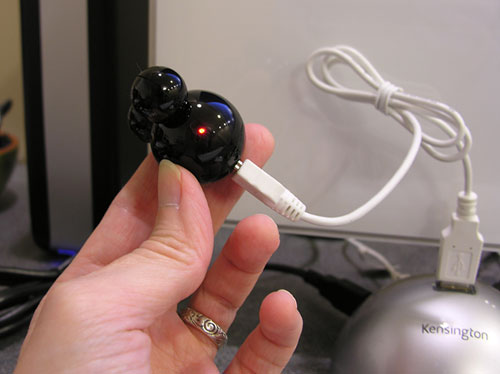 A tiny Red LED on one side of the player will glow Red while the player is charging and will turn Green when the battery is fully charged. FYI: You can't listen to music while it's charging.
Audio quality through the Mplayer and included earbuds is good. No complaints there. But I did notice a few problems using this player to listen to music. First, there's no shuffle feature. When you press the power button, it will automatically start playing music and will always start with the same track every time you turn it on. Since there's no display or menu system, there's no real easy way to find a specific track to listen to. You have to just keep skipping songs till you find the one you want. The biggest problem though is the lack of a pause button. As is, if you're in the middle of listening to a podcast or audio book and need to stop, you'll have to start from the beginning of the track when you want to start listening again. Ugh…
This player is really cute, I'll give it that. I also like using the ear/knobs to control things. They seem more friendly than buttons. But, I always have to look for the silkscreened + and – to see which ear controls the volume. Due to the lack of a pause feature though, I probably wouldn't buy this player for myself. Die hard Disney collectors might overlook its deficiencies though…
Price through Advanced MP3 Players is £29.99, which is cheaper than the $99.99 that I found at Buy.com here in the US.