We use affiliate links. If you buy something through the links on this page, we may earn a commission at no cost to you. Learn more.
They say money makes the world go round, but without power your work won't get done, period. When using a UMPC with a standard battery, I cannot finish a full day's work. Most business people that use a laptop or UMPC on a regular basis, will run into that issue as well. Enter Mugen Power of the Netherlands. They have created a line of extended batteries for the most popular handhelds, and UMPCs. They offer a 1 Year warrenty on there products. I contacted them after I learned they make an extended battery for the Sony Vaio U1/U3 line UMPCs. They sent out a review unit right away. Thank you Mugen Power!!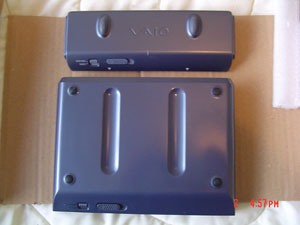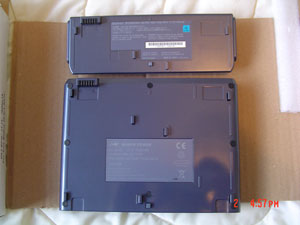 Original battery and Mugen battery below it
The Sony Vaio U1/U3 had a Sony extended battery available for a while, but now they are hard to find. If you want to get some serious work done on a UMPC, you need a serious battery. Mugen power has delivered, with there HLI-BP3U battery. The unit is designed to replace the standard battery on the bottom of the U1/U3 and adds to the size of the device overall. There is a some additional weight to the unit (2.60 lbs for the U3 with battery), but it is well worth the added weight!!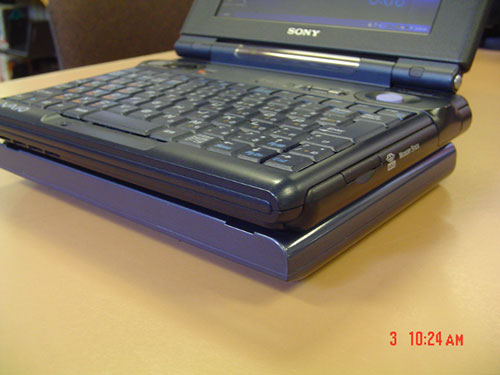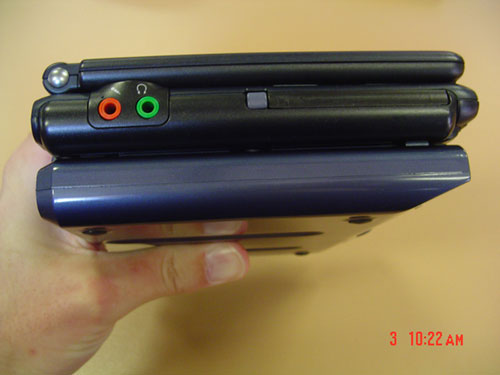 The standard battery that the U1/U3 has is 1800 mAH, which yields about 2 hours of use. The Mugen power HLI-BP3U is 7800 mAH. I was surprised when I was using the U3 for a couple hours and still saw 100% on my battery gauge!! I loaded a battery monitoring program so I could keep track as to what the real battery levels were as I used the unit. I used the unit with and without wifi and using the screen at full brightness and the speaker on as well.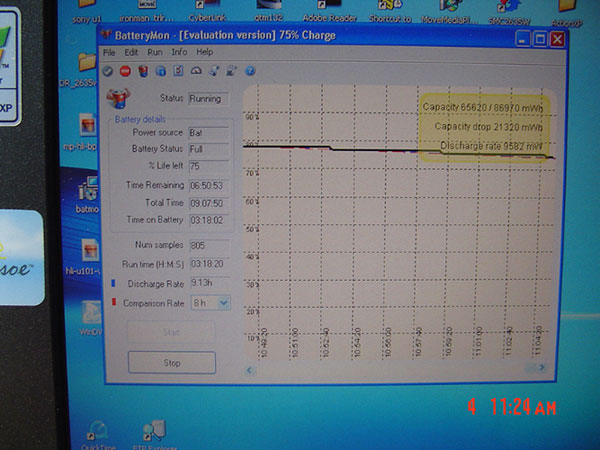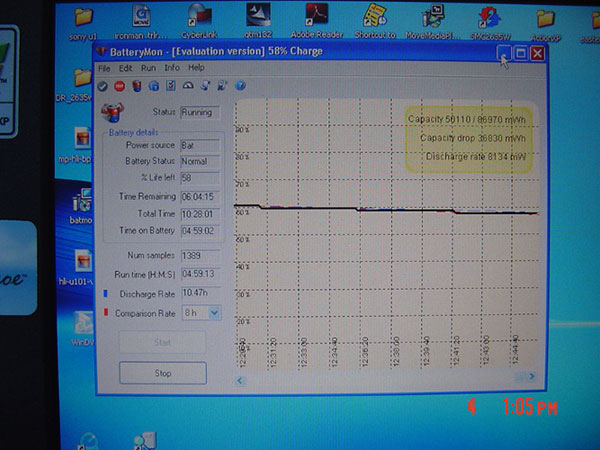 I don't consider the U3 to be a power hog, like some laptops due to its size, but it is a work horse when I need it to be.
Never miss one of our posts again. Sent MON, WED, and FRI with the latest gadget reviews and news!
I started out using internet explorer via wifi and downloaded some software. I did that for 2 hours. Then I switched over to an internet radio station, and left that on for 3 hours while working on my desktop. After 5 hours the battery said 74%!! I was really surprised. I moved on to a movie stored on my HD while connected to the wifi and downloading updates. Two hours went by and the battery was at 61%. So far so good. Over 7 hours and still strong. My normal day, has me using my U3 for about 1 1/2 hours at a time, putting it into standby, and then using again later for an hour or two. I don't think I'll have a problem using my U3 for 2-3 days in a row without charging at all. I think that most people will be able to get 10 or more hours of use from this battery. Charging rate is good as well, going from 2% to full charge in about 4 hours.
As far as price goes, this battery is expensive – $250.00 plus shipping. That is high for an extended battery, but it is well worth it!! The capacity of this battery is amazing. You won't be sorry investing that kind of money.