We use affiliate links. If you buy something through the links on this page, we may earn a commission at no cost to you. Learn more.
(Read the original Gadgeteer Palm TX review.)
I purchased my first Palm T/x in September 2005. Overall it has held up well even though I have not used a screen protector, and usually carry it in my front jeans pocket in a thin-line leather case.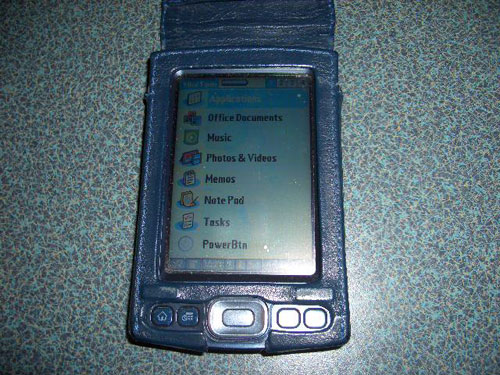 [My Palm T/x in the E&B Case]
The exterior shell has a few scuff marks, but no chips or obvious scars. Other than the power button, all buttons and external controls and jacks work like new. The pricing for a new unit is still running about $280, but they can be found used or refurbished for about $180.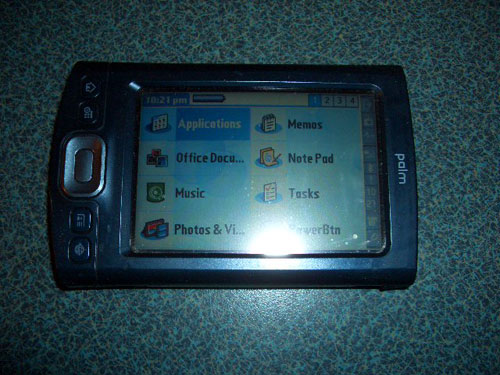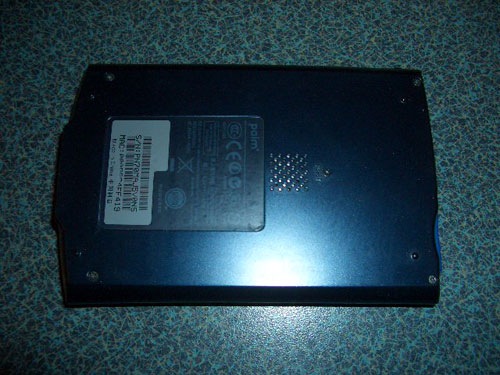 [Front and Back Views]
The problems that have come up have included:
1. Power button: After about a year, the power button stopped working- period. No resets or anything I could do would get it working again. This was annoying, but using a freeware program called Power Button and one of the 4 function buttons took care of things for me. I returned the Palm for service before the warranty expired to deal with this, and the replacement unit's power button died after several months. From what I see on several forums, this is a common issue.

2. Screen quality: After about a year's use with no screen protectors, there is a faint haze in a few specific locations on the screen, and a few annoying scratches in the Graffiti area. A couple of scratches are bad enough to interfere with Graffiti, making some letters tough to write reliably. I have not tried to polish them out, but I know from experience that a good screen protector would make it seem like new.

Never miss one of our posts again. Sent MON, WED, and FRI with the latest gadget reviews and news!

3. Calibration: This one is getting annoying. I have to re-calibrate every few days, and when I am using Notepad, the lines and letters "jump" quite a bit, especially in the upper right section- although sometimes the lower right gets really jumpy as well. By late November 2006, it was so bad I could not use the screen for anything, so I sent it in for repair/replacement. The new unit started doing it immediately so I returned that one as well, only to get the same unit back and start doing it again within days. I am unwilling to return it again if they are not going to do do anything actively about it.



[Spots on screen (and if you look closely, some signs of the haze)



[Where the stylus points in relation to lines drawn in NotePad]

4. Batteries: In the last several months, the battery pack has started to lose power pretty quickly. Before, I could go a couple days in my normal routine without getting lower than « charged, now, it drops to that point in a little less than a day. My day is spent near a charging station most of the time, so this is just an annoyance to me, but may be more critical to someone one else.
Now- I know that #1 and 3 can be the result of software- but they persist through hard resets, and even hard resets after disconnecting the battery for several days. Sometimes, they ease up for a while- but they slowly re-occur without any additional software being added. Lately, nothing I have done has made #1 any better, and #3 is getting harder and harder to get any relief from. I suspect that the power button issue is an equipment glitch, but I am willing to concede that #3 could be from carrying my Palm in my pocket. One of the possible side effects of testing software all the time, maybe.
So- bottom line: If there was a good non-Treo Palm option, I might go for it but I still use the T/x daily, glitches and all- I am generally happy with the performance. I just have to have a back-up plan that includes a good backup program and a Palm Zire 22. just in case…