We use affiliate links. If you buy something through the links on this page, we may earn a commission at no cost to you. Learn more.
Although I've never been camping in my life, I seem to have an unnatural fetish for outdoor gear like pocket knives, compasses and flashlights. I enjoy going into stores like Dick's Sporting Goods and spending time looking at all their gear. If you prefer online browsing, a store that specializes in knives and flashlights is Discount LED Lights and Knives. In the past, they have sent me several LED flashlights to review and the most recent product that I've had the opportunity to try out is the Coast LED Lenser TT7105 LED Lantern. While I didn't get a chance to test this product on an actual camping trip, I did test it a couple of times during my version of a 'roughing it' activity… power failures at home ;o)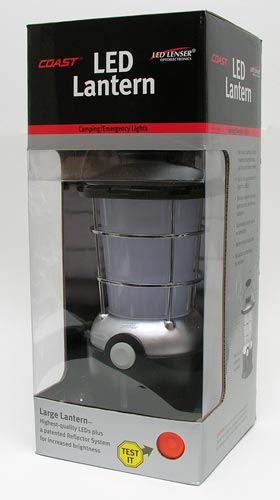 Flashlight Specs
Light type: LED (3)
Bulb: 4.63-watt 70 lumens
Reflector: Patented Reflector System
Case type: Metal and plastic
Powered by: 4 D Alkaline batteries included
Water resistant?: Weatherproof
Size: 10.5 x 6.00 in
Weight (with batteries): 3 lb. 5oz.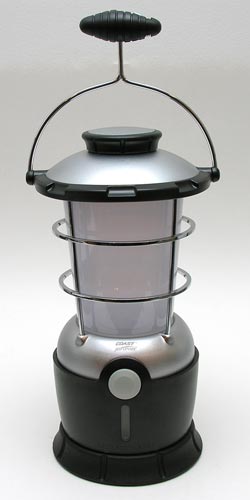 The TT7105 stands 10.5 inches tall and is constructed of sturdy materials that give it a great robust feel. The casing is made of sturdy Black plastic and a combination of Silver brushed and chromed metal.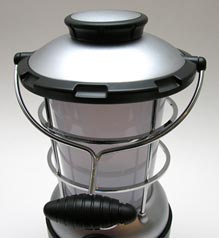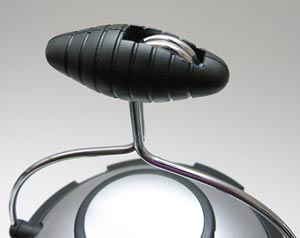 The attached swivel handle is both simple and functional. A hard plastic grip makes it easy to comfortably carry the lantern.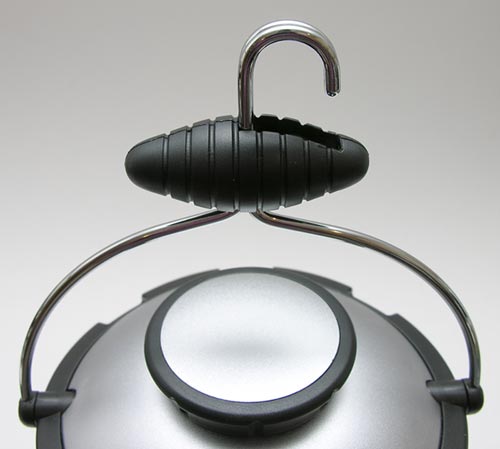 If you slide the grip down the post, it will reveal a hook that you can use to hang the lantern. Nifty.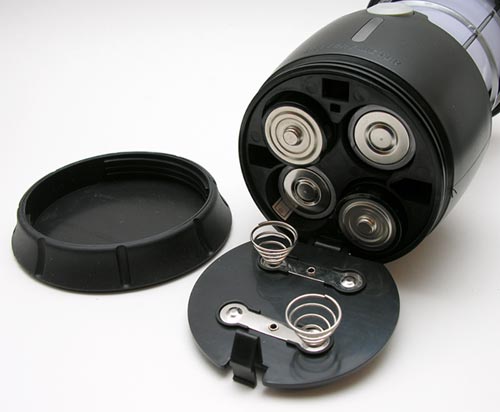 This LED lantern is powered by 4 D cell batteries. To access the battery compartment, you unscrew the hard rubber base and and open the cover. According to Coast LED Lenser, one set of batteries should power the lantern for 80hrs at maximum brightness. If you dim the light, you can get as much as 200hrs from a set of batteries. I do wish that this lantern had the additional ability to be powered by alternative means such as a 12V car adapter.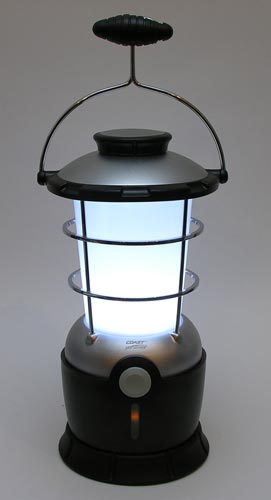 To dim the light, you just hold down the power button on the front of the lantern. After a few seconds, the light will start dimming. This setting is not saved though. As soon as you power the light off and on again, it will go back to max brightness.
I should mention that the power button doesn't have any tactile feedback, which is a minor gripe for me. I also found that I often need to press it multiple times before it powers on or off.
This lantern puts out a nice wide beam of light that would be great in a tent at night or in at home when the power's out. It's even bright enough to read by. The LEDs are rated for 100,000 hrs of light.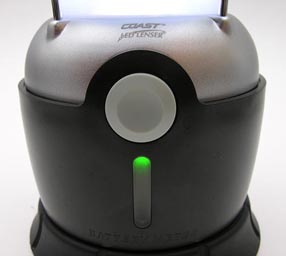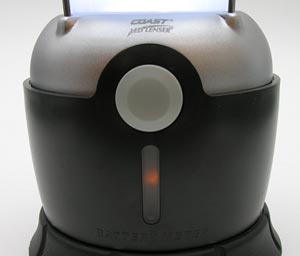 A nice feature is the built in battery level indicator. Located below the power button, this gauge changes as your batteries drain. It will glow Green when the batteries are full, then Yellow and I'm guess, finally Red. I've yet to deplete a set.
The TT7105 LED lantern puts out a generous amount of White light without needing kerosene or propane. If it falls over in a tent, it's no big deal as it does not get hot. This is a quality light source that is handy for use on camping trips or for those times when the power is out at home.
Updates 05/02/16
I still have this lantern and used to use it every time the power would go out. That was before we installed a whole house generator. These days this lantern doesn't see much use at all. But, someone posted a comment on this review the other day asking if it was a bad idea to leave the batteries in the lantern if it wasn't being used. So I took the lantern off the shelf and it still turned on. It has the original batteries that shipped with it and they are still going strong. You really can't beat that considering they are going on 9 years old!