We use affiliate links. If you buy something through the links on this page, we may earn a commission at no cost to you. Learn more.
Looking for an inexpensive bag for your laptop that is geared towards women and doesn't really look like a laptop bag? How about the Ice Red UNI Cargo Laptop Tote bag.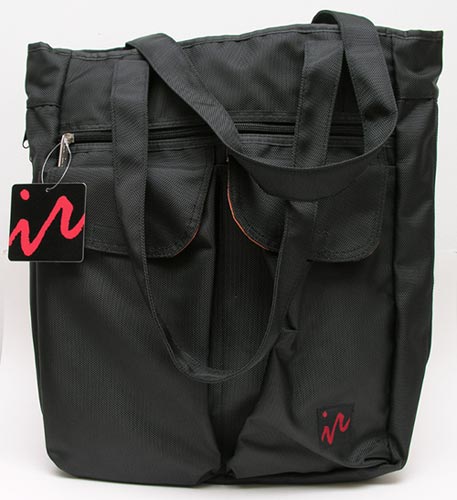 Constructed of durable 1680D ballistic nylon, the UNI is available in Black, Brown, Grey, Lime and Navy. It's sized at 12″ x 16″ x 5″ (bottom expandable to 7.25″), so that most 15″ laptops will fit just fine. My Macbook Pro included.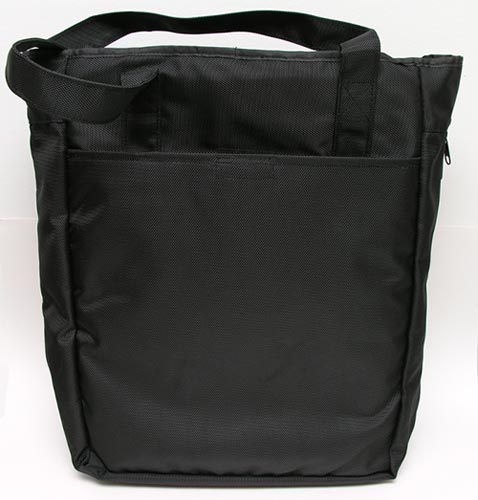 The back of the bag has a large deep pocket with a Velcro tab on top to hold it closed. Regular sized magazines fit in this pocket with no problems.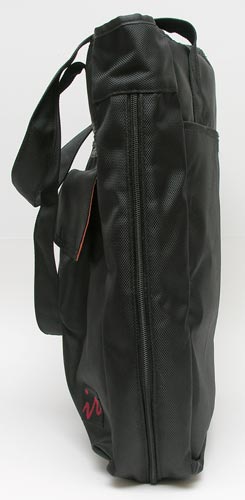 The UNI has two non-padded, non-adjustable straps that are 11 inches long. This style of bag is designed to wear over one shoulder. The straps are not long enough to wear bandolier style. Since the straps are not padded, carrying a lot of gear in this bag might be uncomfortable.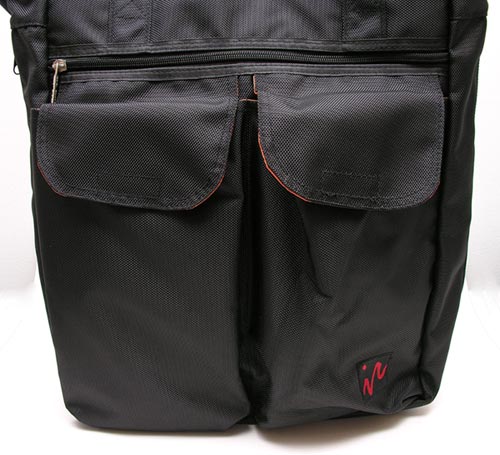 On the face of the bag you will find three pockets. There are two large pockets with Velcro'd flaps that are 11 x 6 x 2.5 inches. These are nice sized pockets that can hold various items such as a water bottle, cables, adapters, etc. They are really too deep to store your cell phone as it wouldn't be convenient to fish around in them when the phone rings.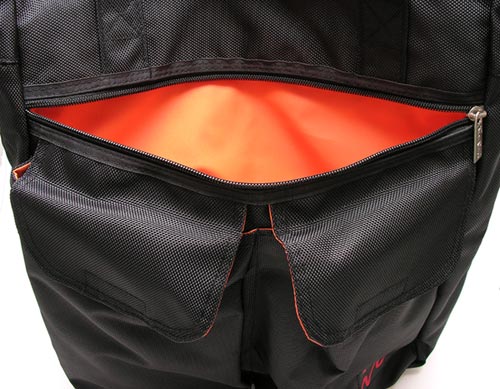 Directly behind those two pockets is a zippered 11 x 12 inch deep flat storage area with a bright Orange lining.

The main opening of the UNI cargo bag can be zippered shut. This is a nice addition to this tote bag.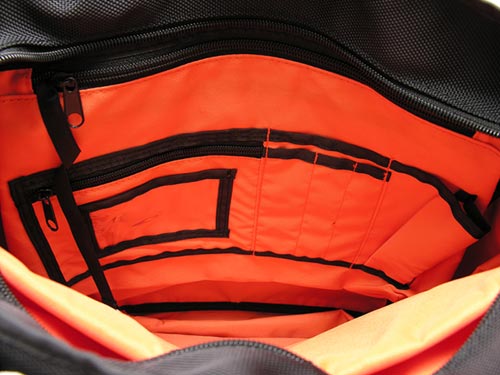 Inside you will find an organization panel of pockets on the front wall of the bag. This panel of pockets includes three pen / pencil slots with a larger open topped pocket beside it that could hold a slender cell phone. My iPhone fits perfectly in this pocket. To the Left of the pencil slots, there is a slot for an ID and behind it, a zippered pocket. Behind this entire set of pockets is another zippered pocket with two open slots inside it.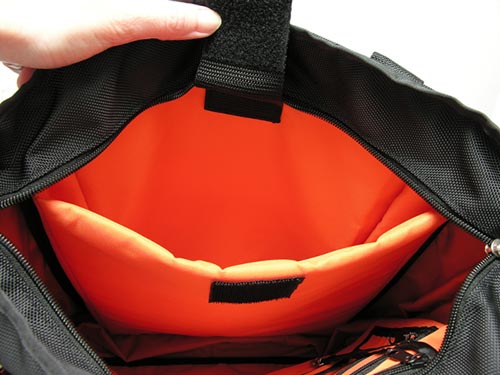 On the opposite wall of the UNI bag is a padded laptop sleeve.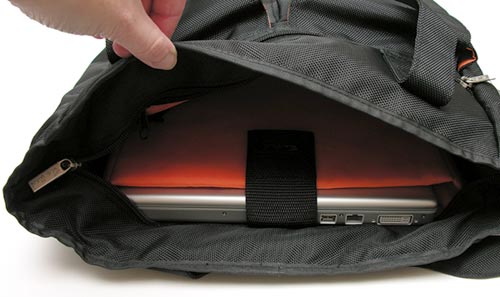 My 15″ Macbook Pro fits perfectly in this sleeve.
The main compartment of this bag is definitely large enough to carry a lot of gear.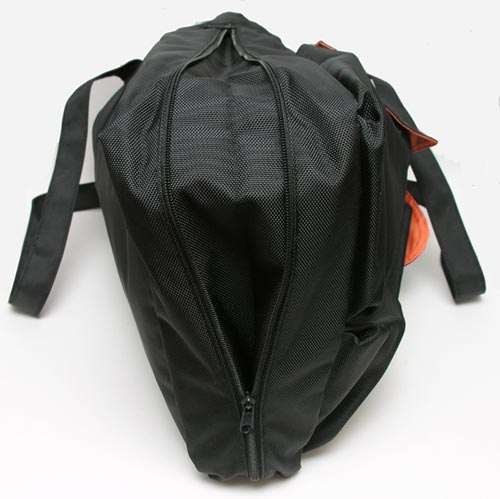 You can even expand the bag if you need more space. By unzipping the zipper that forms a U around the bottom of the bag, you can increase the size up to 7.25 inches thick. An added benefit of expanding the bag is that it helps to keep the bag from tipping over when you set it on a flat surface.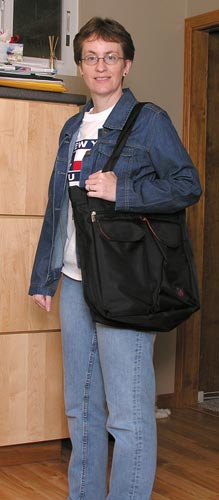 To give you an idea of how large this bag is, here I am wearing it. I am 5'5.5″ tall.
Designed for women, the Ice Red UNI Cargo Laptop Tote bag is a very nice inexpensive laptop bag with lots of storage. If you're a girl that prefers shoulder style bags, this one might be just the one for you.