We use affiliate links. If you buy something through the links on this page, we may earn a commission at no cost to you. Learn more.
If you're a Mac user and if you also have a Sony PSP, iPod, AppleTV or iPhone, you might want to check out one of these three video conversion applications from Roxio: Crunch, Popcorn or Toast…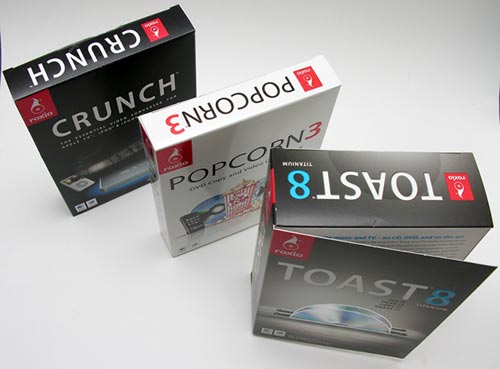 Their entry level ($39.99) application is called Crunch. It has a very simple drag and drop interface that allows you to convert DVDs and video files for use on your iPod video, AppleTV or iPhone.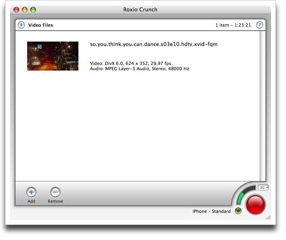 Click thumbnail to see full size image
It converted a 1hr TV show in .AVI format that was originally 699mb to a 500mb .MP4 file for use in iTunes and the iPhone. Conversion of this file took approximately 30 minutes. The resulting file looked a little fuzzier than the original when viewed in my iPhone, but the whole process of converting it is painless as it automatically moves the file into iTunes for you.
The next step up is Popcorn3. At $49.99, this software will do everything that Crunch does and then some. It adds the ability to backup entire DVDs with menus and extras, converts TiVoToGo recordings and also prints disc labels using LightScribe-enabled burners and media.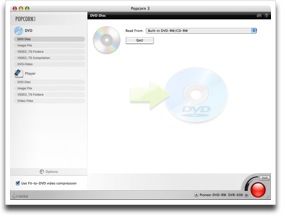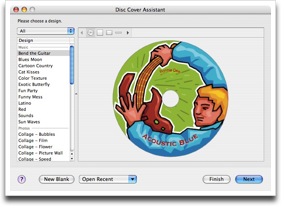 Click thumbnail to see full size image
Some other cool features of this software are the ability to pause the conversion when you need to use your Mac for other tasks that are CPU intensive, preview the video quality before you do an entire conversion and copy up to 4 hours of DVD-Video on a single disc.
Roxio's premier CD and DVD disc burning software is called Toast8 Titanium. At $79.99, this one costs the most, but it also has the most features. In addition to converting video to play on your iPhone, AppleTV and iPod, it will also create DJ-style audio CDs with the same pro-quality audio features previously found in Roxio Jam. Toast8 can also burn to Blu-ray discs, which can hold up to 50GB of data. Of course, you'll need a Blu-ray burner to take advantage of that feature. ;o)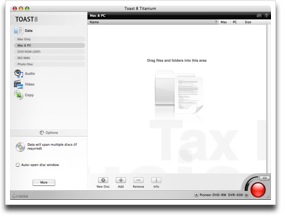 Click thumbnail to see full size image
Toast also comes with a disk cataloger application that can come in really handy if you're an avid disc burner.
All three of these titles from Roxio are straight forward and very easy to use. The drag-and-drop interface is similar for all of them, so if you decide to upgrade, you won't have much of a learning curve at all.
What software do you guys use to convert your DVDs and video files to play on your mobile devices?