We use affiliate links. If you buy something through the links on this page, we may earn a commission at no cost to you. Learn more.
Even though I don't play poker, I agreed to give the Original Poker Chip Customizer kit a try. This product is a complete do-it-yourself kit for creating your own custom poker chips. Everything you need comes packaged in a lockable aluminum case. You get 300 11.5g chips, 5 dice, 2 packs of playing cards, sticker printer sheets, software CD and an instruction booklet. Check it out…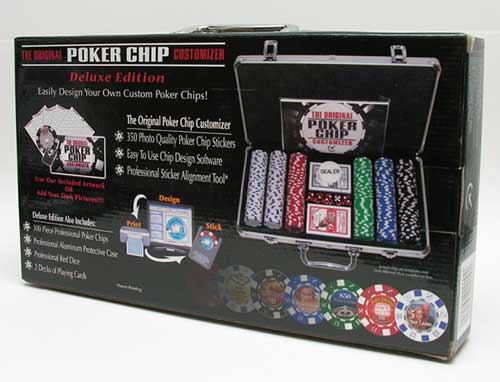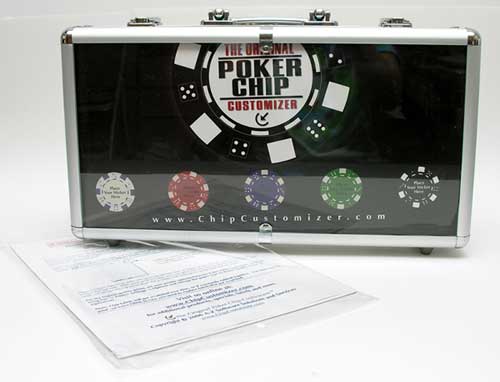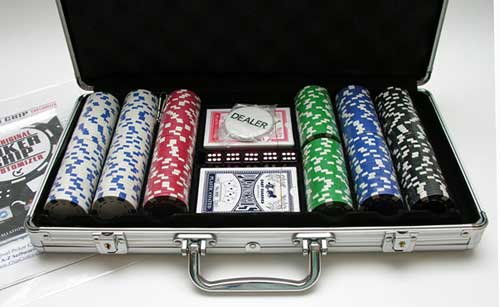 The chip customizer software is Windows only, so there is no love for us Mac people. I installed the software under Parallel Desktop, connected my Canon IP6000D Pixma printer and was creating designs within a few minutes. The software gives you some ready-made templates for making poker chips, business chips and coupon chips. You'll have no problems figuring out how to use the software if you've used greeting card software or something similar.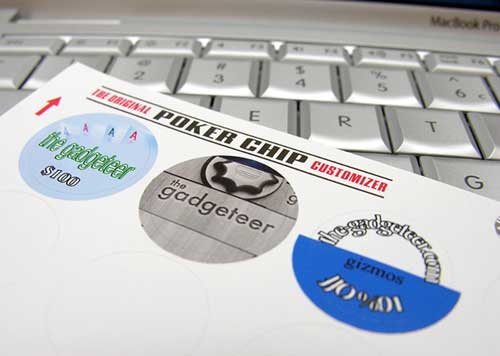 Here are 3 different designs that I quickly threw together. A poker style chip, business chip and a coupon chip. I like that the software allows you to print 1 sticker at a time. That way if they don't quite turn out the way you want, you haven't wasted a bunch of stickers. That's a good thing because you only receive 50 extra stickers with the kit.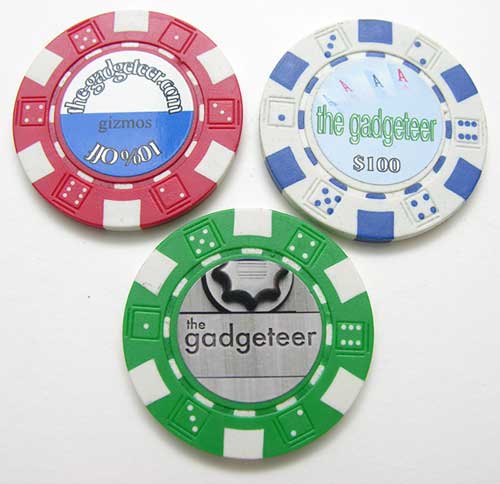 Once you print a design that you like, you peel it off, and stick it on the chip. The kit is supposed to come with a label centering tool. My kit didn't… but I didn't have any problems positioning them. I really like my gadgeteer logo chip :o)
If you want to customize your own set of chips, $59.99 will get you the whole kit and $29.99 will get you just the software and labels. If you're lazy and don't feel like designing, printing and sticking labels to 300 chips, you can have the folks at chipcustomizer.com do them for you.