We use affiliate links. If you buy something through the links on this page, we may earn a commission at no cost to you. Learn more.
I ran into the folks at DLO (Digital Lifestyle Outfitters) while I was attending CES earlier this year. If you are not familiar with DLO, they sell a wide variety of iPod gear. I came away from the CES party with a nifty little trinket: a PowerBug for the iPod shuffle.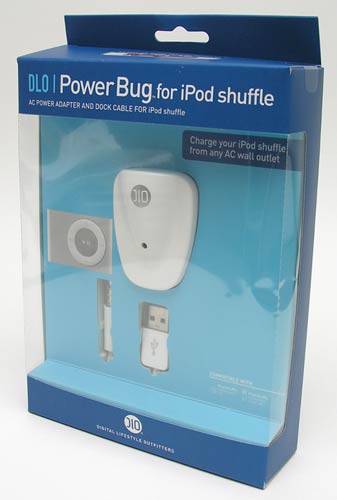 The 2nd generation shuffle ships with a small USB dock, but it isn't very convenient to use for travel because you need a computer with a USB port in order to use it. The DLO PowerBug offers a nifty little solution that solves that problem.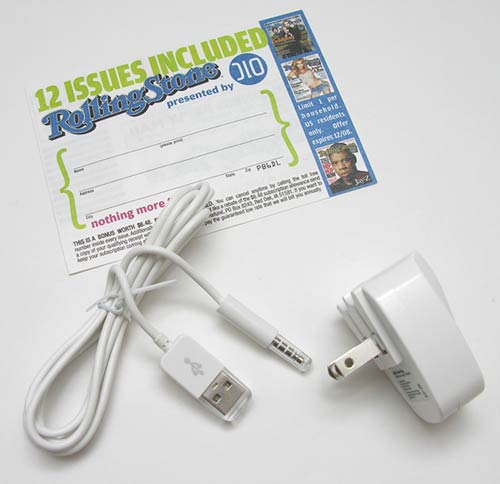 You get a small AC adapter with fold out prongs, a USB cable that has one end that plugs into the adapter and one end that plugs into the shuffle, and a coupon for 12 free Rolling Stone magazine issues. Yeah, I don't really understand the Rolling Stone thing either, but oh well…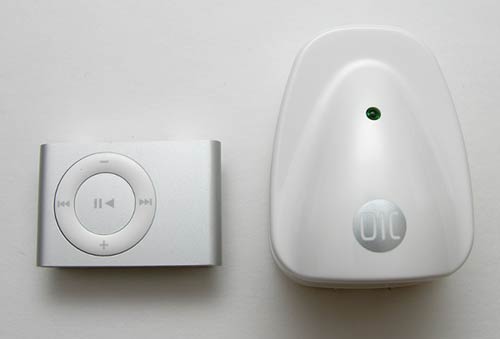 The AC adapter isn't that much bigger than the shuffle. It's made of White plastic with a small Green LED on the front that lights up when the adapter is plugged into an outlet.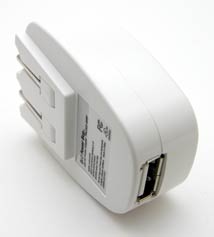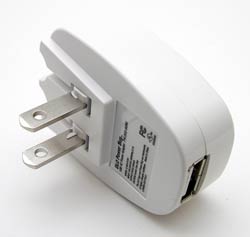 I like the adapter because it has prongs that fold down when it not in use, making it easier to pack in a gear bag. There is also a female USB connector built into the base of the adapter. This is where you plug in the included USB cable. You can also plug the 1st generation shuffle directly into this connector to charge it.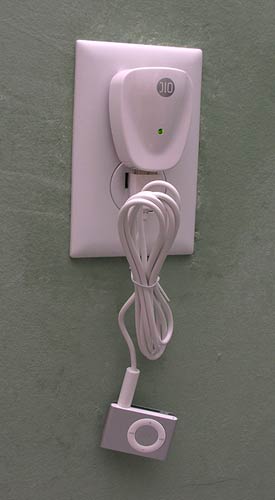 To charge the 2nd gen shuffle, you just connect the included USB cable to the AC adapter and shuffle as shown in the image above. You can also use the USB cable by itself to charge and sync with a computer.
The AC adapter can charge other iPods as well. Just plug any iPod 30pin USB cable to the adapter and you're good to go. Actually, you should be able use this adapter to charge most other devices that can be charged via USB cables. The specs for the adapter are:
Input: 100-240VAC, 50/60Hz, 1.0A. Output: 5VDC, 500mA.
The DLO PowerBug is a useful accessory for travelers to charge their 2nd gen shuffle, iPods and other devices, while keeping a small footprint in your gear bag.